A little catch up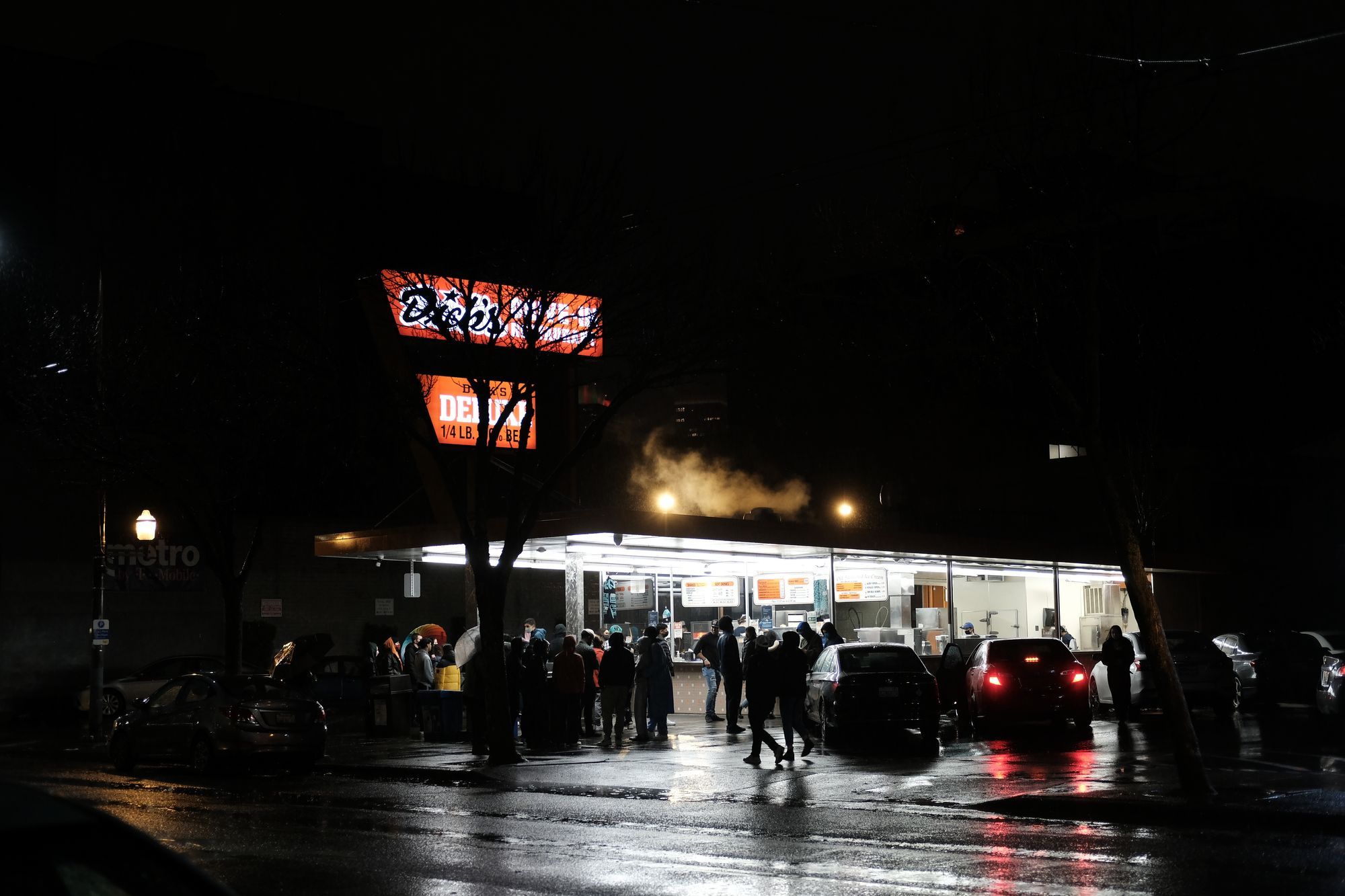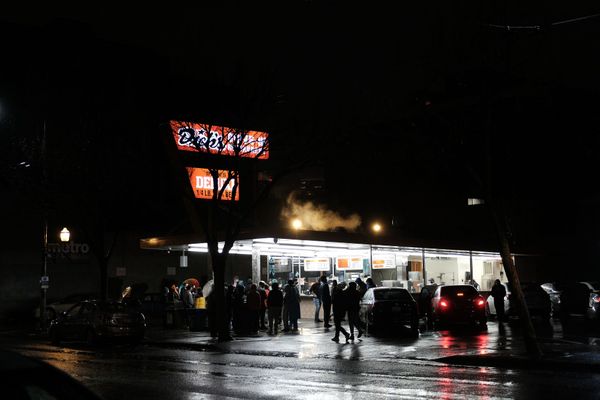 I'm striking out on getting a COVID booster. A perfect storm of demand, staffing shortages, and glitchy websites. I've spent a lot of time walking to local pharmacies. It's not pleasant. The pharmacy workers across the board seem exhausted and stressed.
I missed my only real chance in the past week. The pharmacist at a Walgreens told me they could fit me in for a Moderna shot (my first two were Pfizer). I hesitated. Kicking myself because I'm intrigued by the mix and match option.
Boy oh boy have we had some wind and rain recently in Seattle. I haven't checked the news, but I imagine some places have had flooding. Pales in comparison to the tornadoes that just ripped through Kentucky and neighboring states.
I'm full of good news. Let's lighten the mood. A Pizza Mart has an interesting pilsner!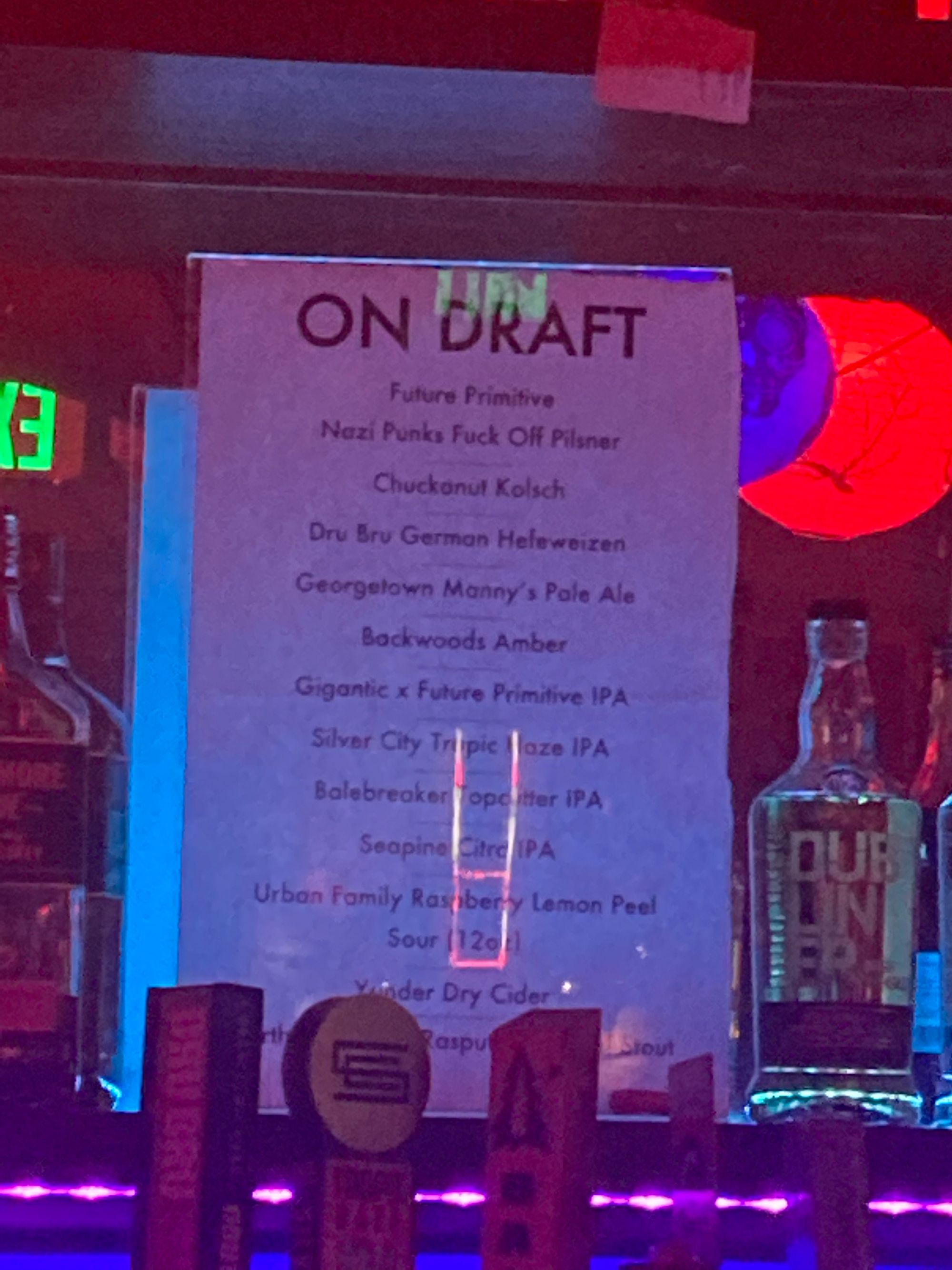 I was making lunch today and heard a bunch of people walking and talking down below on the street. Normally it's two people talking or one person talking on the phone. You can tell without looking when it's something different. I looked out and saw a group of people dressed up in Christmas themes. I wanted to call out and ask where the party was.
A few minutes later hundreds of crows flew by for a daily gathering. I watched for a  while, and just as I thought the parade was over a straggler appeared. This crow was not as graceful as the others. You could just imagine that crow saying, "Wait up!"
It was a Chow Hall Eats lunch for sure. Rice (boil in a bag - go ahead and judge), sautéed spinach, garlic, and salmon. Tasty. But then I confronted the challenge that every single person is familiar with - having enough discipline to eat for one. Zero discipline here, folks.
There was a big referendum in Seattle on Tuesday - an attempt to recall Kshama Sawant. I'm embarrassed to admit that I'm not sure a Yes vote would have prompted a recall or allowed the recall to move forward. Doesn't matter. I voted No. I've got some relatively uninformed criticisms of Sawant, but I like to think I would have voted No even if I had strongly-held, well-informed criticisms. Want someone out of office? Find a better candidate and win the election. We'll see if I stay consistent on that over the years.
I'm glad the election is over. For the past few weeks there have been volunteers out at every Capitol Hill intersection asking if you'd voted. I admire their efforts and commitment, but I also like long, silent (anti-social?) walks.
On the night of the election the volunteers seemed tired and stressed. I passed two outside the Whole Foods. "Hi, have you voted no against the right-wing recall?" I slowed down just a bit, nodded, and said, "I voted, yep." Terrible choice of wording. Downtrodden volunteer - "Ahh, ok, have a nice night?" It wasn't a sincere wish for a nice night. I took a few more steps and realized the source of the confusion - me! I walked back and said, "Sorry, I meant to say, yes, I voted no." I got invited to the election night party at Chop Suey.
Chuck sent me the 4th issue of his No Context zine. It's really good. Fantastic, textured black and white photos. The cover shot is my favorite - a slightly obscured self-portrait. Chuck, is that a double exposure? You can see some of the images at Chuck's site. You can also read about two photos he recently sold at an exhibit.
I've been half-assedly looking for jobs in the southwest. Or at least thinking about jobs. I'm still hoping to crack the code on setting myself up as mobile so I can do three months in Phoenix, 2 months somewhere else, etc. That is a really convoluted way of getting to Rivian. I'm not even going to try to explain the link. Somehow I stumbled on Rivian's page. Wow, their electric trucks look incredible. At a base price of $70,000, I'll never have one, and they probably won't do much to counter climate change. I still want one. I've never had any interest in Teslas. I want a Rivian. (I won't leave you completely hanging on the jobs link. I can't remember if it was the chicken or the egg, but I checked out the company. They have a presence in Arizona, and who knows, maybe employees get a sweet discount!)
Do yourself a favor and at least skim this article about sea lions in New Zealand.
Do you remember Stephen Glass, the journalist whose career fell apart because of dishonesty? I'm a big believer in the idea that people need to be able to atone, to right the ship. Bill Adair has a wonderful piece about Glass's efforts to do that. It's incredible, one of the best things I've read in a while.
Knute Berger writes great pieces about the Pacific Northwest. I enjoyed his thoughts on the D.B. Cooper mystery. I won't give anything away, but there's one detail in Berger's piece that I'd never heard and thought was interesting and very smart.