Bremerton is the Wild West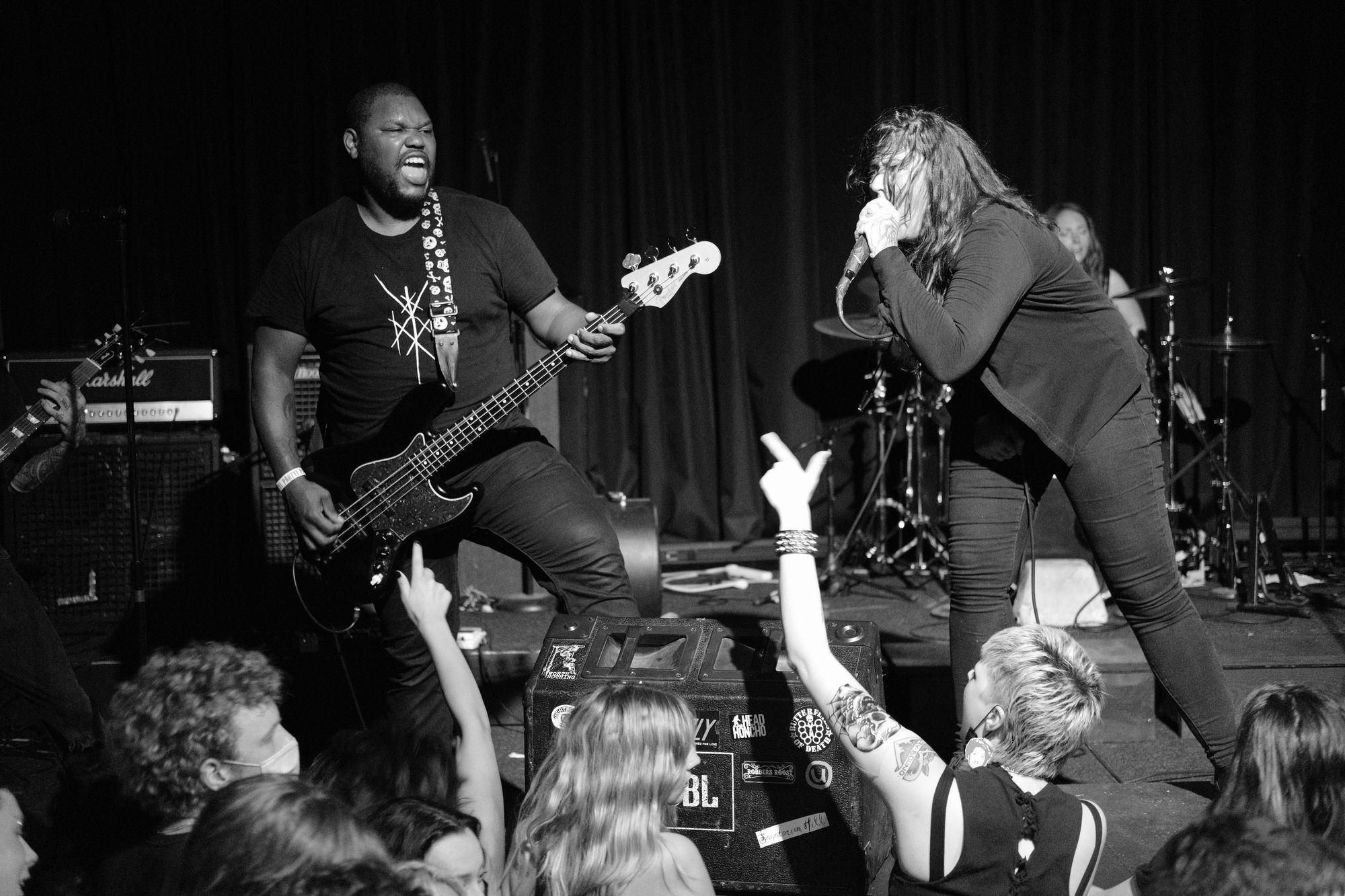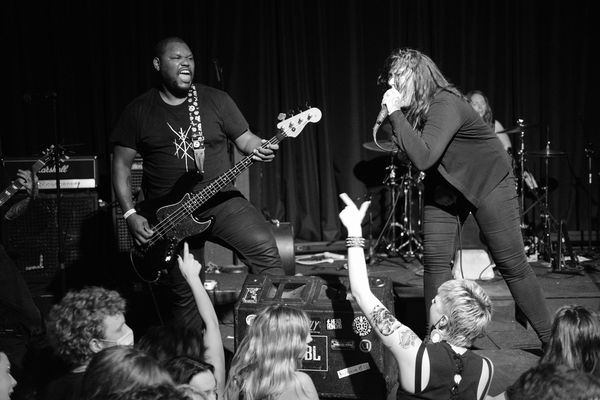 My friend's band, Filth is Eternal, had a show at The Charleston in Bremerton a few weeks ago. I forgot about the show until the day of. Tick tock, tick tock. You're not going to make that ferry. That bummed me out; tough to beat a ride on a Washington State Ferry.
Don't go. It'd be so easy not to go. Stay home. Read garbage on the internet.
I chucked some things in a bag and a ton of camera and audio gear in another bag. Gear that is hoping I'll one day get creative and discover some justdoitiveness. Figured if I was going to head to the peninsula, I'd stay a few days and finally get in Crescent Lake.
The ferry was too risky, so I drove through Tacoma. I5 always has the potential for disaster, but I lucked out. No traffic, beautiful sunset drive. Tacoma, Gig Harbor, Bremerton. The peninsula, old water towns, navy towns, endless trees. Amazing. Could I be happy out here? I would love to be able to be happy out there. But to thy own self be true. There's a good chance I'd end up as a complete recluse. I'd be ok with that if I was churning out a Catcher in the Rye every couple of years, had a room full of good vinyl to listen to, a vintage Land Rover Defender, and two German Shorthair Pointers.
I rolled into Bremerton at about 2030. The doors opened at 2000, there were several bands, and Filth is Eternal was going on last. I had time to find a room. I knew there was a Marriott Courtyard downtown, so I made my way there. Sold out. Hampton Inn, sold out. Uh oh. Options dwindle fast. I drove to a few other places. All sold out. (I was relieved to hear that at a couple of them.) Lucked into the Oyster Bay Inn. Figured that was the cosmos sending a signal, as I'd recently been to Oyster Bay in Long Island, NY. The coincidences kept coming.
Me: I didn't expect it to be so tough finding a room this weekend.
Oyster Bay Inn: The carrier Theodore Roosevelt got in not too long ago. Thousands of sailors and their families.
(When my family went to Oyster Bay we checked out the Roosevelts' house. Really enjoyed that.)
Stowed my stuff, grabbed my camera, and headed to The Charleston. My music shooting days are behind me, so I just took a camera and a 35mm lens (50mm equivalent on a full frame).
It was black leather jacket, black boots, black fishnet stockings madness at The Charleston. The place was packed. And here comes a grey-haired dude with a camera. I was probably wearing a Filson shirt, and I was definitely an outsider. And you know what? No one gave a shit. I had 3 people come up to me - tattoos, piercings, all black everything - get any good shots? Genuine interest, no suspicion. Hmm, I don't think so. Head nod, supportive head nod. You'll get the next one.
We were all putting the vaccines to the test*. The venue recommended masks, and plenty of people were wearing them. I took mine off briefly for a drink. Metal night. The mosh pit was active. I think the pit is fascinating. There's some Fight Club to it, and for the most part, people are looking out for one another. The bands remind people to look out for one another. But you can always see it in the faces of a few people - there's some work week anger that's about to be unleashed.
I don't know anything about metal. I wouldn't be surprised if my friend told me they're not, precisely, metal. I don't know, and I don't care. I like seeing my friend do his thing. He's good at it, and I don't know how people get that good at it. I also like seeing this other world that is the music industry.
Filth is Eternal is a Seattle band, and they have a legitimate following. A packed house in Bremerton waited hours to see them. The band(s) finished their day jobs, loaded tons of gear into a van, and played a show. They probably got home at about 0300 at the earliest. Then you figure in the planning, the marketing. If by some crazy turn of events I ever end up having to hire people, if someone tells me that they've organized and executed music tours, I'm taking note.
The show was great. My photos were pretty lousy. Throughout the show I kept wondering how people shot shows in the film era. My digital cameras are now pretty old, but they can shoot at ridiculous ISOs and autofocus in low light. I just can't figure out how people did it. And it hurt to shoot music again. I was reminded that I blew a chance to see an incredible music photography exhibit in Manchester because I'm lazy.
Anyone have any recommendations for a photobook covering 1980s bands? I want one. I think I've gotten to the point of being able to appreciate really good music photography. Anyone can shoot the 45 degree angle singer at the mic shot. Anyone. But there are music photographers who can take you right into the music.