Mid-night in the garden of childhood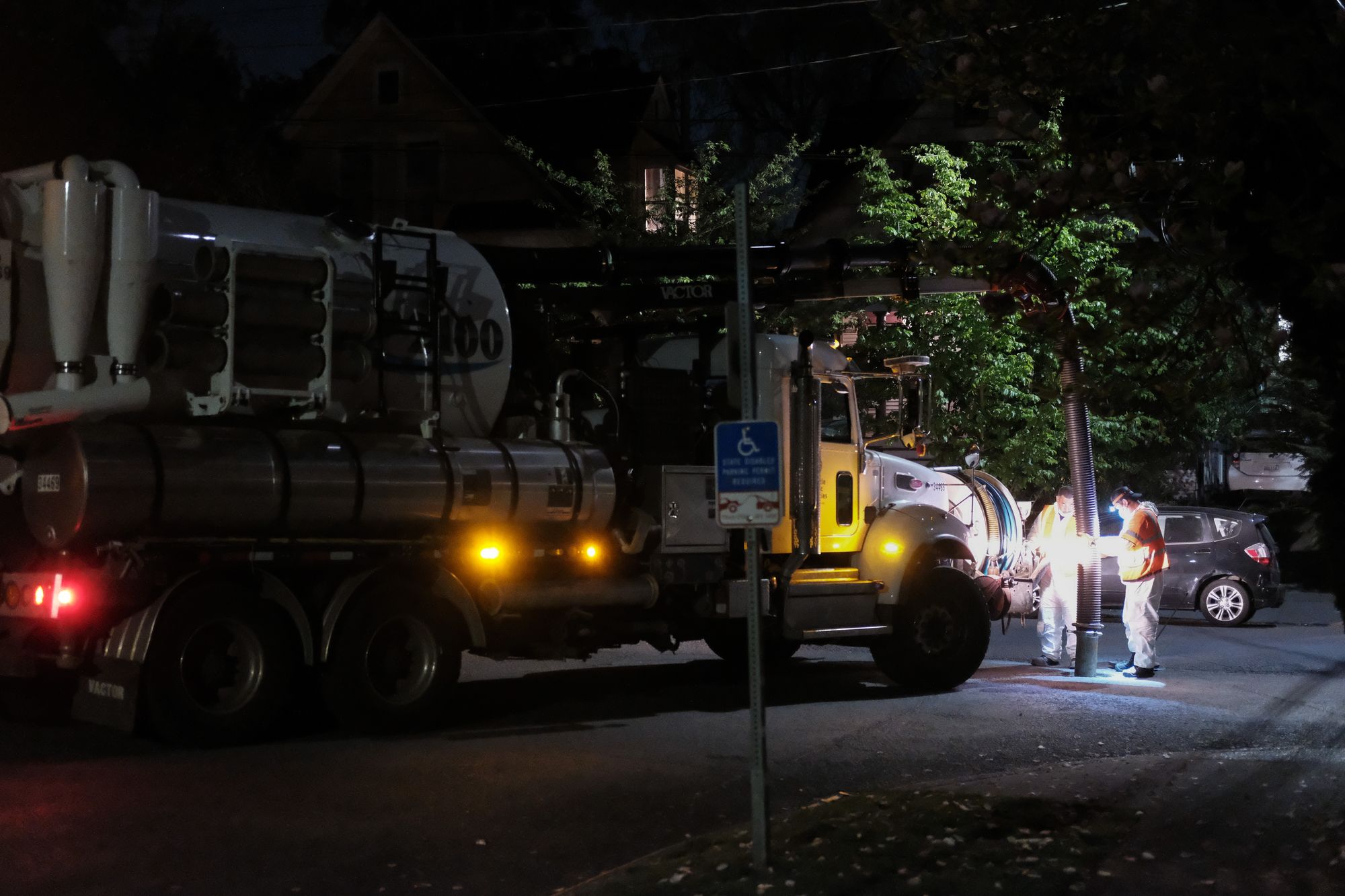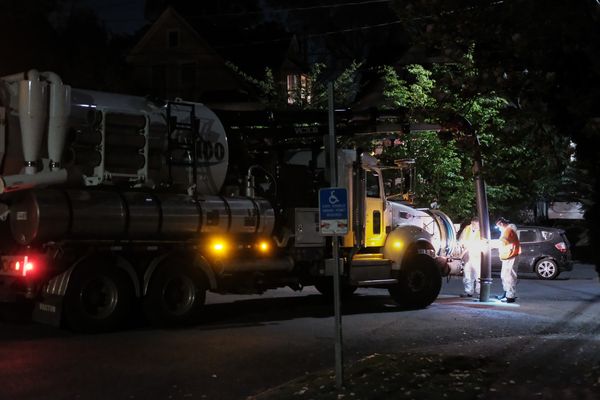 Does all of Seattle feel like it's under the SEATAC corridor? I feel like 12th Avenue is an approach corridor, but I suspect everyone in the city thinks the planes are flying directly overhead. I kind of like it, but I'm also one of those assumes the worst people - it's only a matter of time before a part of the plane will rip off and come crashing through the roof of my apartment. I hope I'm not home at the time, but that would lead to additional problems. My building manager and the fire department would rush in to see the dishes in the sink, dust bunnies in the corners, and dirty laundry. So embarrassing. I'm warning you Boeing and Airbus, I will sue for embarrassment!
Los Roast, I'm sorry our partnership deal*** never panned out. I didn't want to cook tonight, and I didn't want take out. But ya gotta eat. Chow Hall Eats to the rescue. What is half-way between 1/4 and 1/2? I was under the impression there'd be no math involved in blogging. I emptied the quinoa bag into a 1/2 cup. It was a little shy of the rim. I dug deep into the brainometer and figured out the 2:1 water to stuff ratio. I don't want to get too technical on the blog. Let's just say that I filled the measuring cup to a little less than 1 cup. Sorry to get so complicated in this post. Try to stay with me.
Great northern beans and tuna into a pot. I looked at the onion, garlic, and a jalapeno pepper. They tried their best, they employed all their many charms. They were no match for my laziness.
Los Roast to the rescue. I poured some of their hot chile sauce in, and it transformed BLAND into Yowza. Thanks Los Roast.
It really does sound like a plane landed on 12th Avenue. Somewhere nearby there is a very large vehicle doing large vehicle-like things. I might go have a wander after I post this.
Big trial verdict recently. I'm relieved but not too optimistic. I want to be optimistic.
Still confused by Washington's high COVID case numbers. I think we're approaching 5 million doses administered. The population is something like 7.6 million. Conceptually I understand how we have the case numbers we do, but I keep hoping for that sudden drop-off.
I live along another great corridor. I get to eavesdrop on loads of great conversations between kids and parents/guardians walking to and from school.
Grown-up: "...so for people in their mid-30s..."
Young person: "You're in your mid-30s."
Grown-up: "Early 30s."
Young person: "What's mid-30s?"
Grown-up: "mmmm, 34-37. Mid means middle."
Silence
Young person: "Is that why they call it midnight?"
Silence. Scott imagines gears turning in grown-up's head. Hmm, does that mean middle of the night? Makes sense...
Grown-up: Yea.
I caught up with QFC Jack tonight. He's been out sick for a while. He doesn't think it was COVID. I only mention that because it was odd remembering that there are still plenty of other things to put one under the weather. He's rebounded in full and was able to take his daughter to the Puyallup Fair (or maybe Washington State Fair is the correct term).
I asked if cotton candy made an appearance. It did. But Jack's a corn on the cob fan. He talked his daughter into going on the ferris wheel.
That 3.2478 minute conversation lifted my spirits. Parents are still taking kids to the fair.
I walked by Cal Anderson today and watched the dogs. One of the dogs did one of my favorite dog things. The people he was with were chatting away. No problem. He had a ball. He'd push it a little ways and then pounce after it, head tilted 45 degrees. You know that 45 degree stance. Ears and shoulders emphasizing the 45 degree stance, look of intense concentration. I am the Dog King, and I have bested you. Yield, Squeaky Ball. I will have my tribute of squeaks. And please tell me people are watching me in this moment of Dog King glory.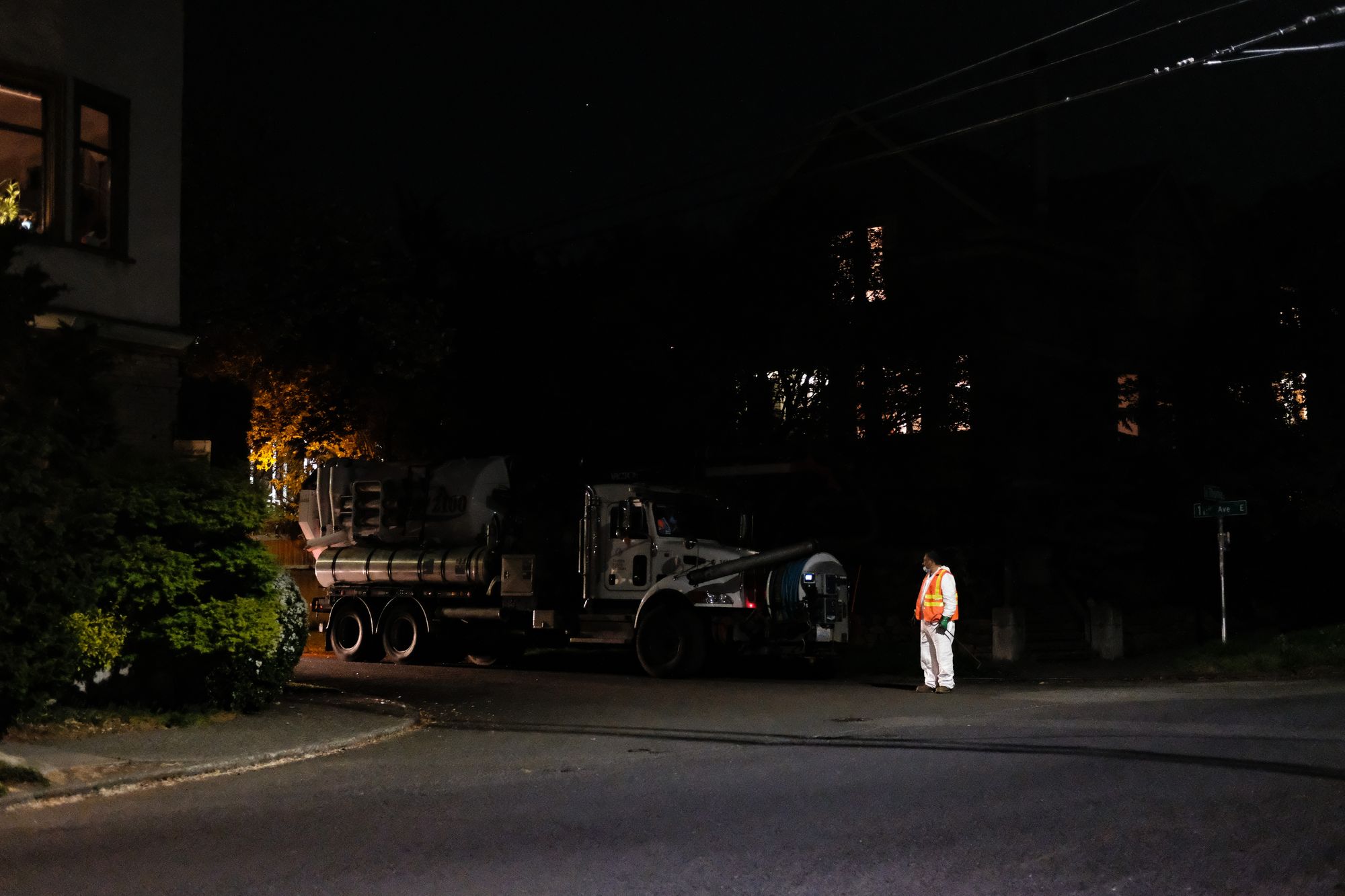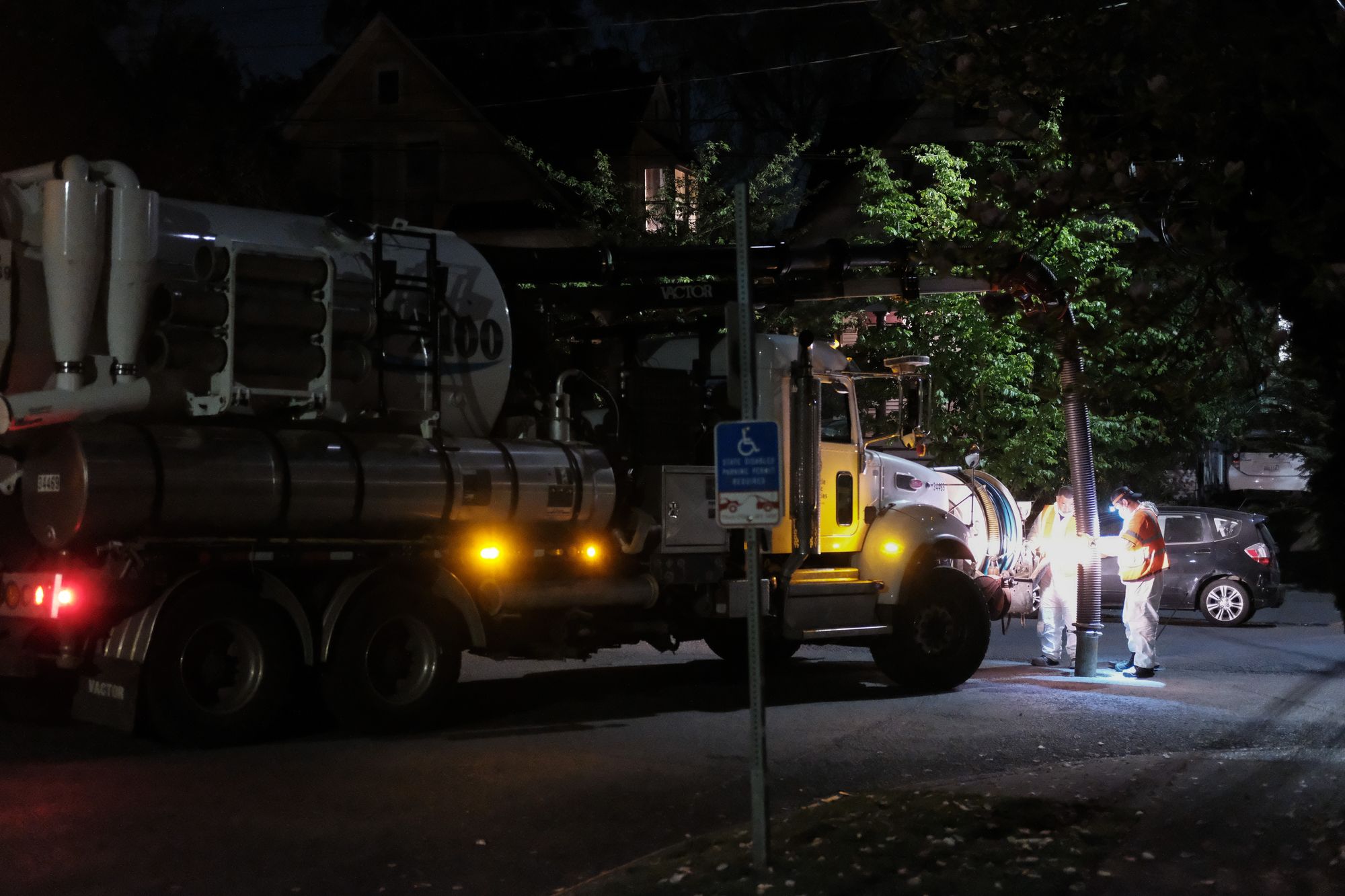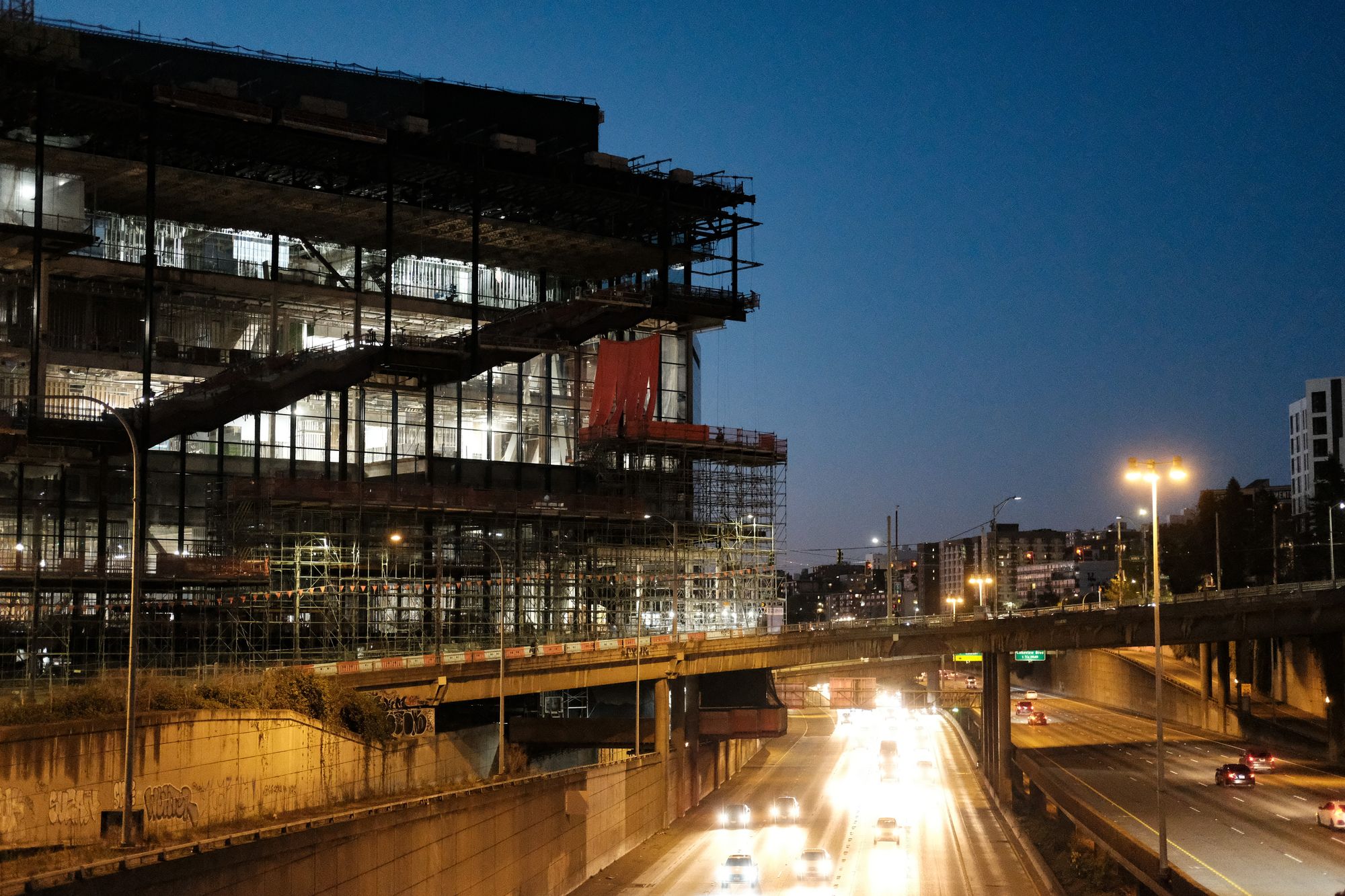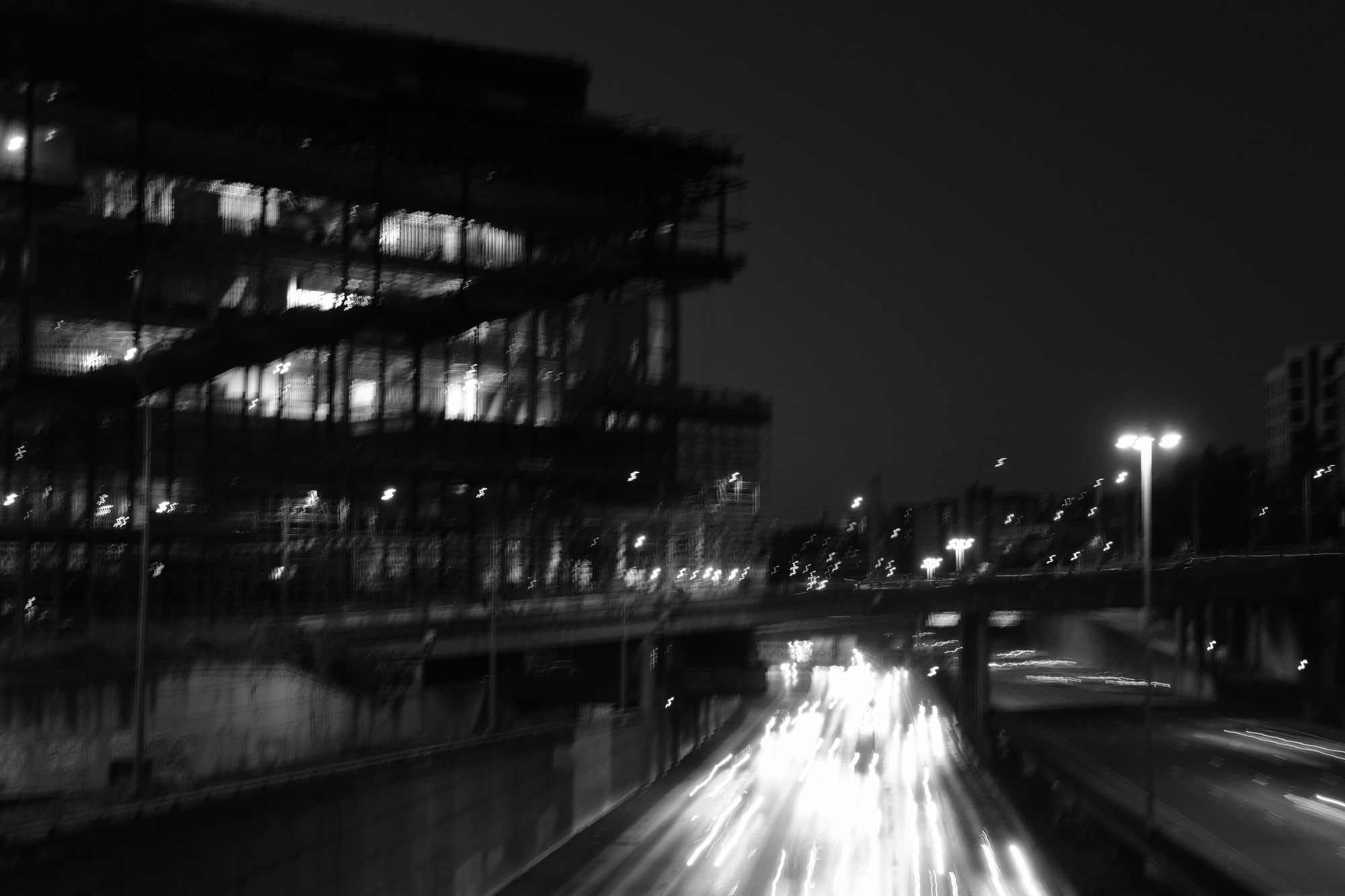 ***Kidding around with the Los Roast comments. I'm sure that's pretty obvious, but I wanted to cover the I can't afford a lawsuit bases. There is a 0.000002671% chance anyone from Los Roast has ever read my blog, or responded to my 1000s of voicemails. Their green chile sauce is really really really good.