I got fixated on the images from the anti-sharia protest in Seattle in June 2017. I'm not sure why. It's probably a combination of things: I didn't look at them closely at the time, the content seems relevant to this strange loop we're in, and I'm procrastinating on something else. (That third one is always the case. I hate to think about where I stand among history's procrastinators. There's still time to try and fall out of the top 10, I hope. I'll come up with some plans tomorrow.)
Despite being a flailing, aspiring, never was photojournalist, I've shot photos at enough protests and events to have built up some observations. Seattle's younger folks get involved. The cynical among us might argue that it's parental guidance (or pressure, depending on your world view). Sure, some parents probably dragged their kids out to protests. But my anecdotal observations tell me that young folks today would surprise you with their awareness of issues. I see it with my nieces. They know what's going on.
As I was trying to go through the catalog and get past this protest I stopped on a few photos of an adult and a young person working on a sign. It was the colors that stopped me. I'm used to blacks and greys in Seattle attire.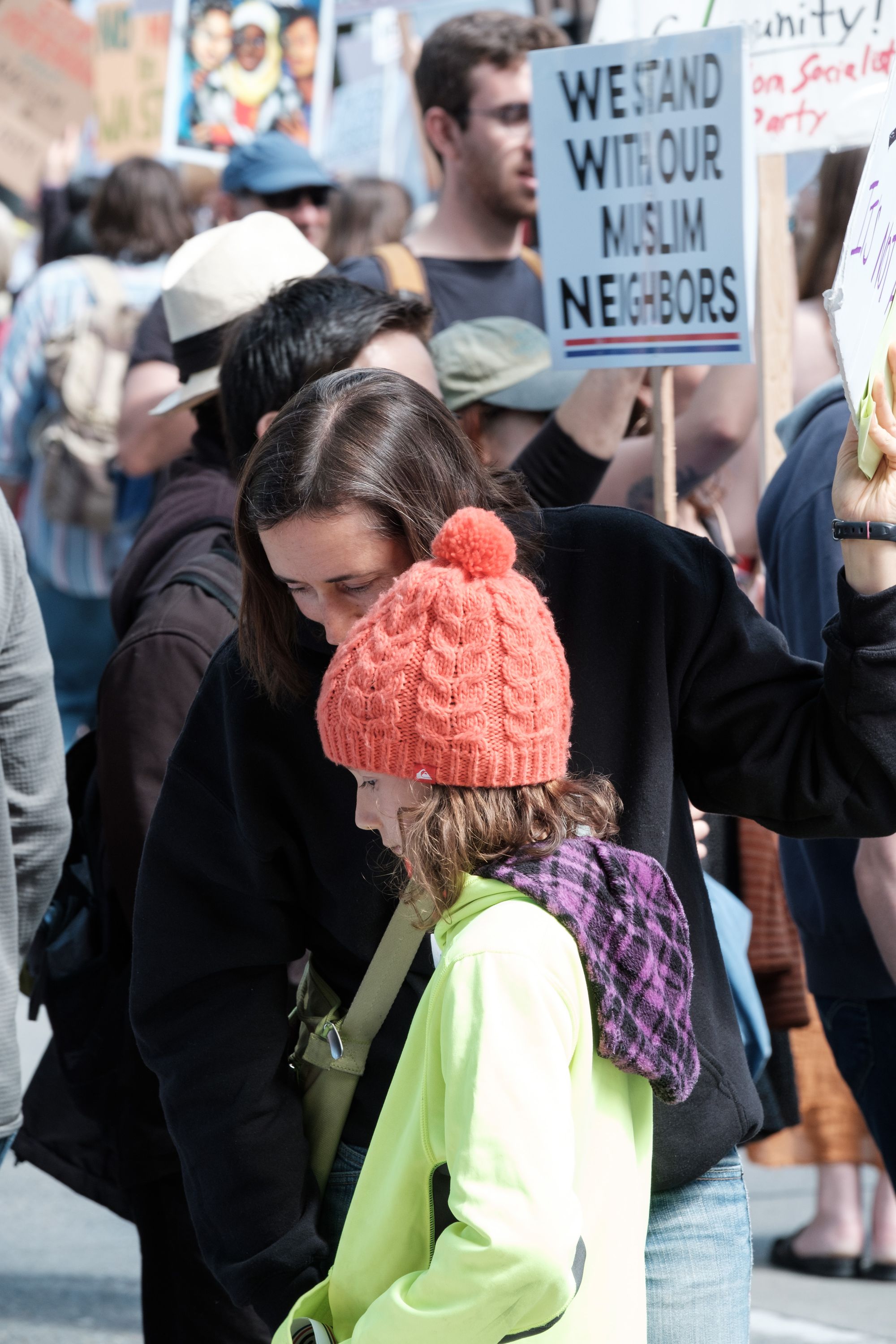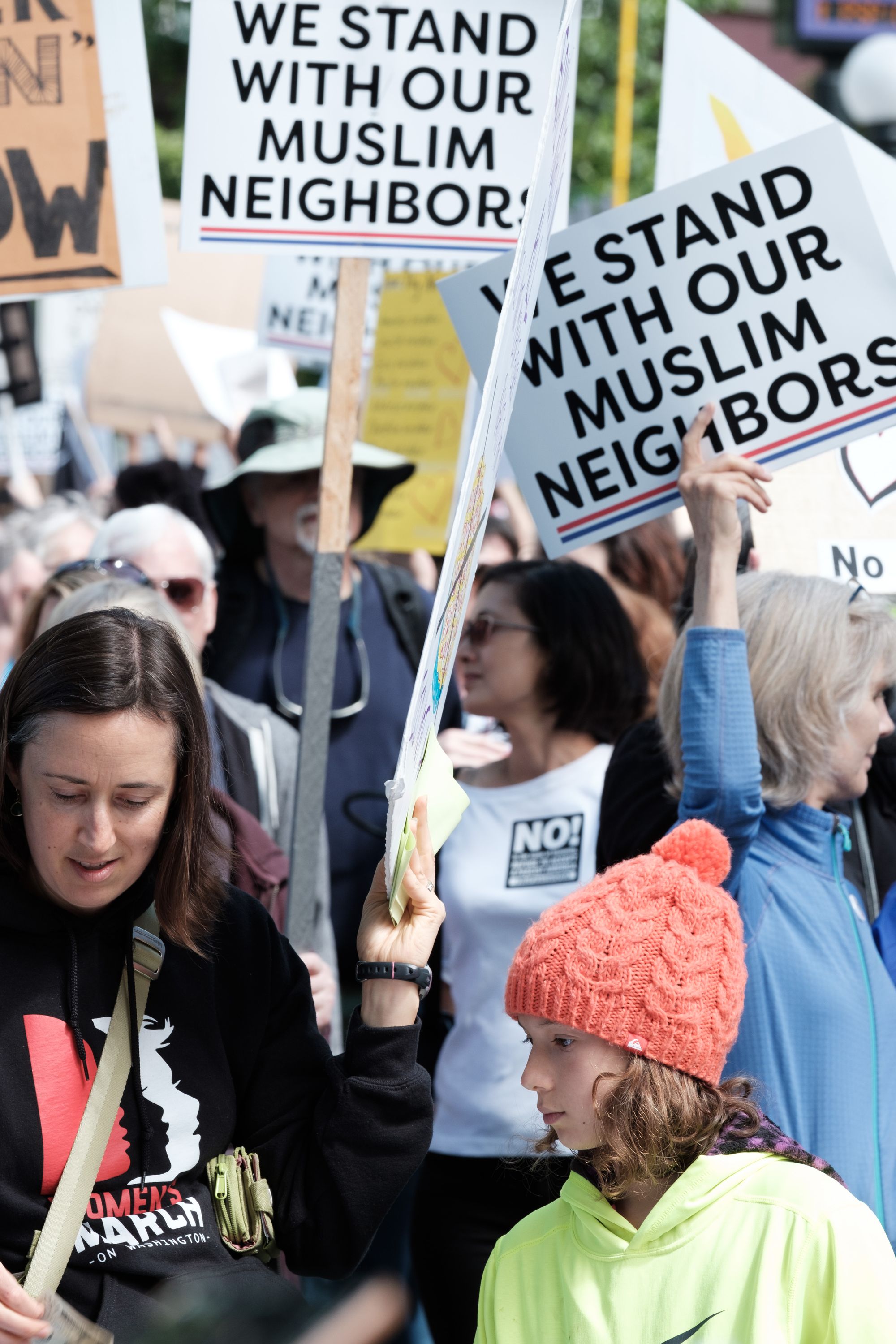 That was 3 1/2 years ago. I wonder where they are now. I hope they're doing well.