Out of the Shoebox: Please wait to be seated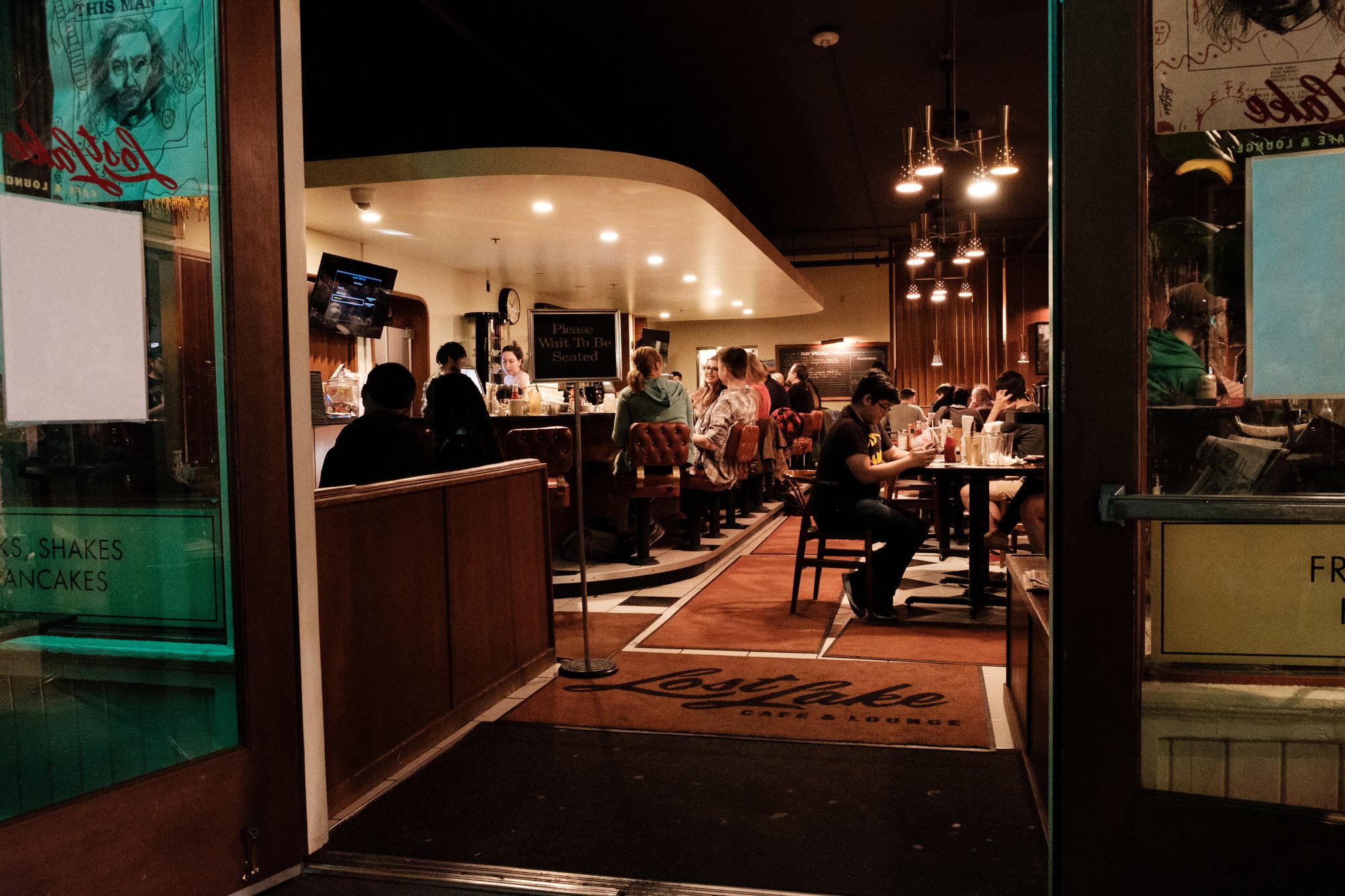 I've mentioned working on photobooks a few times here. It sounds pretty cool, but I always try to clear up that misconception. I'm talking about using one of the dozens of photobook apps or companies to assemble some photos and print a couple of copies. So it is cool - it's fun selecting the photos and pretending to be a book designer. I also think it's a good idea to print your work. Are you really scrolling through those thousands of photos in your phone?
It's a slog, though. The main project I'm working on is trying to put together four years' worth of music photos. I haven't made it very far, though, and I need to reassess how I'm going about it.
So many distractions, but those distractions bring pros and cons.
Tonight I got through the 2017 Olympia Acoustic Festival. It brought back a lot of good memories. Paul Mauer, Tobias the Owl, Anna St. Lee, and Sandi Fernandez. They all make great music, and they were all supportive and welcoming. I ended up shooting a lot of their shows.
I clicked on a few photos after the festival. It was the next day, 21 May 2017, and I was back in Capitol Hill, at Lost Lake Café and Lounge. It was a Twin Peaks night. I think that's when they rolled out another season. (I always debate on vs. in Capitol Hill; I'm probably not consistent.)
I've only seen an episode or two of Twin Peaks. I should have remedied that during the pandemic. Lost Lake Café looks a lot like the diners featured on the show. Intentionally, I presume. This flailing, directionless documentary photographer went there with his camera...surely it would be my big break in lifestyle/pop culture photography!
The big break didn't happen, but I took a few photos and had a damn fine cup of coffee with pie. I don't really like pie, but once in a blue moon it's ok, and this was a special occasion.
I mistakenly assumed that Lost Lake has been around forever, like The 5 Point and Mecca. According to Eater Seattle, it opened in 2013. It's done well I think, but it hit a rough patch when multiple women revealed David Meinert's (one of the owners) predatory behavior and assaults. The other owners bought Meinert out, and he retreated to the 5 Point. He laid low for a while before ticking off more controversy when he bought the Mecca.
I don't know the timeline of the allegations, but I think Sydney Brownstone, an excellent journalist, brought the allegations to print.
I saw recently that the New York Times ran an article about Seattle's dive bars and included Meinert and the Mecca. They got a lot of backlash for that before withdrawing the information about Meinert.