A slice of heaven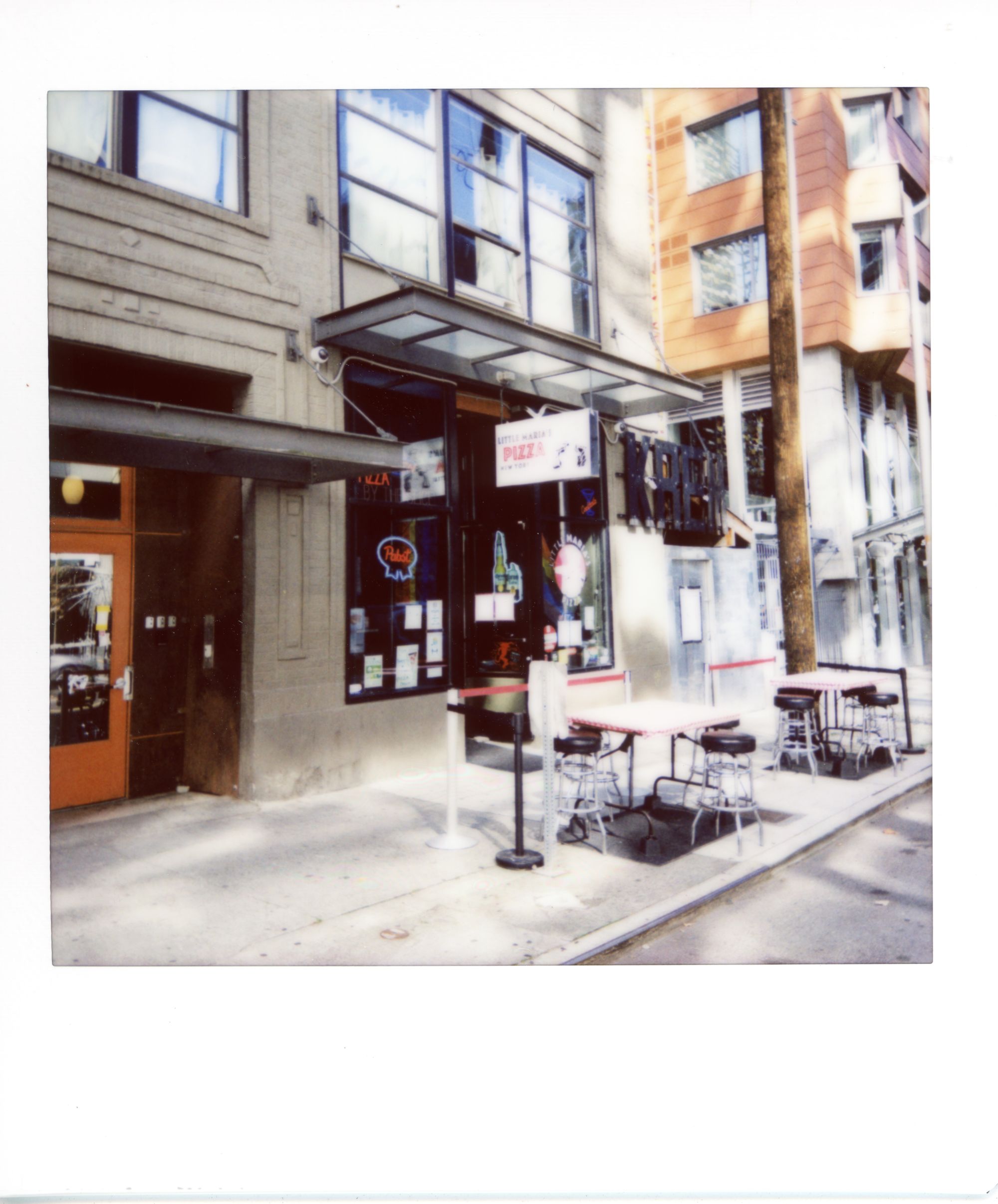 Omelette update - I think I made some progress today. The pan, butter, and timing were better. Still a long way to go before I open my Parisian café, but in the immortal words of Thomas Friedman and the Military-Industrial Complex, progress is being made. Slight caveat - I went heavy on the processed shredded cheese.
Let's talk coffee for a moment. A friend of mine pointed out that Vivace is right around the corner. I need to get a few bags of coffee there. In the meantime, I tried the Bellingham Coffee Roasters Viking Blend, a dark roast. The packaging is incredible. The description is a little violent for me - raids, conquests, and berserking. I know it's tongue in cheek. I now have Anchorhead's Leviathan. I've always loved the word Leviathan. Both are great coffees. I wish I were knowledgeable or discerning with respect to coffee so I could provide an actual review. I'm a coffee fraud. I'll happily drink Nescafé instant. The only time I really dislike coffee is when it's burned to hell.
I just downed a Rachel's Ginger Beer. Very good.
I walked down to the Denny Triangle area today to meet a friend who was staying at an AirBnb there. She lives in Seattle with her husband and daughter, but she was taking a two day mental health break. Genius. I think most people need a little time to themselves. I'm surprised I haven't heard of more people who are living with others doing this. It strikes me as a very healthy thing.
It was nice to see Little Maria's Pizza and Kremwerk and then walk around downtown. Pike Place Market was fairly busy, but not uncomfortably so. We all have our risk tolerances - outside, masked, and socially-distanced works for me.
We talked about a lot of things, and it all seemed linked to things I've been thinking about a lot the past couple of years. And that coincides with Ashley Ahearn's podcast. I listened to the first episode today, and it was excellent. One of the best introductions to a podcast I've ever heard. Further in, I loved hearing her realizations about reporting on environmental issues in Seattle and her decision to move to the Methow Valley. Podcasts might not be your thing, but I recommend listening to the first episode. I'm hooked.
I just talked to a friend who is moving to Hawaii for the winter. We talk a lot about the desire to set down roots despite an impulse to pick up and move. Running away? Running to? Interesting discussion, but the Hawaii option strikes me as the stars aligning. Her artist friends have a spare room, and they're working on sustainable housing. A learning, building opportunity in paradise - opportunities like that come along you take them. Opportunities multiply once taken.
I had the Instax Square and the Pentax K1000 with me. The Instax Square can produce some nice photos. You really have to think about the settings, though. For the photos I take, the main settings to consider are flash on/off, distance (landscape, but not the orientation), and darken. You can always choose flash on/off, but the other settings are one or the other. There are times I'd like to choose landscape and darken.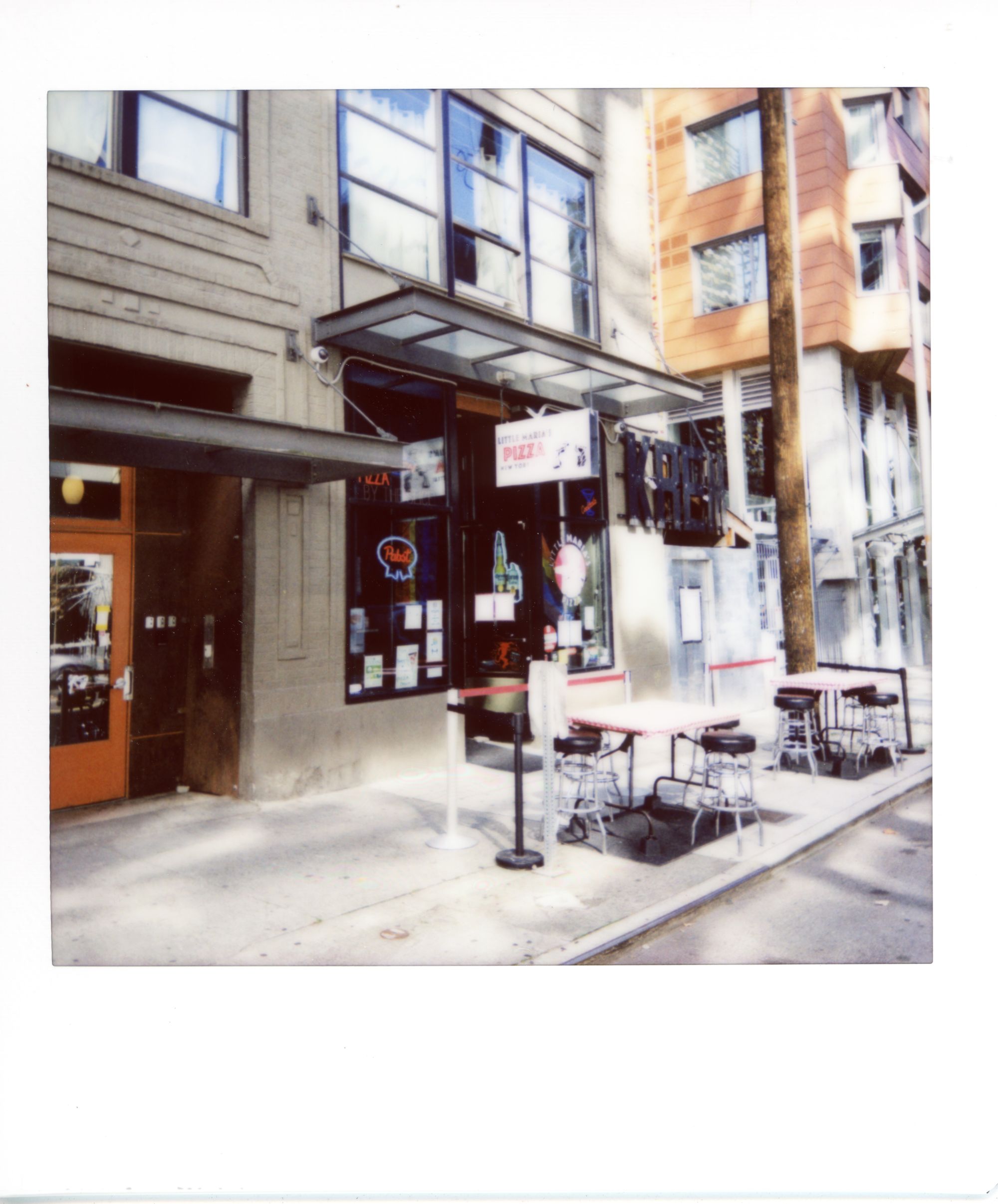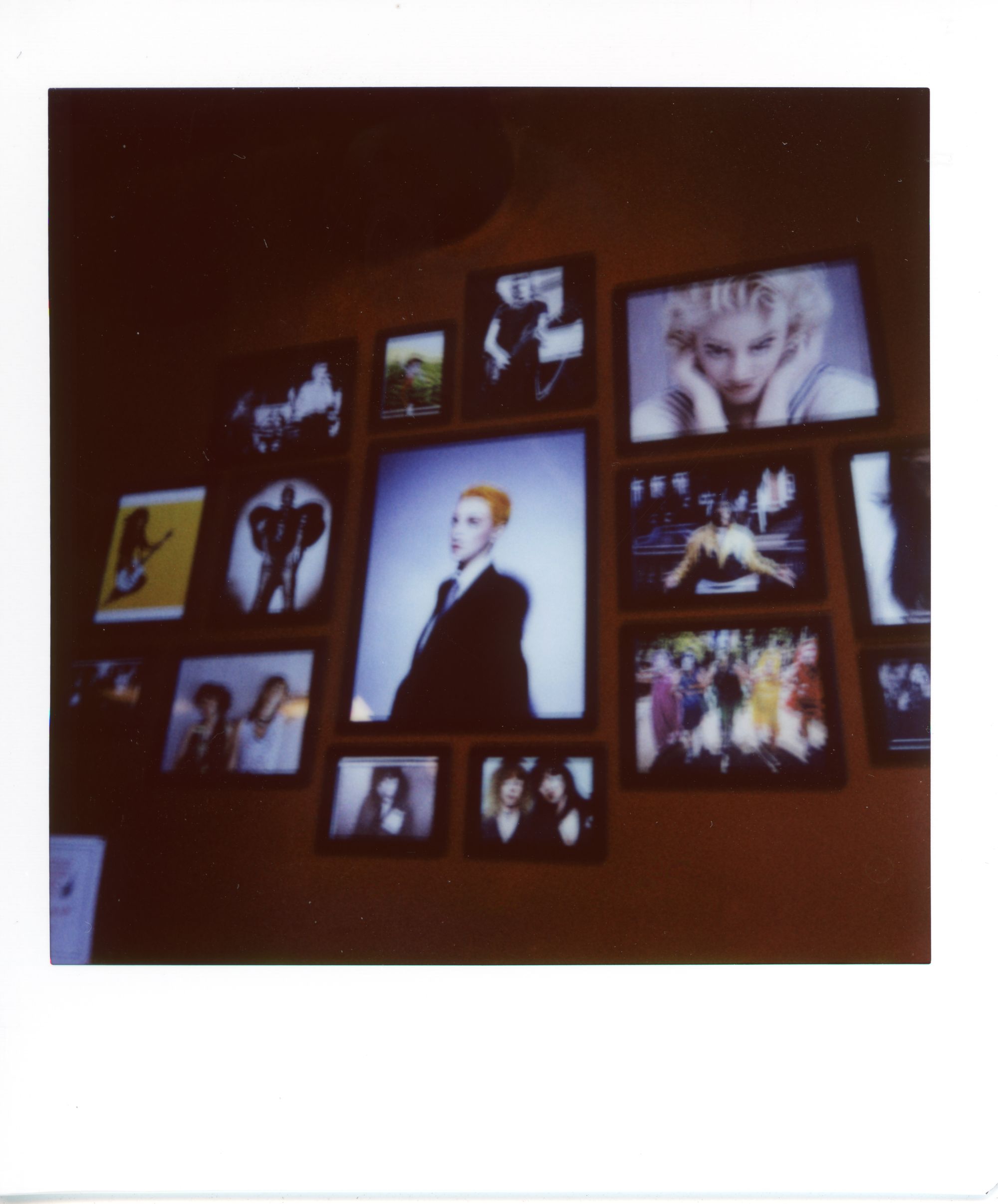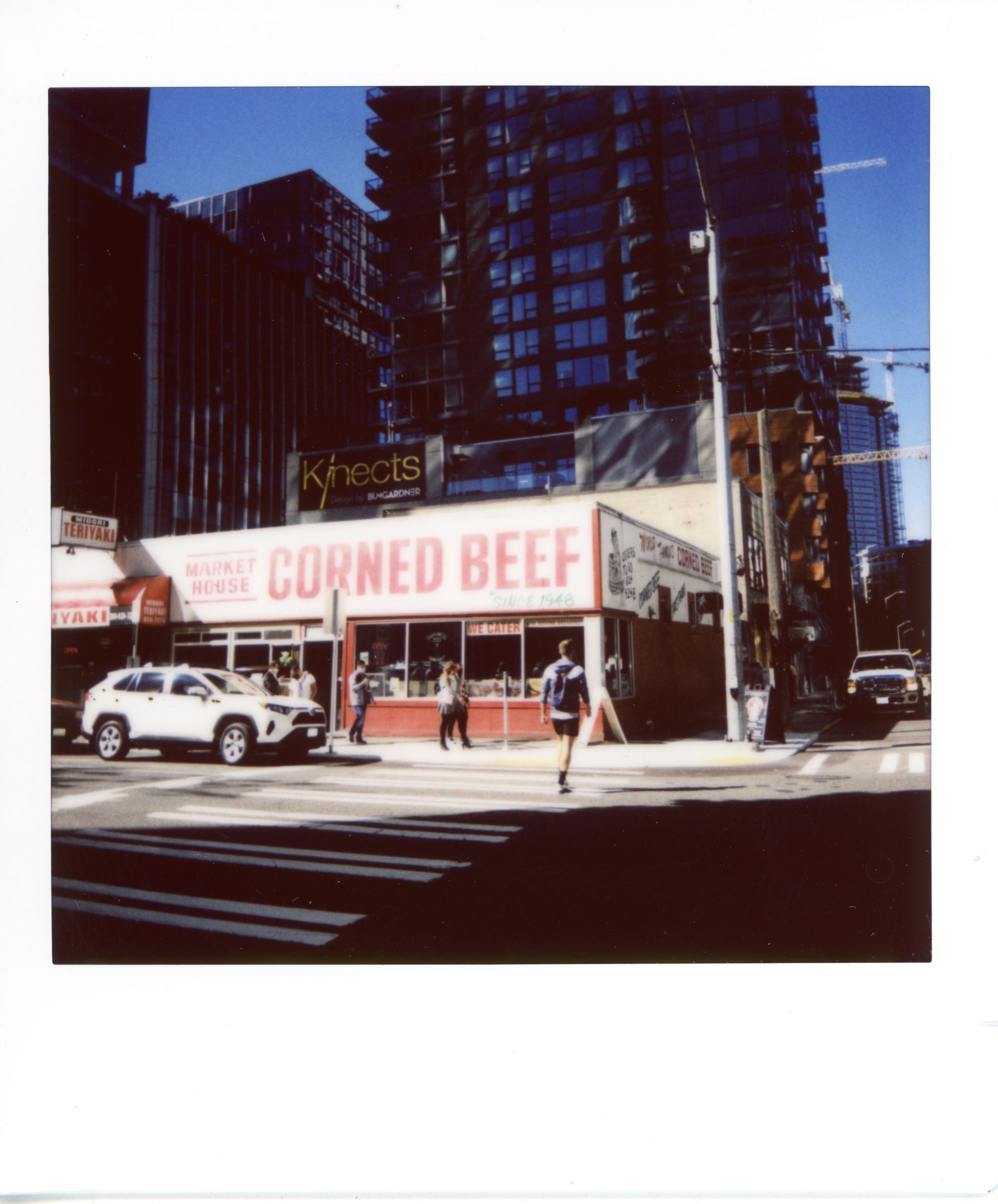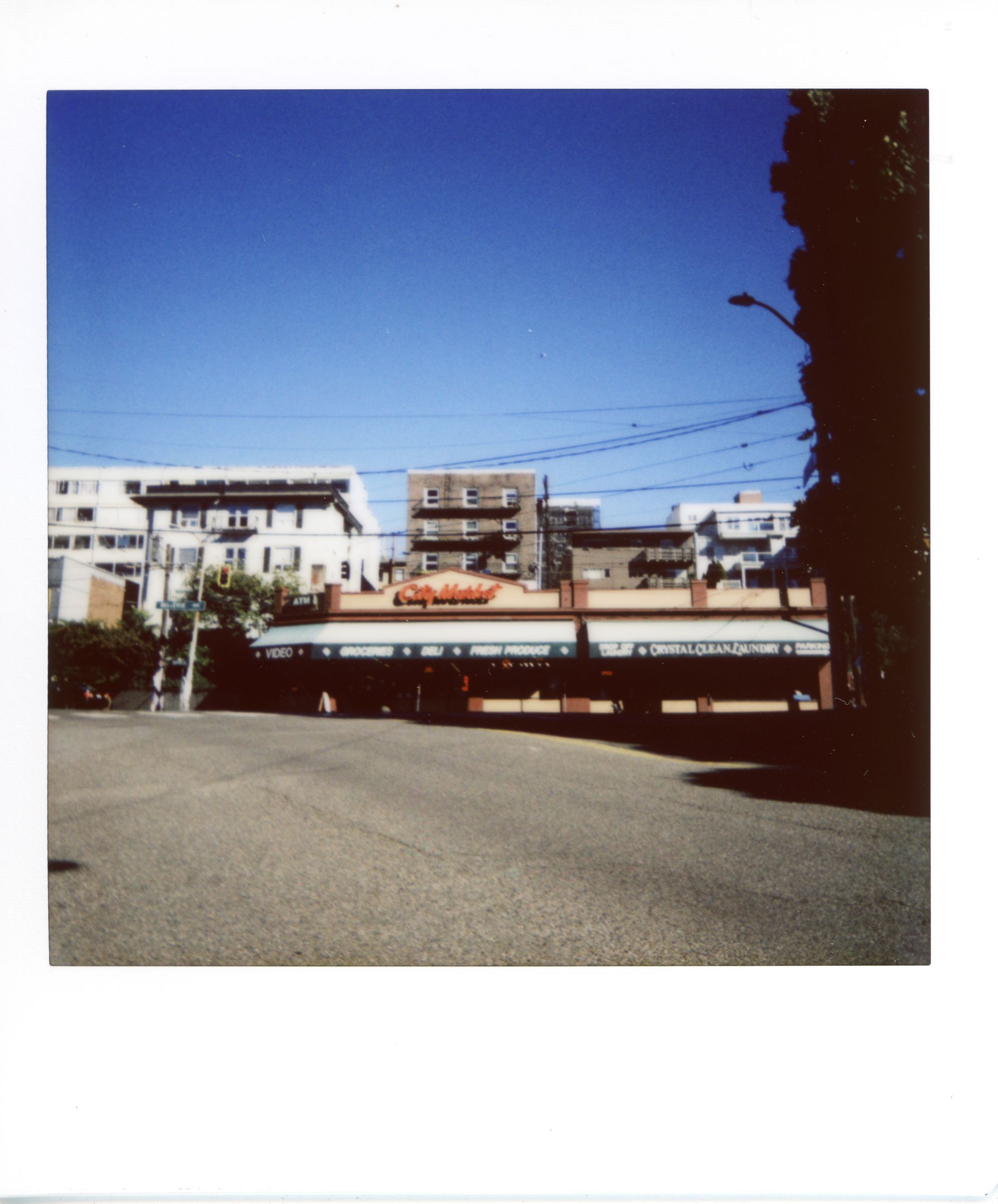 I got a slice of cheese at Little Maria's. It was wonderful. I think that's only the 3rd or 4th time I've had pizza since the pandemic started. I took it outside on the sidewalk to eat it. I made quick work of it.