Anticipation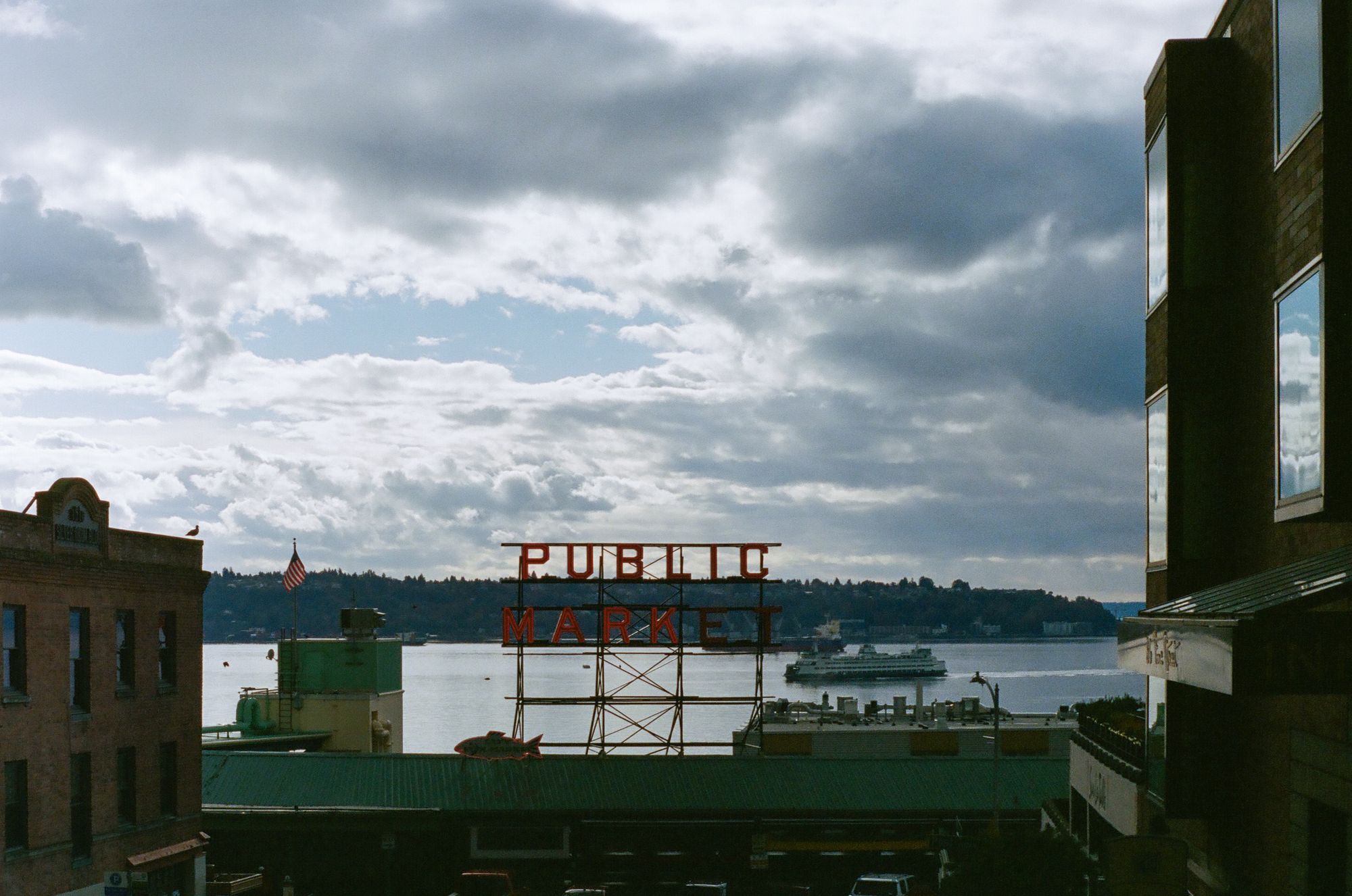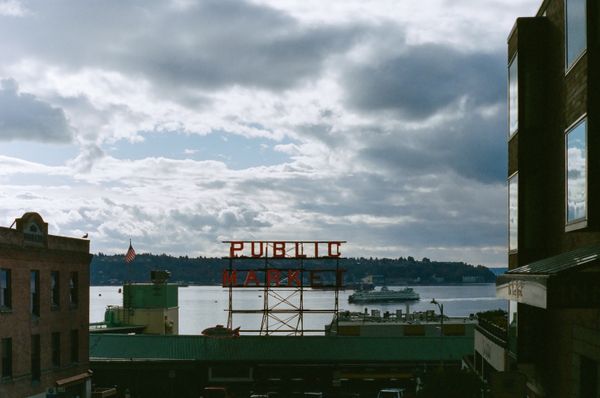 If you like photography, there's a good chance you're aware of the intense debates over which is better - film or digital. I'm not interested in those debates, but I'm not criticizing the people who are. I think to some extent this or that and why is hard-wired into our DNA, and it can be a lot of fun. It's also another way to learn more about someone and their preferences. Always a good thing.
I'm sure I have some this or that and whys, but I can't think of any off the top of my head. Hmm, maybe sardines vs. mackerel. Why are sardines countable vs. uncountable mackerel? Would people at Safeway look at me funny if I asked if they could point me to the sardine? Ahh look, a tin of mackerels.
Oh no, I'm back to the tangents. I need to work on this.
I think film and digital are both awesome. Time, place, mood. In general I prefer the softer focus of film. Shoot what you want when you want.
But there is one thing about film that, for me, right now, is far superior to digital. I have to wait for it. Being of a certain age, I figure my wait for it tolerance is higher than a lot of people. I know, though, that my synapses have been influenced by you can have everything immediately (or close to that, if you sign up for the almost instant gratification tier).
I can prove it. I've recently been wandering around with my Pentax K1000. I got it a couple of years ago and went straight for trying to break it. Instructions, I don't need instructions...I shot film in the 90s! Didn't depress that film rewind button enough before cranking that rewind. Shredded a roll of film that I really wish I hadn't shredded.
I've worried since that it's a little off. I've been shooting film mainly with a Canon FTb but decided to really test the Pentax because I prefer the body to the Canon. If the Pentax is ok, I'll give the Canon to someone who'll make use of it. It's a wonderful machine.
Loaded up some Cinestill BWXX and some Portra 400 (not at the same time) and wandered around this wonderful city (Seattle). Took me a few weeks to finish the rolls. Couldn't remember what I'd shot. But as soon as I dropped them off at Panda Lab, I started counting the minutes. Come on Panda, it's been 15 minutes already! Read that last sentence in Luke Skywalker's "But I was going into Tosche Station to pick up some power converters!" voice.
At about 5 days it got really bad. I had to fight off the urge to ask for an update. I am thrilled to report that my inner don't be an asshole won. I proved stronger than my instant gratification expectations. I probably did the same thing back in the 90s, but now we have so many more options for being a nuissance.
It was nice seeing the email pop up this evening after I'd already told myself maybe tomorrow. The photos aren't anything great, but they are photos of a wonderful city. I'll add them below.
Before I add them, though... Weird times just get weirder. I hope you're doing well or as well as can be expected. I hope that in a week or so we're waking up to a different president. If you disagree, I'll probably never be able to understand why, but I hope you're doing well, too.
If you like pasta and are able to exercise portion control with pasta, I'd love to hear your secret. I can't do it. Tonight I decided to heat up some spaghetti and chuck in a red pepper and a fresno pepper. I think it's a fresno. Big, green, not hot. Red peppers are underrated. Sounds light and simple, right, with enough for lunch tomorrow? Well, it's going to be a light lunch.
Mackerels taste better than sardine. I'm a late in life convert. Fight me.
(I'm breaking my no more than 5 photos rule because I'm being lazy and because it feels more like several walks.)