City Symphonies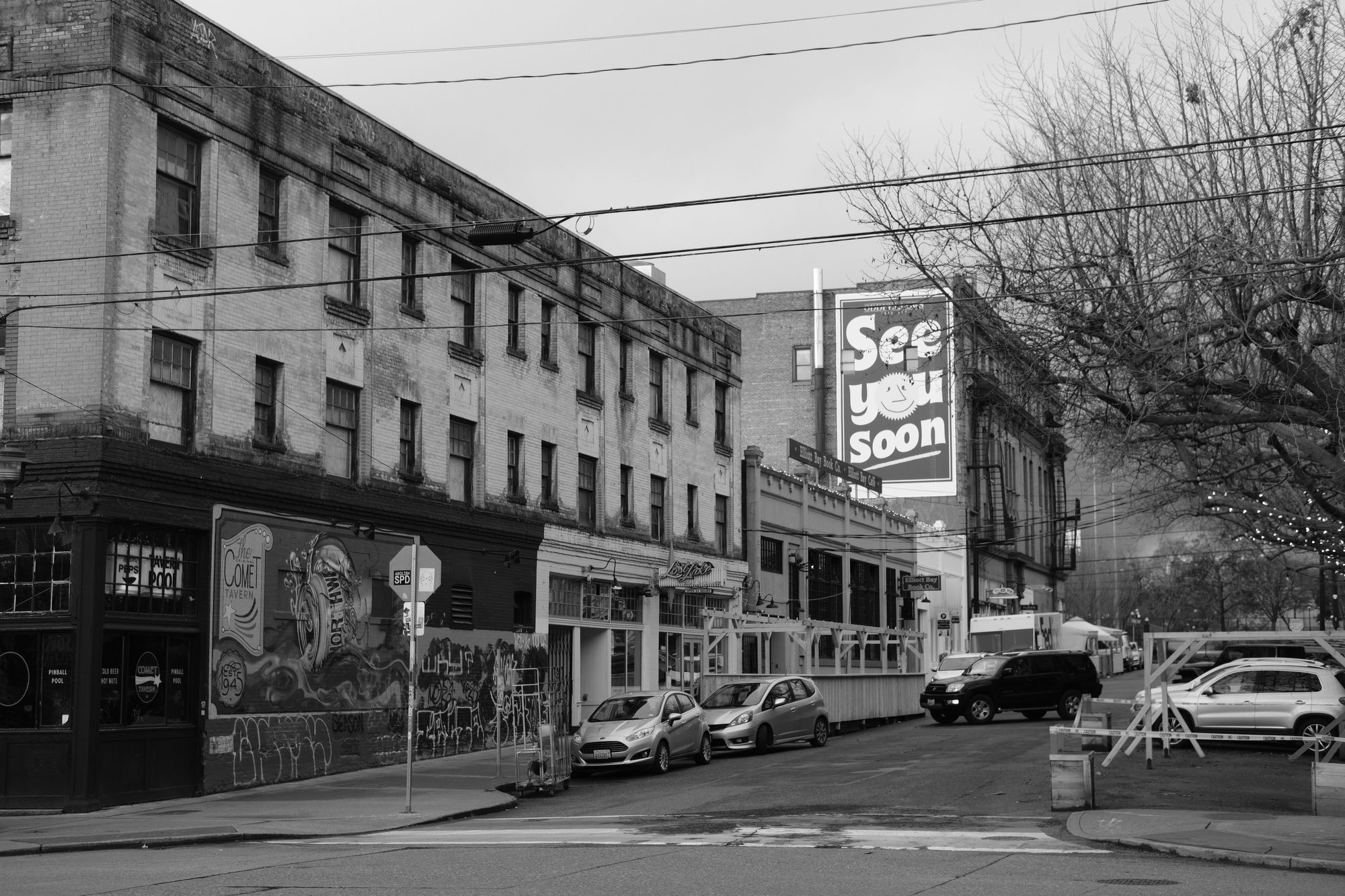 It usually pays to talk to people. I was in Volunteer Park a while ago. I'm not exactly sure when. A few days ago, a year ago? I saw a man shooting with what I thought was some sort of modified Hasselblad. Turns out it was a Bolex film (movie) camera.
I asked him what it was, and if you read the previous sentence, you've correctly deduced that he told me. I liked him straight away. Like so many photographers, it seemed his initial reaction was wait, how'd you see me? I always think of this scene in Guardians of the Galaxy when I see photographers get noticed.
The Bolex looks beautiful. When I asked what it was, the film-maker, Serge, initially told me it was a film camera, and quickly clarified that it's a movie camera. I think it might be some sort of 16mm, but split in half? That part went over my head.
I discreetly (you know, like Drax) watched him work from a distance. He sets up and films, and it's not intrusive. I need to learn how to do that.
I wandered around for a bit and then ran into him again on my way out of the park. I asked if he shares his work anywhere. He does. You can check out his work. Be sure to read the about section, interesting life.
I sent him an email after watching some of his films. He sent a kind, thoughtful reply. He'd looked at one of my amateur videos and suggested I might be interested in looking up a genre of film called city symphonies or urban landscapes. When someone takes the time to offer a suggestion, follow up on it. The first example to pop up is Berlin, Symphony of a Great City, by Walter Ruttmann, co-written by Carl Mayer and Karl Freund. Very cool. It's set in Berlin in 1927 and is now something of a legendary pre-war time capsule. I watched it on YouTube.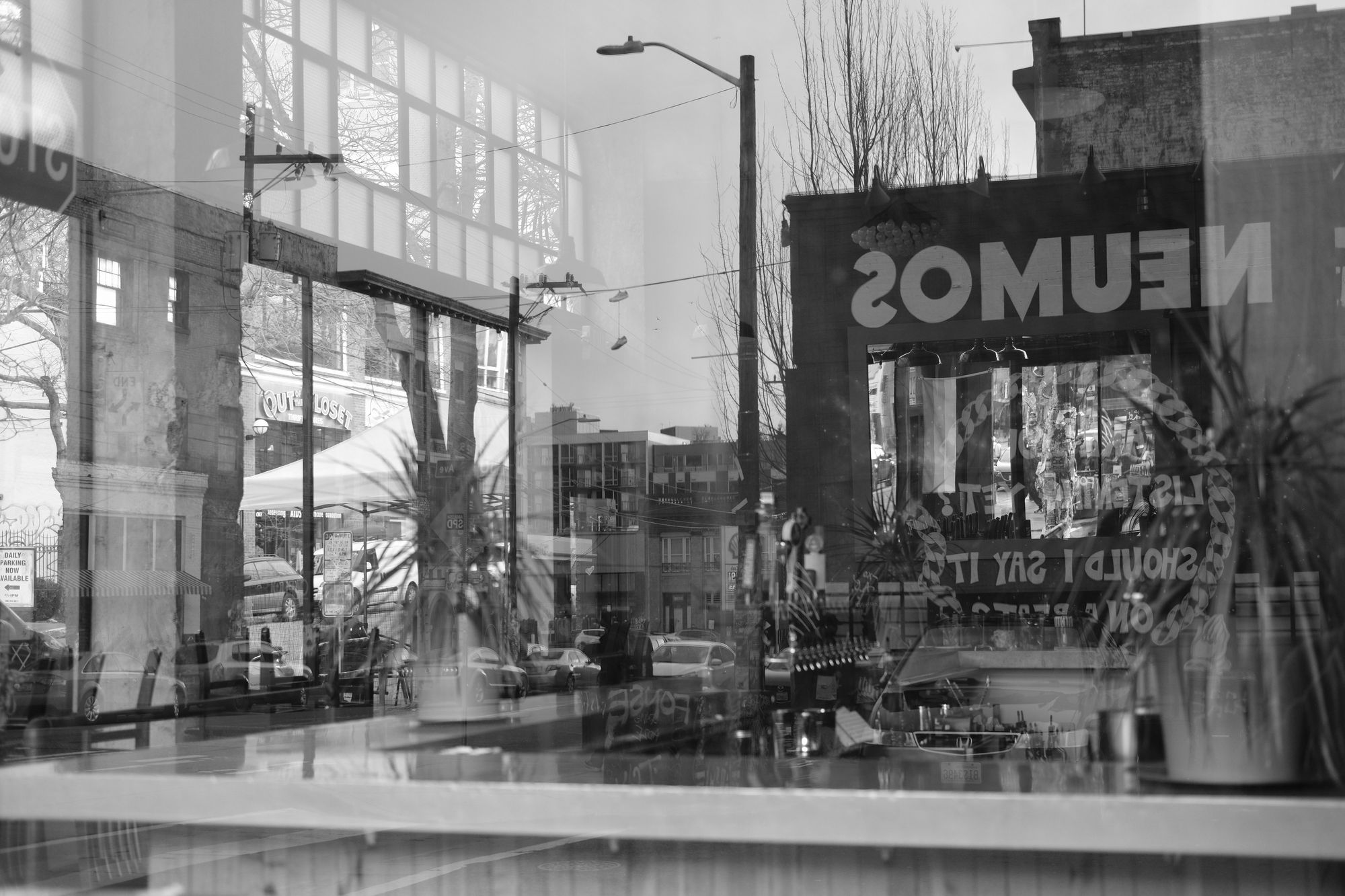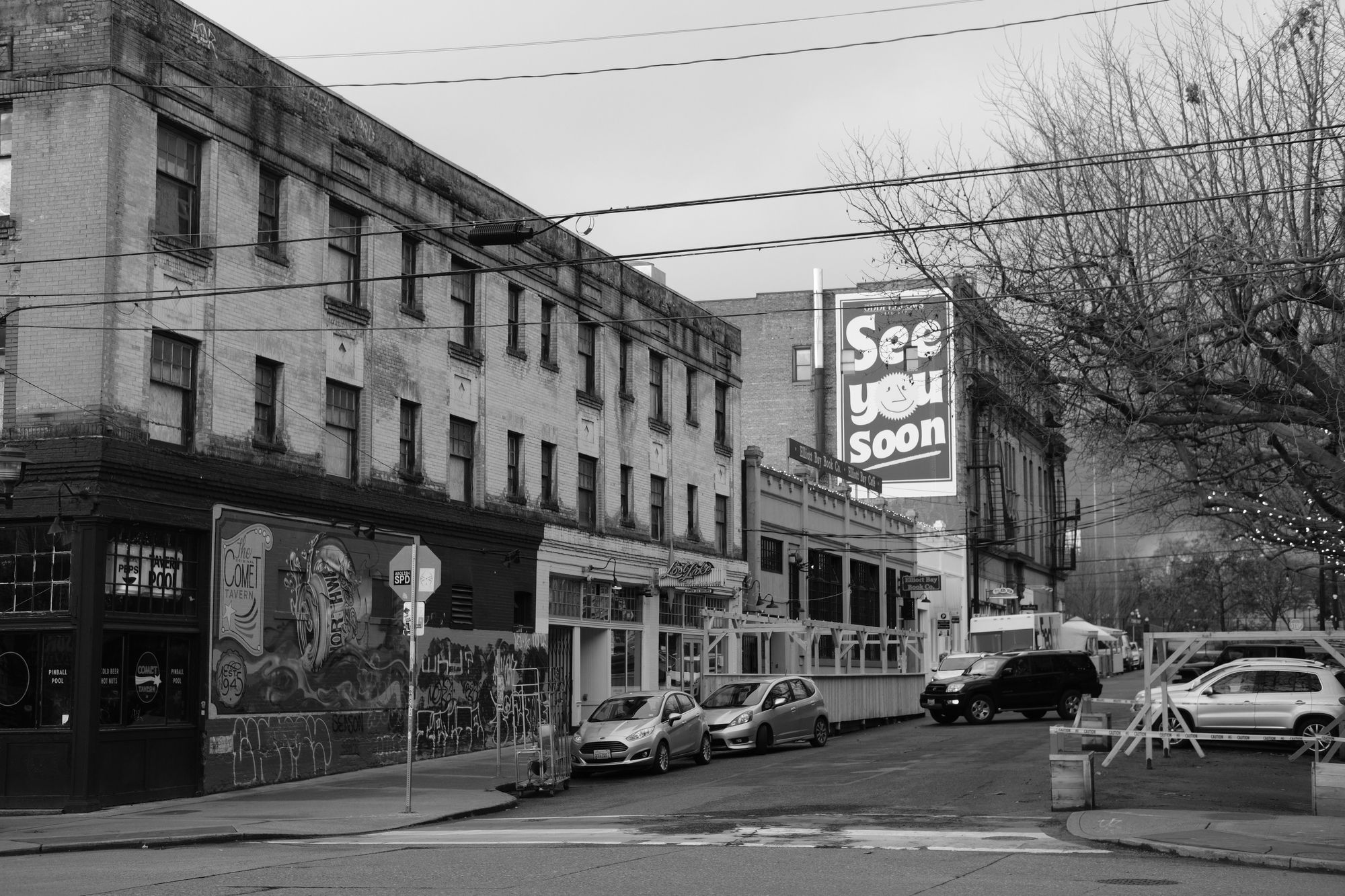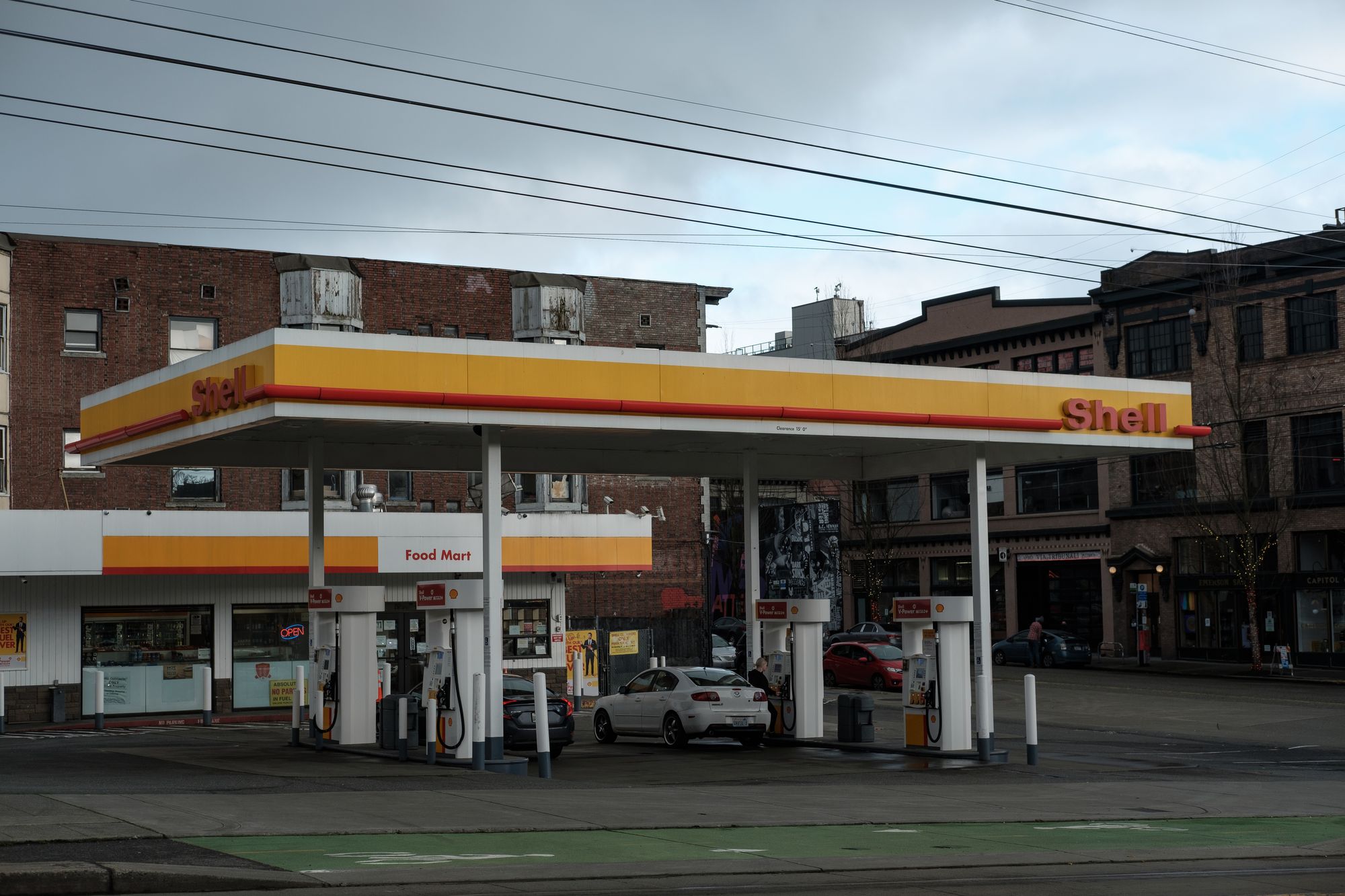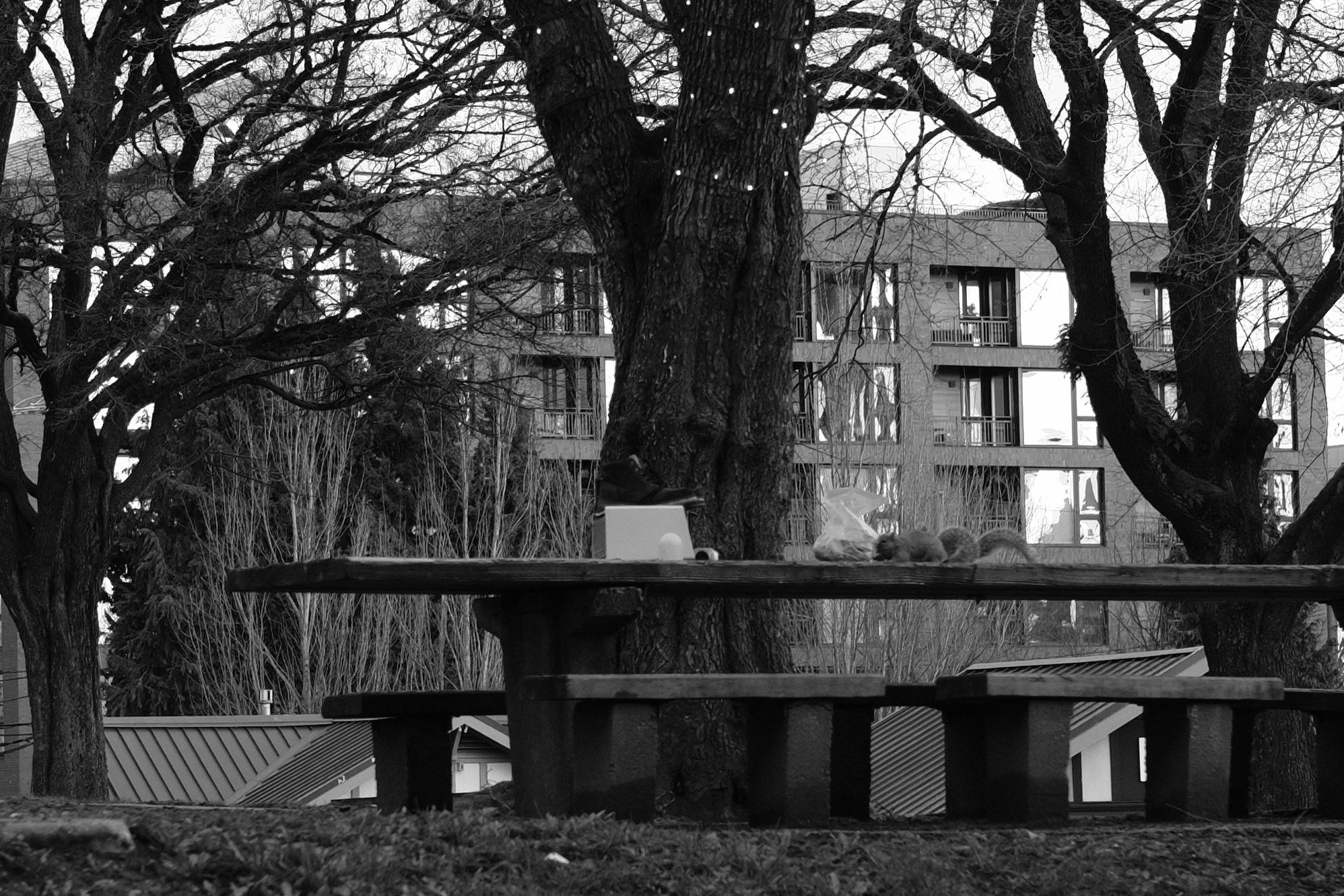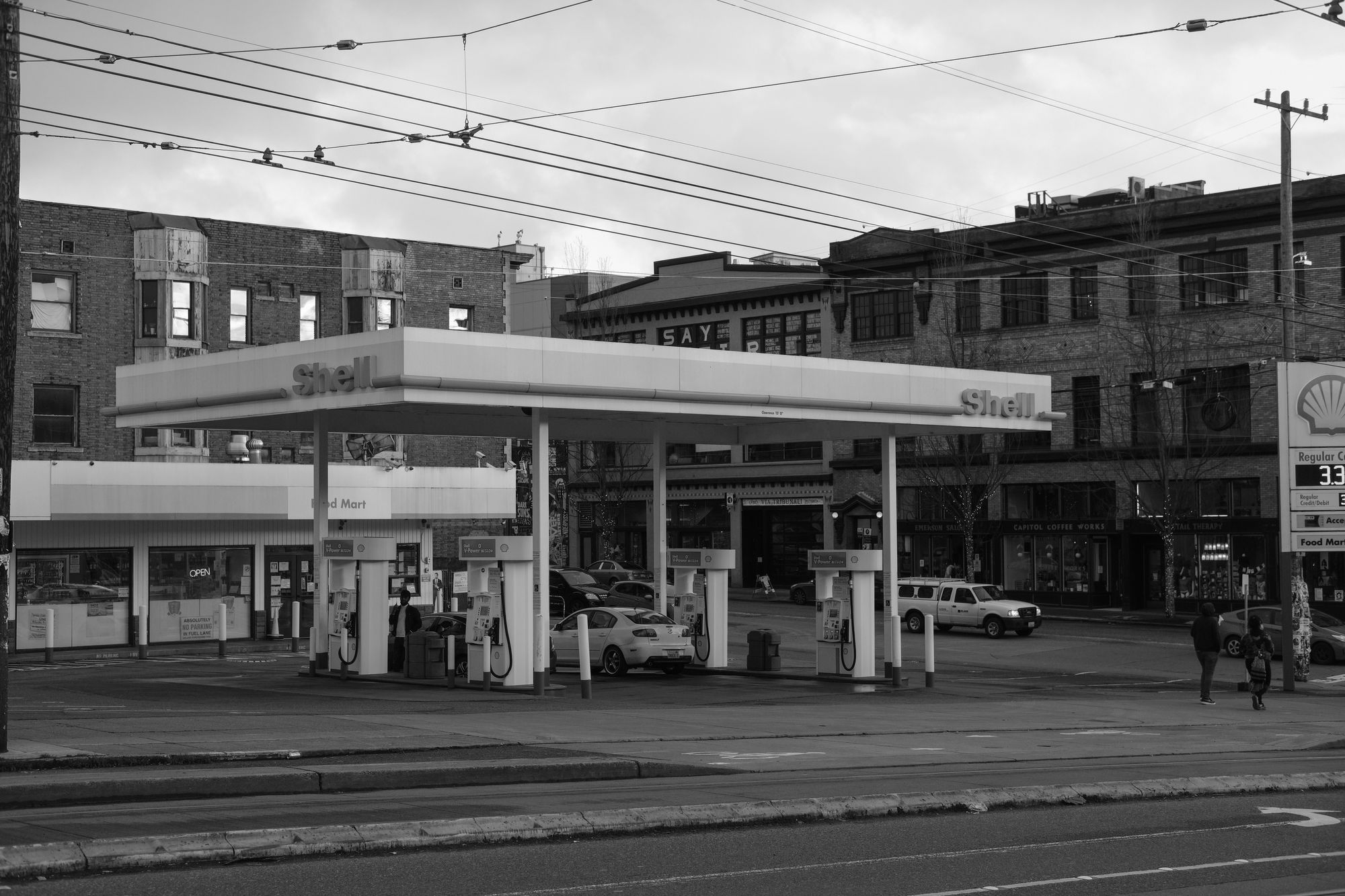 That's about it for tonight. I'll leave you with a wonderful article in the New York Times my mom told me about - it's their food writers talking about what they make at home when they're too pandemic-exhausted to put much thought into a meal. Early on in the pandemic I thought about emailing some of my Capitol Hill chef friends and asking them what they were making at home and what recommendations they might have for people who were spending a lot more time in small kitchens. You know, healthy, easy, versatile, and can be combined with other things throughout the week. But I think about doing a lot of things.
I lied. A couple of closing notes. I just noticed that this pair of Levi's is not going to greet the spring. And I very nearly tried to drink water through a mask.