Grasshopper, when you can party like it's 1999...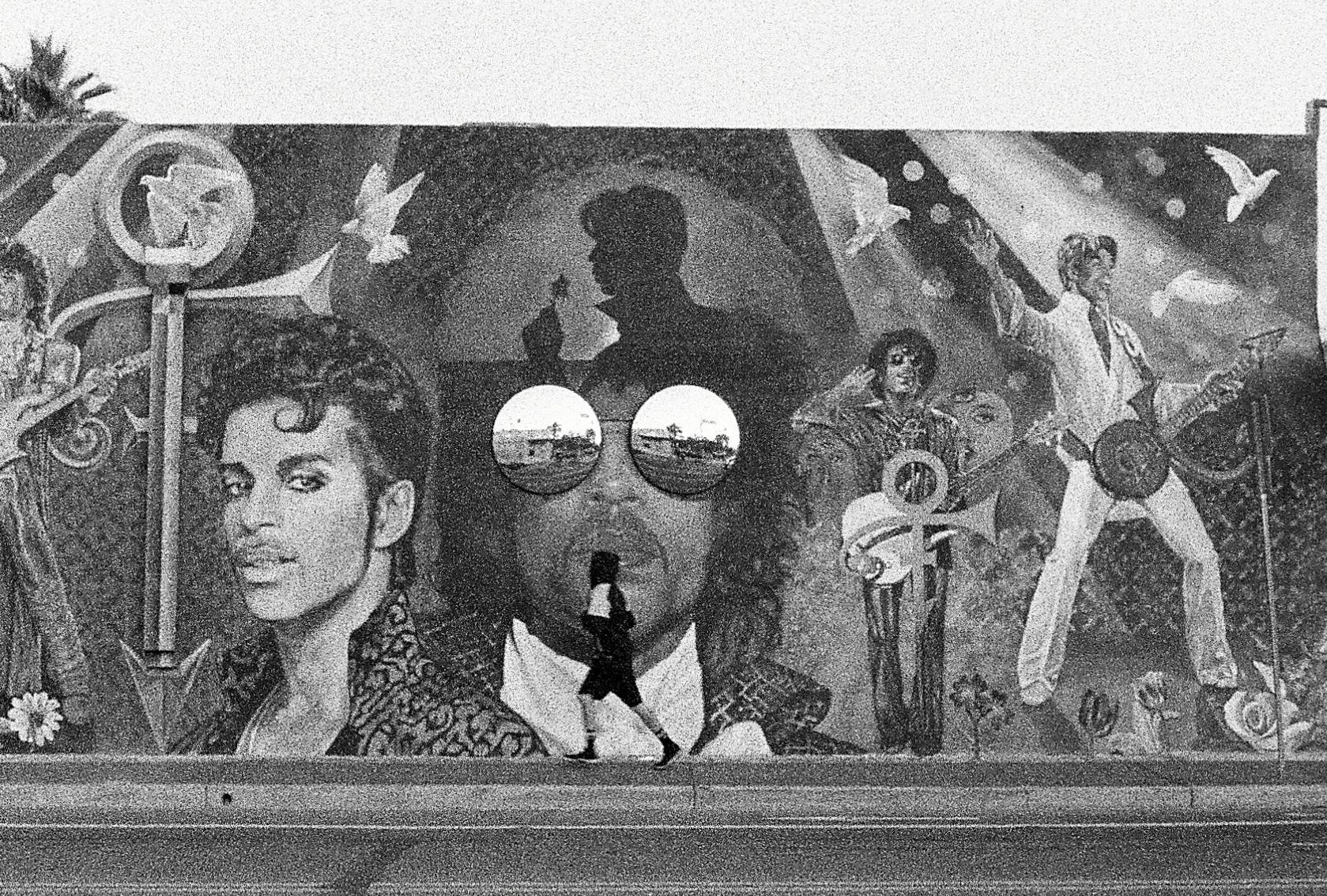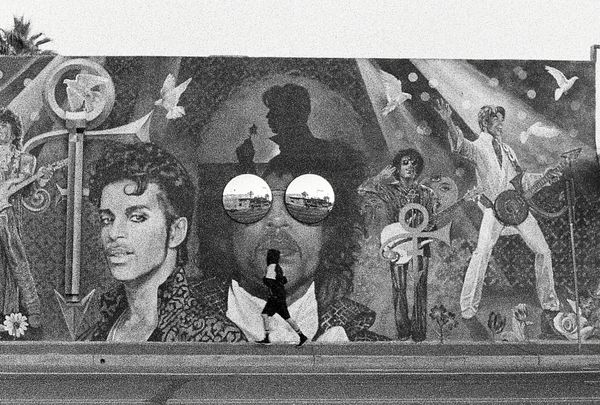 I opened HBO the other day, and The Long Riders was prominently featured. Is HBO getting to know me, or was it just a reasonable AI/algorithm prediction based on my age and viewing history?
The Long Riders, directed by Walter Hill, came out in 1980. I grew up watching The Big Valley, The Rifleman, Gunsmoke...any Western I could find. I was pretty impressed with The Long Riders back in the day. Those long grey jackets (dusters?), the landscapes, and the chaos and the terror of that final bank heist. (I hope that's not a spoiler, but the movie came out in 1980.)
I watched it, and I'm glad I did. But I'm not 10 anymore. I might have to watch it again and take notes. A lot of the dialogue and acting seemed clumsy. I've got no clue how people spoke to one another in that era (shortly after the Civil War), but it seems very much like a Hollywood Western. I'd be interested in reading some contemporary reviews after I post this. I'd also like to get around to watching all of Deadwood. I think their dialogue was Shakespearean.
The movie is fun to watch, though, if you can handle the violence. It's unique in that it got three sets of brothers to play the James Younger Miller gang. The Keaches, the Carradines, and the Quaids. (Wrong, four sets of brothers. The Guests played the Fords.) It was impossible to watch without thinking that it had to have been one of Tarantino's influences. I'd bet $1 he chose David Carradine as Bill because of his roles in The Long Riders and Kung Fu. Edward Bunker, who had a small role in Reservoir Dogs, was in The Long Riders, too. (I had no idea about Edward Bunker's biography.)
Some random notes. Hard to believe that Robert Carradine would go from Bob Younger to Lewis Skolnick in Revenge of the Nerds. Seemed like happier times for Randy Quaid. In some shots, a young Dennis Quaid sure reminded me of Benedict Cumberbatch. It was nice seeing Keith Carradine in it. I think there were times where I've not paid attention to his acting. But then he sneaks up on you as an older Lou Solverson, calmly holding his own against Billy Bob Thornton's Lee Malvo. Keith Carradine's Wikipedia page is good reading. (Is Solverson an homage to Icelandic? Son of the Solver? I'd like to think so.)
I've started watching HBO's Love and Death. I'm really enjoying it. Elizabeth Olsen and Jesse Plemons are turning in great performances. Plemons is another actor who doesn't often get top billing but who always turns in solid performances. I just looked at his credits list. He's been in a lot of movies and series. I didn't realize he was married to Kirsten Dunst. (She was great in Melancholia. A score featuring Tristan and Isolde? Book the tickets! Exhibit 5023 that I overuse parentheticals. It's an addiction.)
I've discussed the idea of moving abroad here a lot. I think it can be done responsibly. I'd want to follow the example of a friend of mine who moved to Cuenca. He's involved in the community, he moved there with the intention of finding community, and he has a podcast focusing on all things creative in Cuenca. I'm not great about remembering to listen to podcasts, but I listened to Episode 29 with Karla Freeman about storytelling. It was really good, and it was cool to see how far the podcast has come.
I was sad to read that a gunman killed some people at a synagogue in Djerba, Tunisia. I went there in about 2013 or so. Beautiful place. Some historians suggest it's the site of Homer's Lotus-Eaters. I'd love to visit again. I'd sample the lotus.
Djerba, whose palm trees and blue seascapes have long drawn tourists and European retirees, is home to more than 1,000 Jews, one of the last significant Jewish communities in the Middle East outside Israel. Local tradition has it that the Jewish settlement there arrived in Roman times, later building a synagogue, El Ghriba — "The Extraordinary" — that is said to house a holy gate brought two millenniums ago from Jerusalem. ~ Vivian Yee in The New York Times.
I'm still tinkering with AI. It's coming for all of us, good or bad. As I'm diving back into the job market, I figured it might be a good idea to get smarter on it. I'm mainly exploring an AI tool that lets users automate AI tasks. I tested one that is designed for creating a conclusion to a blog post. I asked it to write a conclusion for a travel blog post discussing places to see, eat, and drink within one mile of Pike Place Market. I asked for the post's tone to be fun and casual. Here's what it came up with almost instantly.
So, there you have it - the best things to see, eat, and drink at Pike Place Market and its surrounding areas! Whether you're a local looking to explore your city or a traveler passing through, Pike Place Market is a must-visit destination. With its vibrant atmosphere, delicious food, and unique shopping experiences, there's something for everyone. So pack your bags and get ready to immerse yourself in the heart of Seattle!
Pike Place Market is truly a gem of Seattle, and there's no shortage of things to see, eat, and drink within a 1-mile radius. From the iconic fish-throwing to the eclectic mix of vendors, there's always something happening at Pike Place Market. And when you're ready to take a break, the nearby cafes and restaurants offer a variety of delicious options for every taste bud. So come on down to Pike Place Market and see what all the fuss is about!
Seattle is known for its fresh seafood, and Pike Place Market is the perfect place to indulge in some of the best seafood the city has to offer. From the famous salmon to the freshly shucked oysters, the seafood at Pike Place Market is unparalleled. And if you're not a seafood lover, don't worry - there are plenty of other options to choose from. So come hungry and leave satisfied!
Pike Place Market is a hub of activity, with something new and exciting around every corner. From street performers to local artists, there's always something to see and do. And when you're ready to refuel, the market's many cafes and eateries offer a wide range of options to satisfy any craving. So come on down to Pike Place Market and experience the energy and excitement for yourself!
Pike Place Market is more than just a place to shop and eat - it's a cultural hub that showcases the best of Seattle. From the stunning views of the Puget Sound to the iconic Space Needle, the surrounding areas of Pike Place Market offer a glimpse into the city's rich history and vibrant present. So take a stroll through the market and beyond, and discover all that Seattle has to offer.
Pike Place Market is a must-visit destination for anyone traveling to Seattle. Whether you're looking to indulge in some delicious food, shop for unique souvenirs, or simply soak up the local culture, Pike Place Market has something for everyone. So come on down and experience the magic of Pike Place Market - you won't be disappointed!
We use blown away a lot, but I was blown away. I'm also not scared by that example. One take is that people might unwittingly be following AI travel blogs. If the person reading it on a screen enjoys it, I'm not sure of the harm. I think a lot of us who blog like the idea of writing our own thoughts and connecting with others. My guess is that AI is a long way off from Chuck telling me that Extrapolations wasn't working for him, but he was open for convincing. And AI is galaxies away from sending me No Context zines. Or Jason's Cascadia adventures and TB's slices of Irish butter with bread for her neigbors.
I have no idea how teachers and professors are going to contend with this new technology. But they will. The idea that young people want to shut off their brains is akin to get off my lawn. There will be abuses. I know a blog writer who glanced at what someone had penciled in for Scantron #3.
One of the papers I most enjoyed writing in college was for a course called How Things Work. I wrote about how a rifle works. I was in ROTC, and I could hit a target pretty well, but I didn't know how. I'm terrible at physics, terrible at all the sciences, and I liked trying to learn about the actions while avoiding plagiarism. It's not easy to put something into your own words when it exists in way too many firearms manuals.
Tomorrow I'm going to ask the Usable Machines app to explain how a rifle works. There's a good chance that my next post will be about how I've been made redundant. That seems like a central point in the AI debate. Not dissimilar to the green energy debate. Will we lose jobs, or create opportunities for healthier, more sustainable jobs? AI might ruin our dreams of throwing a chair through a window and yelling, "Take this job and shove it..." (That's a reference to the great Phillip Seymour Hoffman in Charlie Wilson's War, not an indicator of my workforce shenanigans.)
I've rambled on long enough. Don't hesitate to leave a note. There are good things about the internet.
Uma Thurman was incredible in Kill Bill. Role of a lifetime.
A final note. I strive to be internet-aware candid here. I've talked about the job search. There's a chance I'll be working for an AI firm. As of this post, I'm not working for anyone. If I do get a job with that firm, a prospect I'm excited about, I'll only post about AI on a Substack account. I love having this blog. Why? It'd be hard to explain to non-bloggers.