Odysseus wouldn't have made it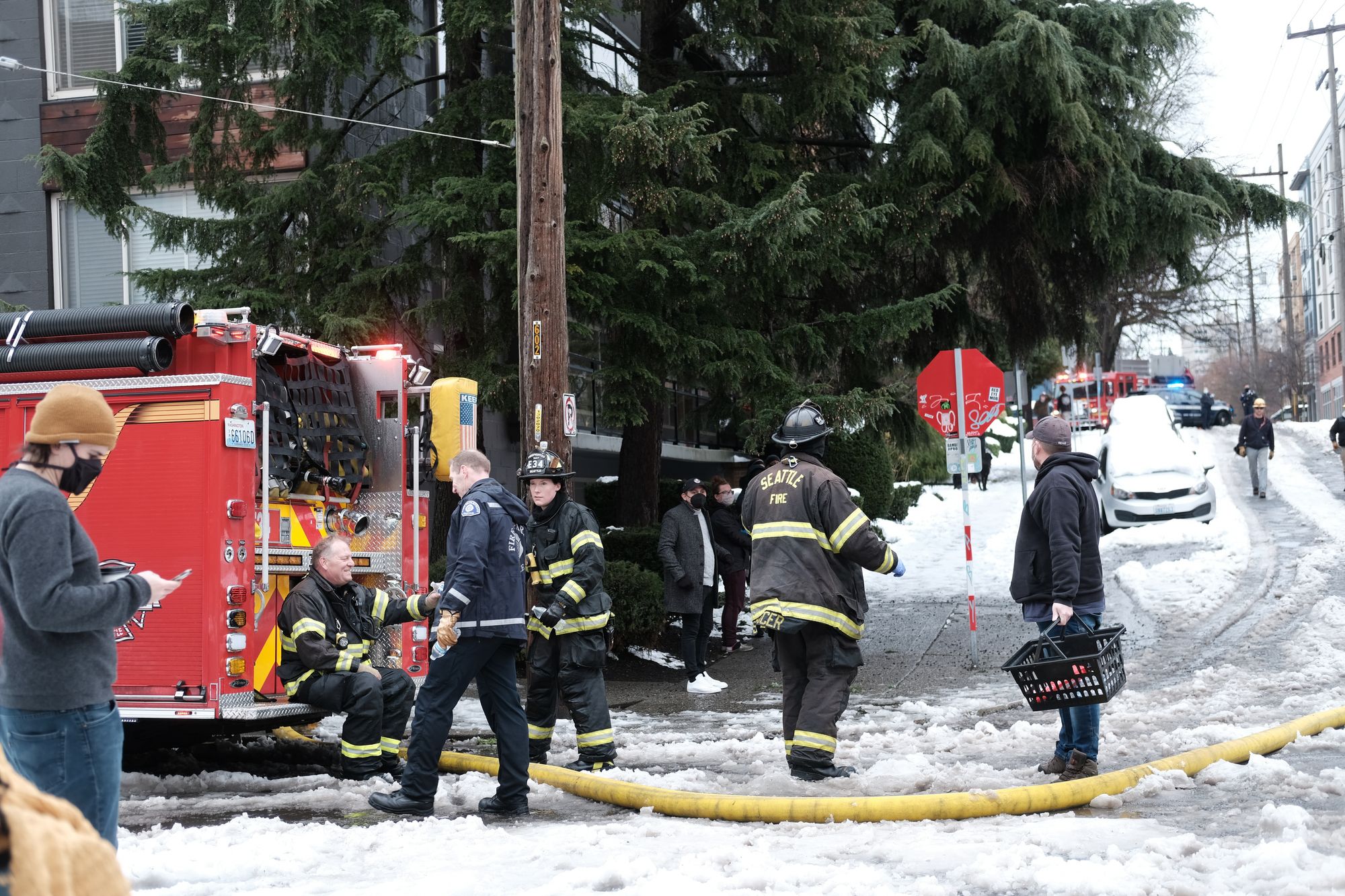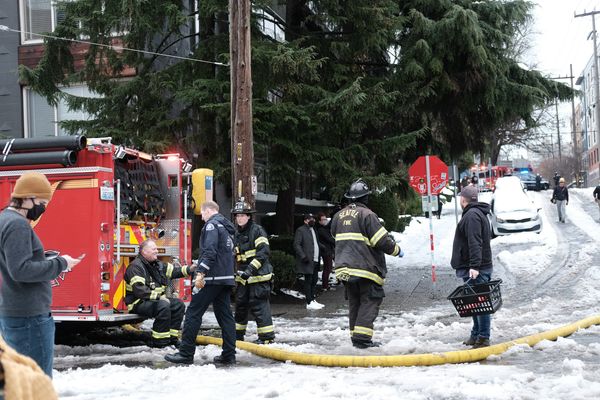 The sirens started early today and they did not let up. I took the eggs out of the fridge to make a late breakfast when I noticed the sirens ramping up. It got to the point that I thought every fire truck and ambulance in the city must be converging on Capitol Hill.
I don't claim to know the difference between fire and police sirens, but whatever the subconscious inputs are, I was thinking first responders, not police. So I went to the Capitol Hill Seattle blog page and sure enough, Justin and crew said it was a full fire response to Boylston and Mercer.
I put the food away and made my way through the slushy mix of wet snow and melting ice to Boylston and Mercer. There were a ton of fire trucks there, but even from a distance you could tell that things were, thankfully, calm. I don't think they were calm 30 minutes before I got there.
I was standing with a group of people (all masked!) as we watched the first responders help someone into an ambulance. A PIO (guessing that's Public Information Officer?) told the crowd that the person would be ok, was stable, and was being taken to the hospital for smoke inhalation. CHS indicated that another person had also been taken to the hospital but was ok. Big relief. Scary day for people, but I think (hope) things turned out relatively ok.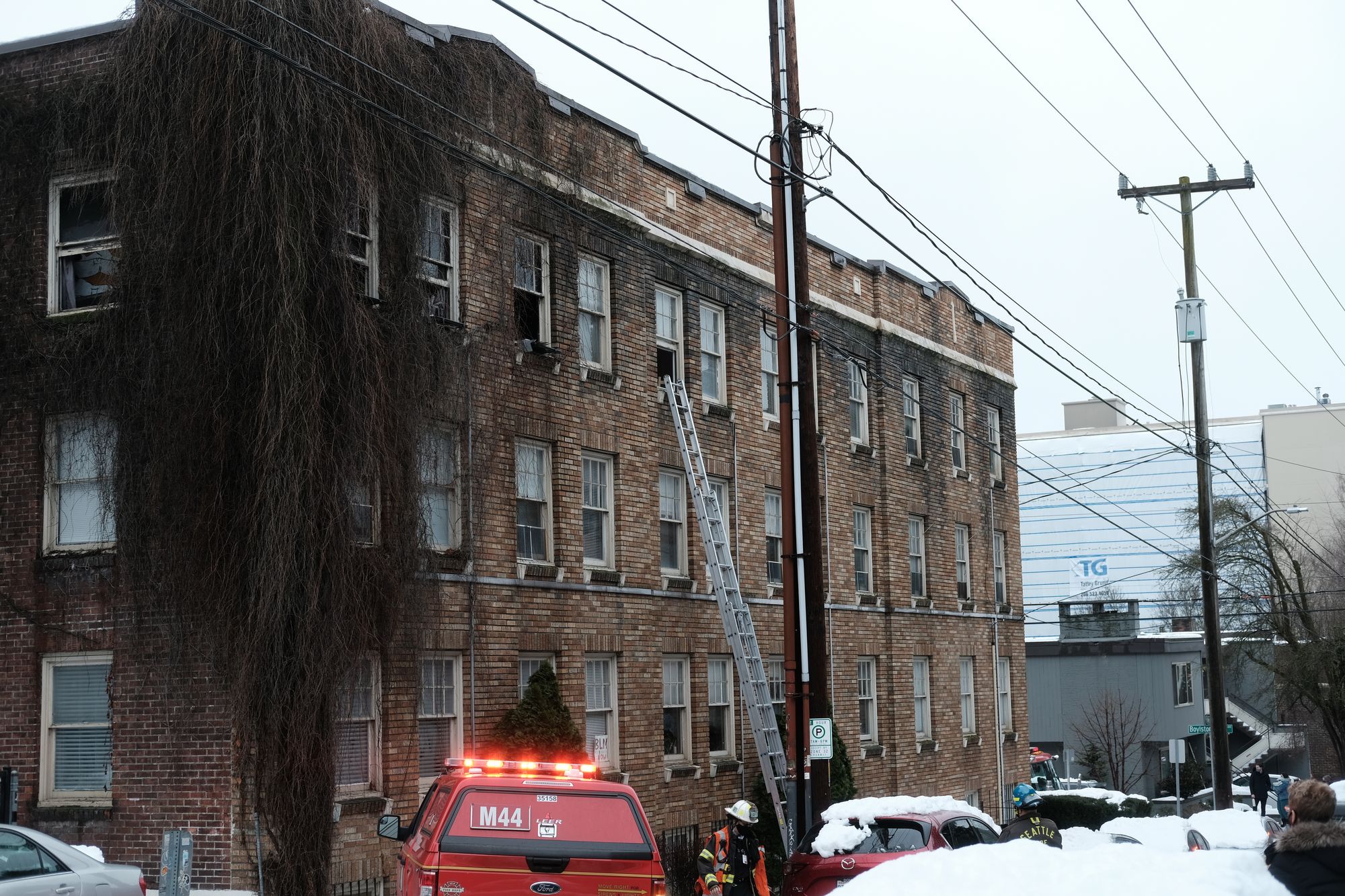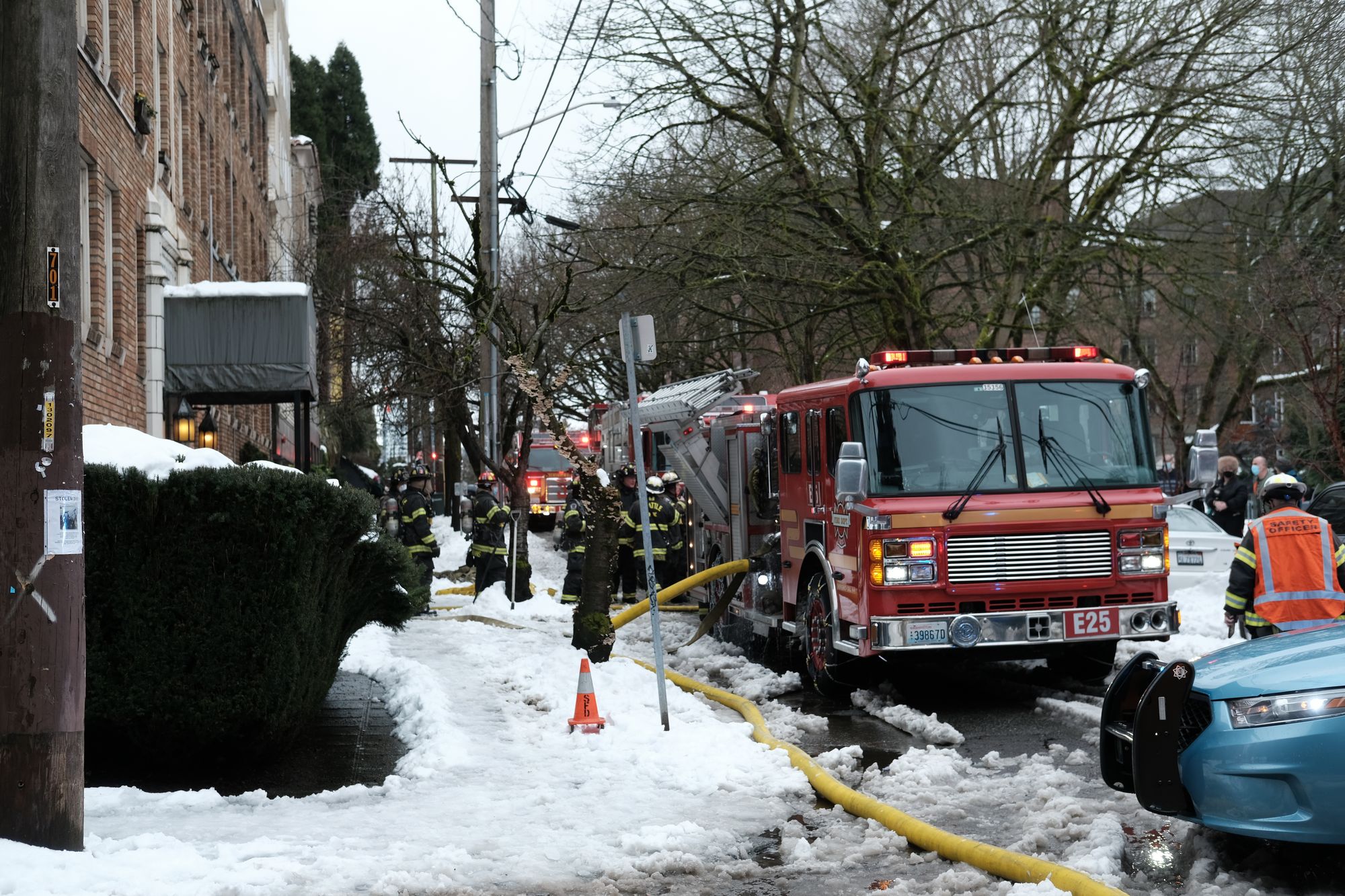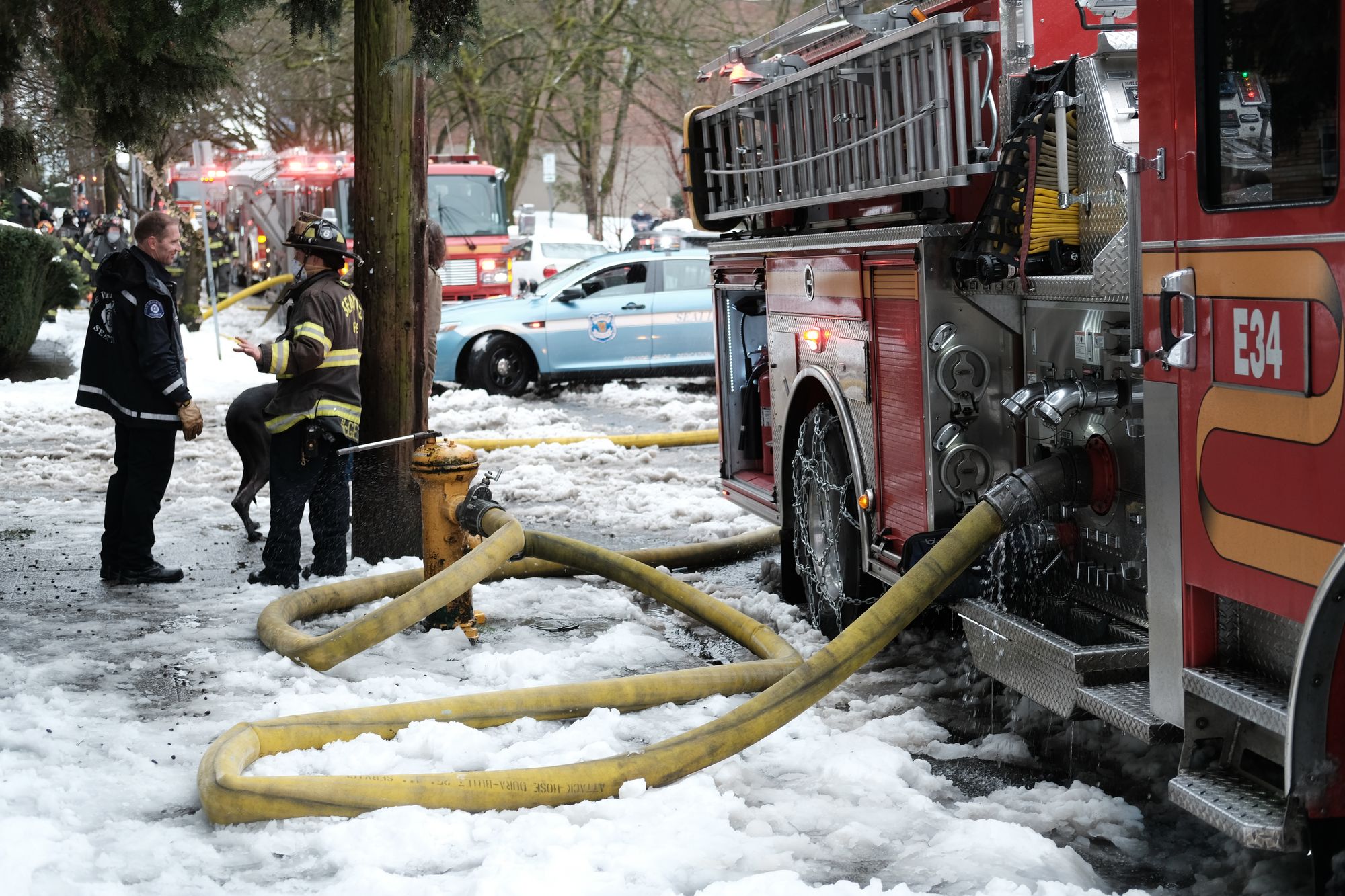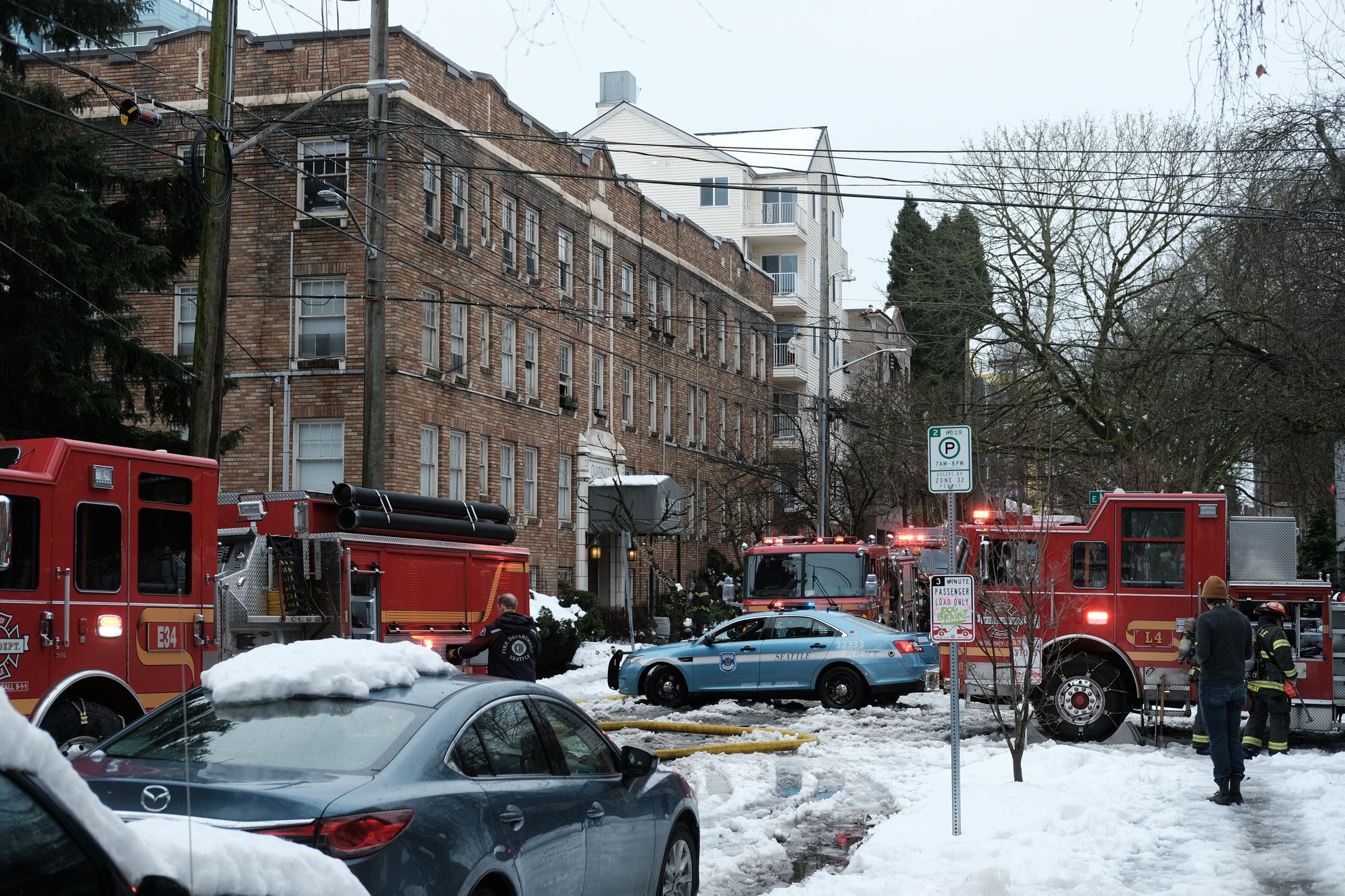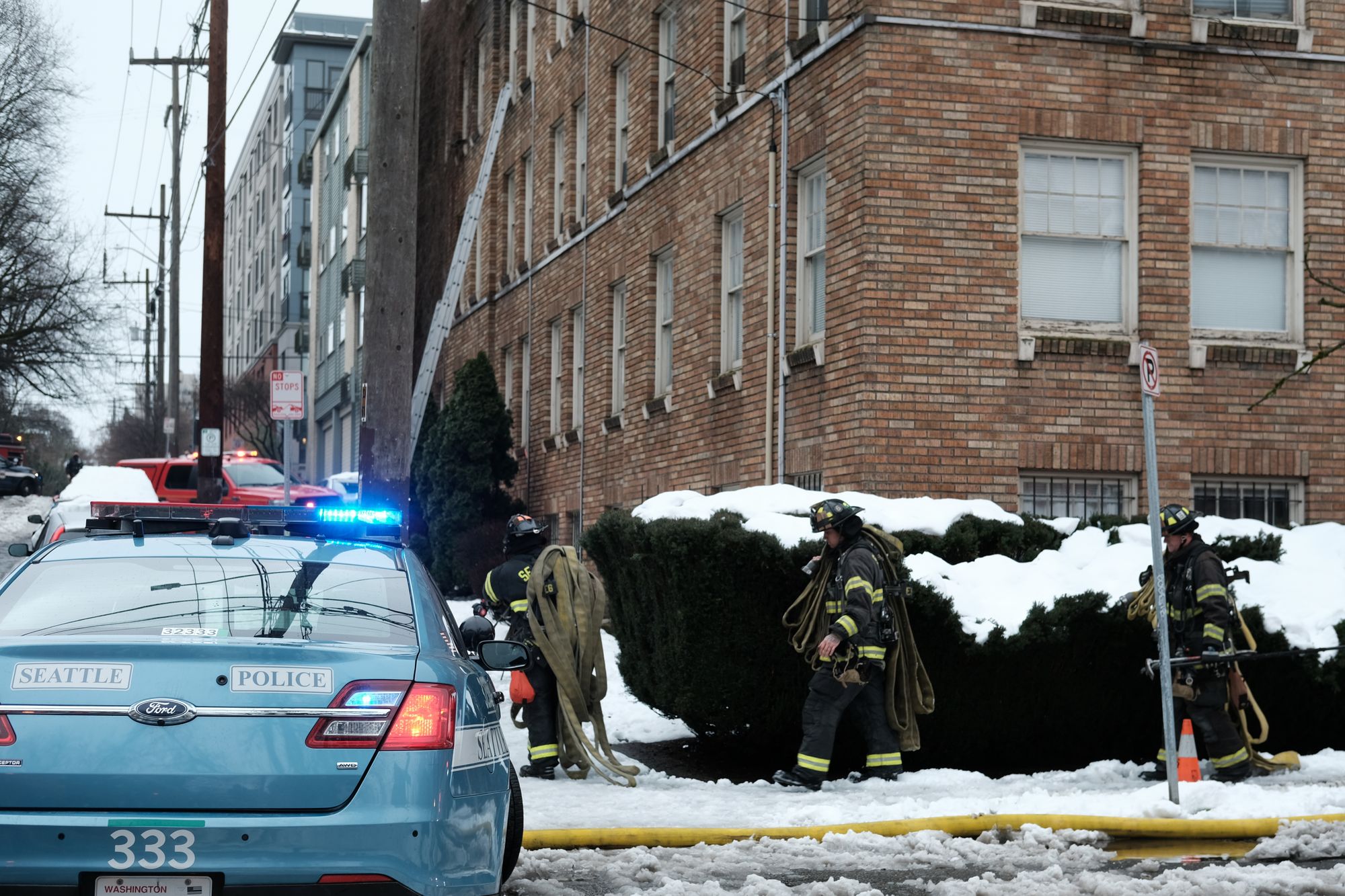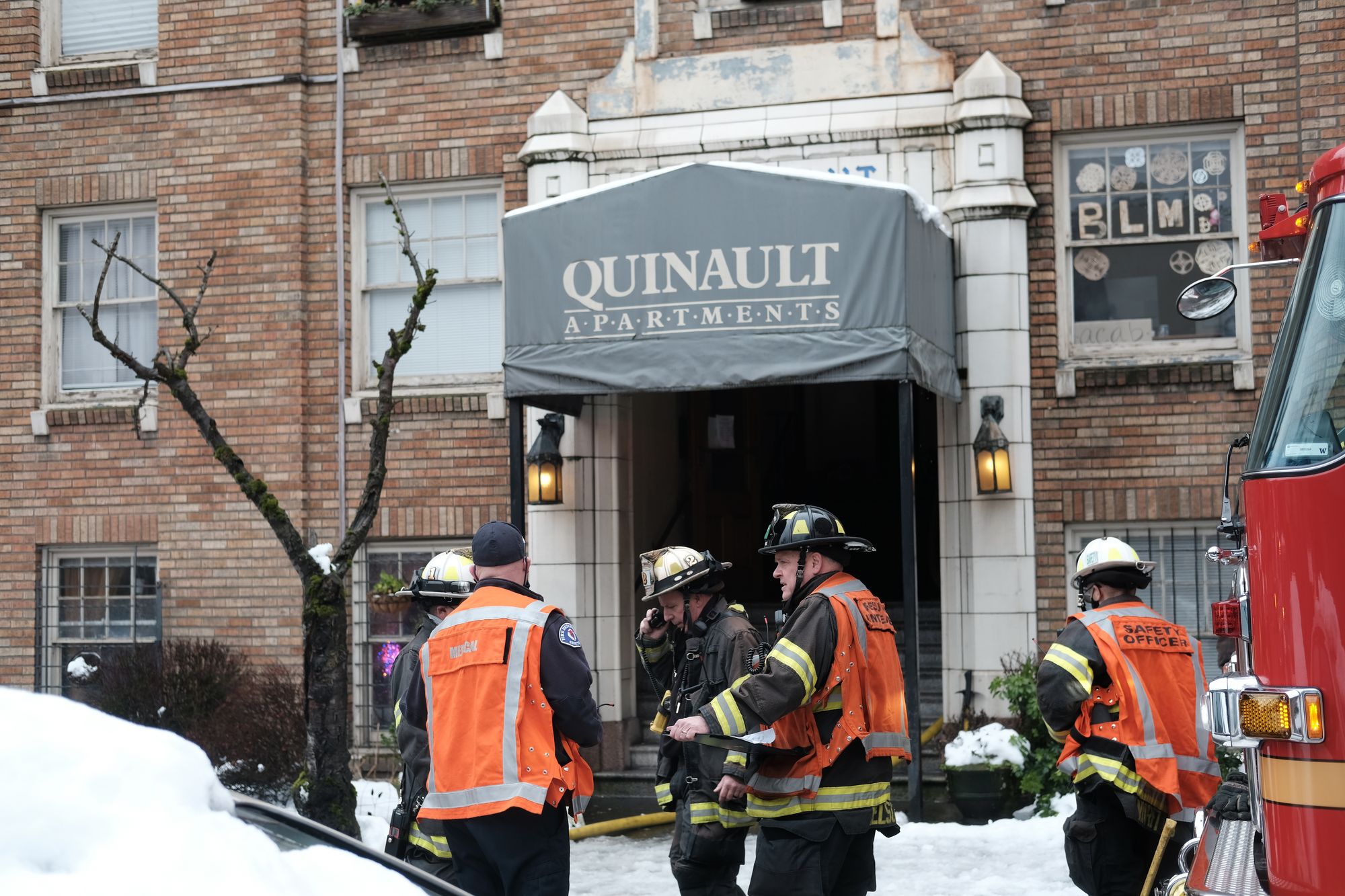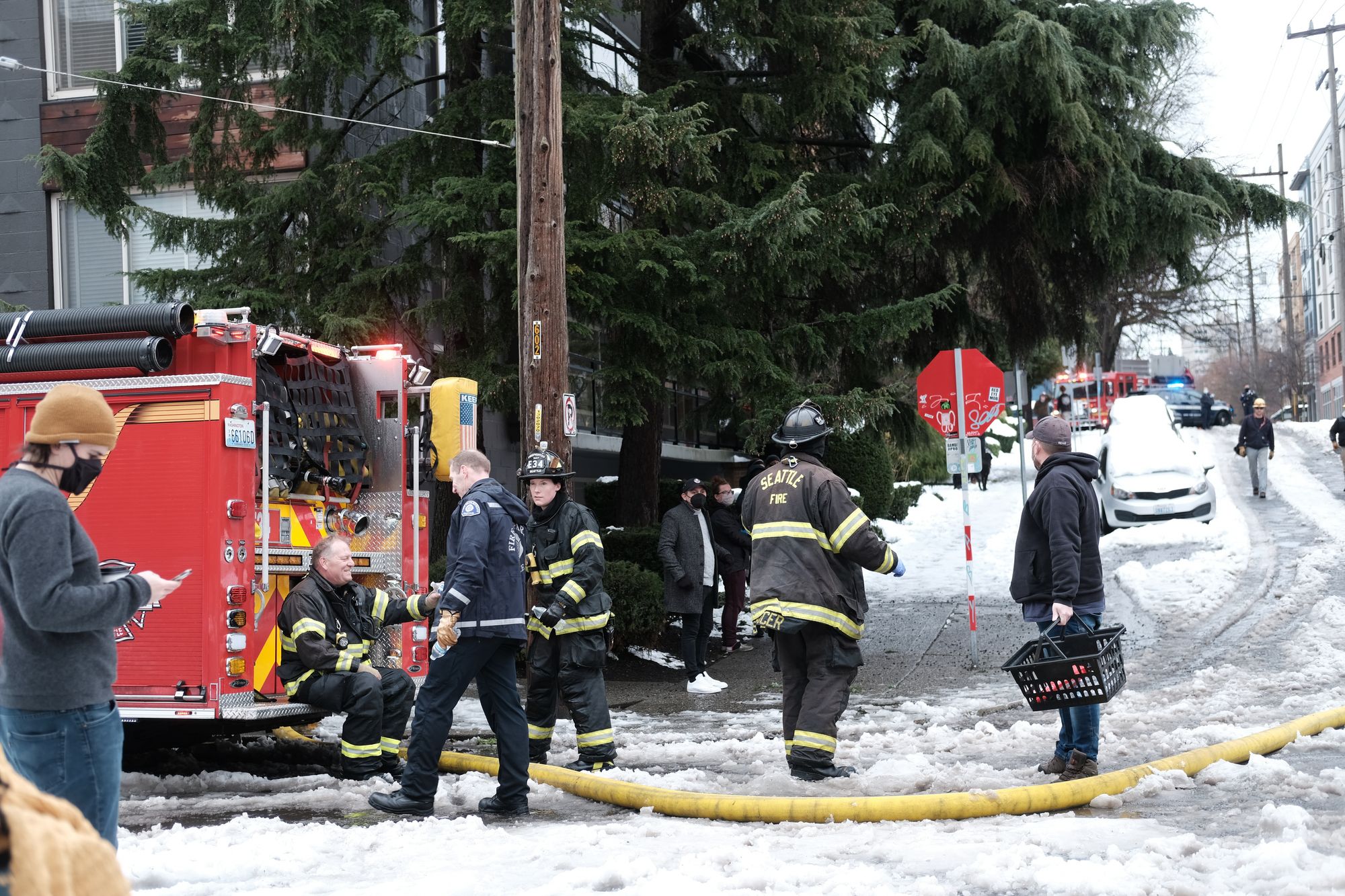 The sirens seemed to continue throughout the day. Maybe I was just more sensitive to them at that point, but I'd be curious to see if this was an exceptionally busy day for Seattle fire and rescue crews.
I'm grateful for the first responders, fire, ambulance, and police. My pandemic state is not exactly firing on all cylinders. If I'd gotten a "Scott, grease fire on Mercer, respond immediately" call today, I probably would have managed a sock on one foot, a shoe on the other foot, and then I would have called back - "What should I do with these eggs? And why am I wearing a flip-flop?"
Warning - I'm taking a late night cynical segue here. Defund the Police may have been a bad choice of wording, but the ideas aren't bad, and for the most part they're not aimed at firing the police. Sure, there are people who want to get rid of police entirely. I think most of us see that phrase as a call for de-escalation training, increasing social worker/police partnership, looking at alternatives to police-heavy responses, de-militarizing the police, etc. All of which is irrelevant. Regardless of the phrasing, the Right is in a weird, inconsistent loop. More police, heavier weapons, if only they'd complied, the police state is too powerful, they're coming for your weapons. That last phrase - they're coming for your weapons - is similar to Netanyahu's 30 year run of saying that Iran is one year away from having apocalyptic nukes. It's a Friedman Unit.
I may not get to sleep tonight. About an hour ago three young men got dropped off with what looked like a 12-er of PBR. Respectable choice. They spent 30 minutes philosophosizing in the street. Have you got any friends who emulate those old school pastors, the ones who repeat a phrase 4 times, add in something different, and then repeat that phrase another 4 times? One of the guys was that pastor. He wouldn't shut up or let anyone else speak. They went home, but I think they chucked one of their crumpled up cans under a tree shedding melting ice. Thunk. Thunk. Thunk. You know the sound - it's the dripping shower that makes you crawl out of bed, the buzzing mosquito that has you going full on pillow katana samurai at 4am.