On the Streets: Snow day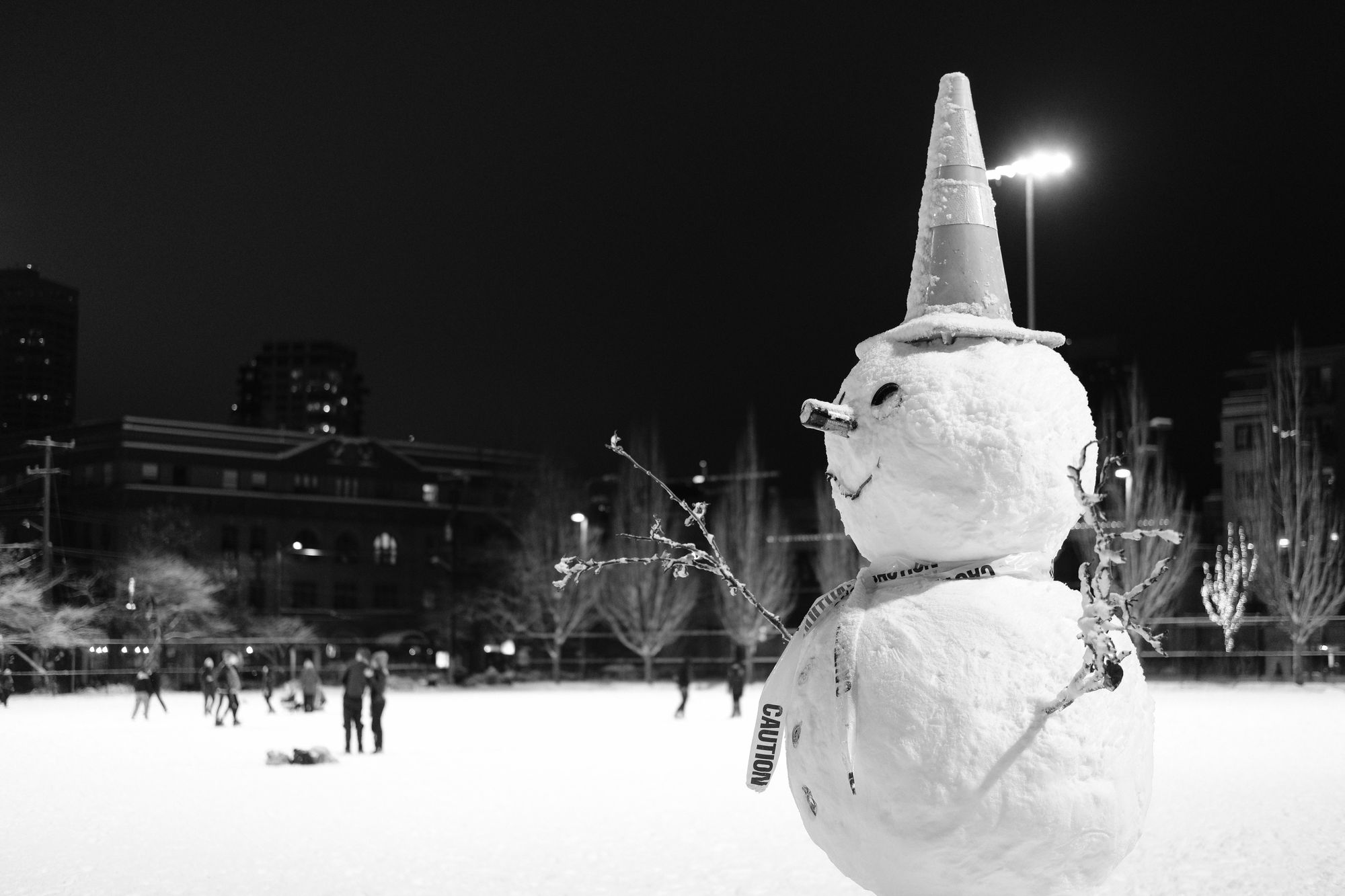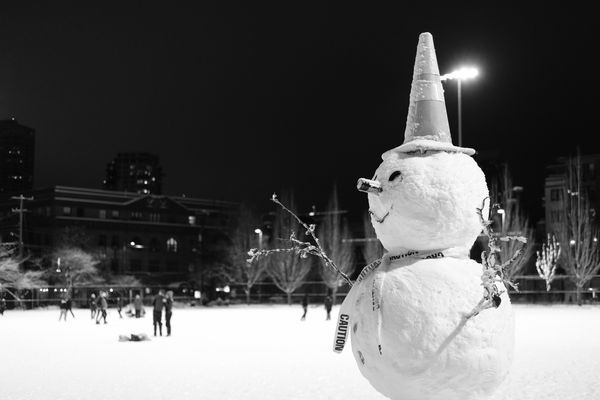 Seattle got a snow day. It was met with unbridled joy. with the usual exceptions. (Sorry, bus drivers. I saw some clips of the spin outs.) The kids in my neighborhood are making use of every moment. I can hear them laughing outside my window. I saw lots of dads/uncles/guardians/whatever scoring some cool points by making little snow jumps. A few of them even put themselves in harm's way, on their backs between jump and landing. I wouldn't have scored cool points. I muttered, "That's a bad idea."
I didn't check the final snow figures, but for Seattle, it was respectable, and it's been a long time since I heard carefree laughter.