Shoulda been a tweet: Some wild ass times
Somewhere, the scientist working on the simulation governing our world tired of the project and moved onto something else. One of his twisted colleagues found it sitting on the hard drive and is seeing how much mayhem he can cause.
Before I continue, I want to point out that I hope everyone who battles with COVID recovers fully and quickly. I hope Donald Trump walks out of the hospital tomorrow fully recovered (with a renewed, humbled commitment to the health and well-being of Americans who don't have 10 doctors watching over them 24/7).
But given Trump's current health status and his schedule over the past week or so, this could get even wilder. It's possible that an infected Trump exposed Pence, Biden, and others to the virus. It's a deadly virus. Just about any scenario you can imagine is possible right now.
Harris - Pence election? Pelosi as interim president? All possible. And very unlikely. I wonder if both campaigns are vetting backup VP options. Seems like the prudent thing to do.
This image by Jabin Botsford in The Washington Post (I saw it in a CNN article) will almost certainly feature prominently in future looks at the wild year of 2020. I recommend reading The Washington Post article.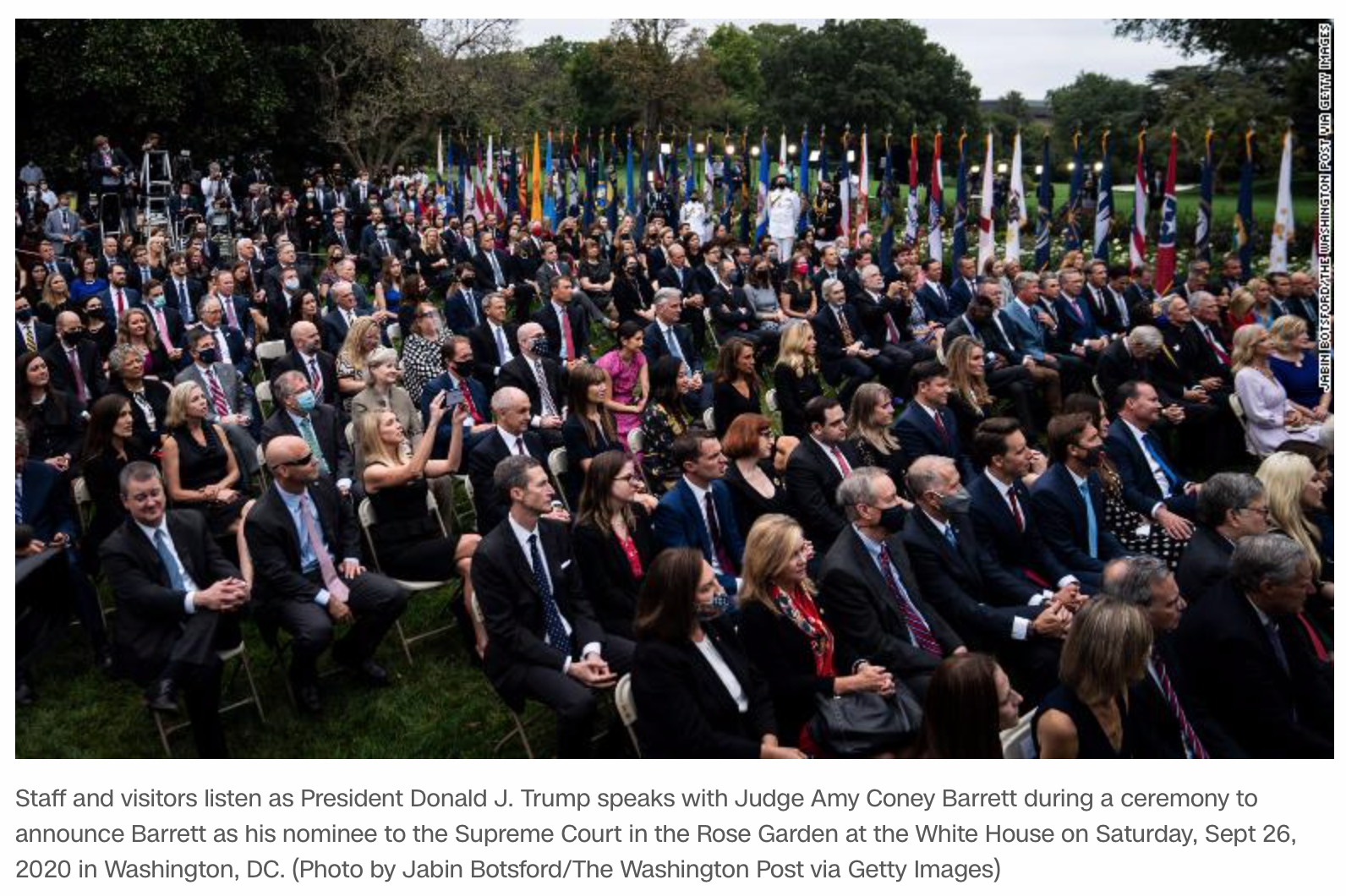 I sure hope Trump got tested the day of the debate. Wildly irresponsible if he didn't.
In today's online world it's worth emphasizing things. I hope Trump recovers quickly and is able to contend with Biden. I hope Biden then beats Trump in a landslide.