Stasis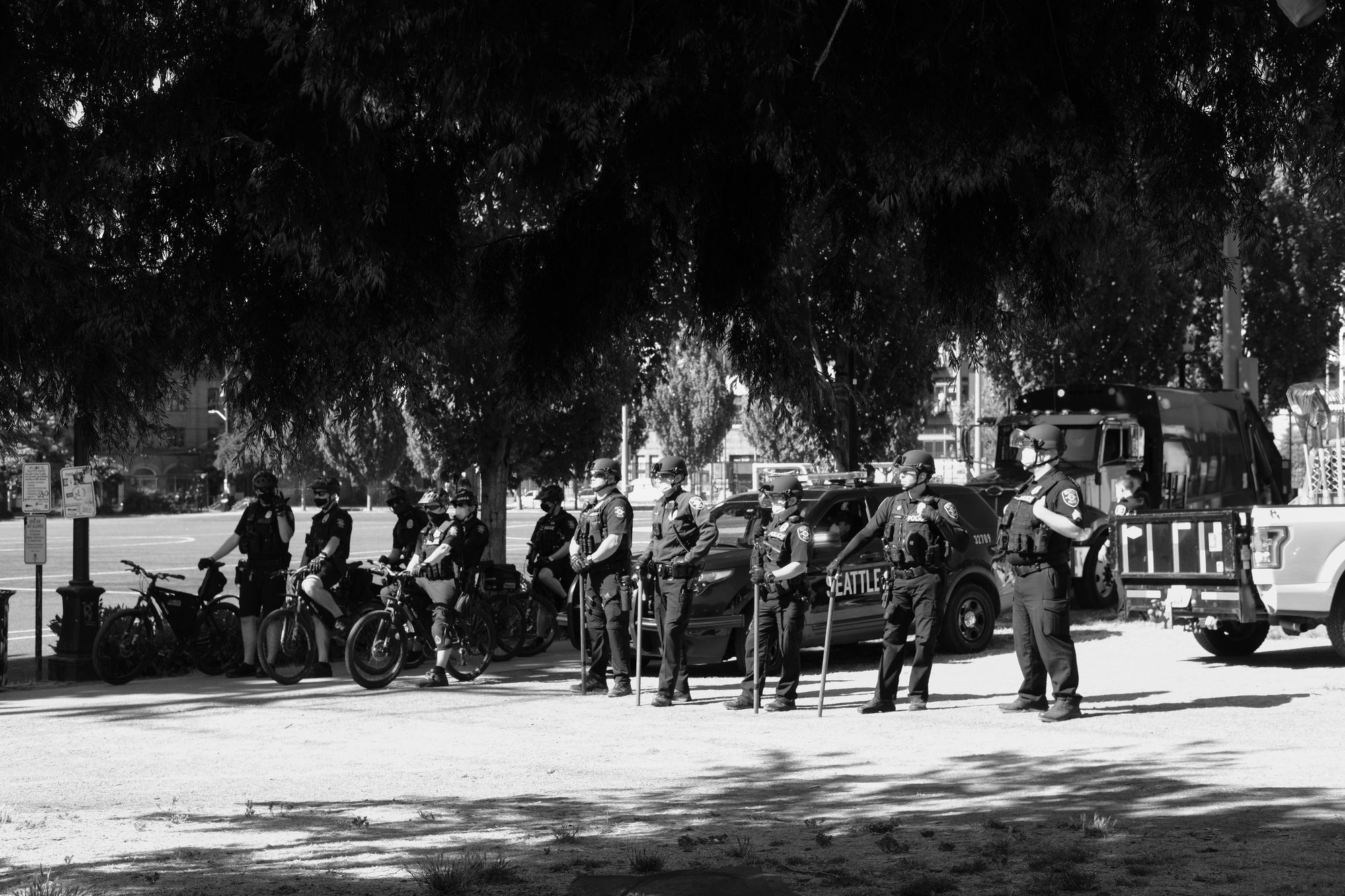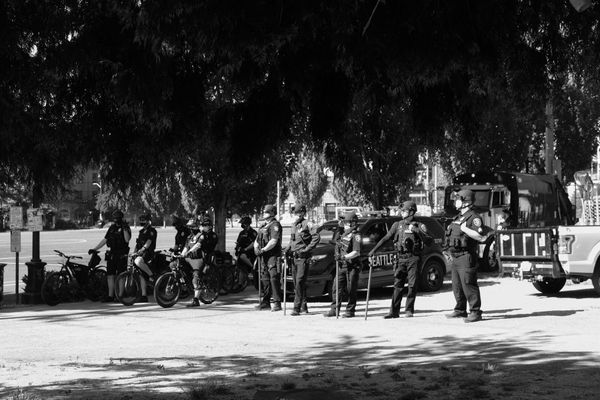 Went for a morning walk. No destination in mind, but every few minutes the internal voice would say, "egg sandwich." Heard.
It was beautiful out. Not too hot. The pandemic seemed momentarily and blissfully far away, relatively speaking. You can never get too far from it, though. When I and another walker would see one another from a distance, it was mask up time.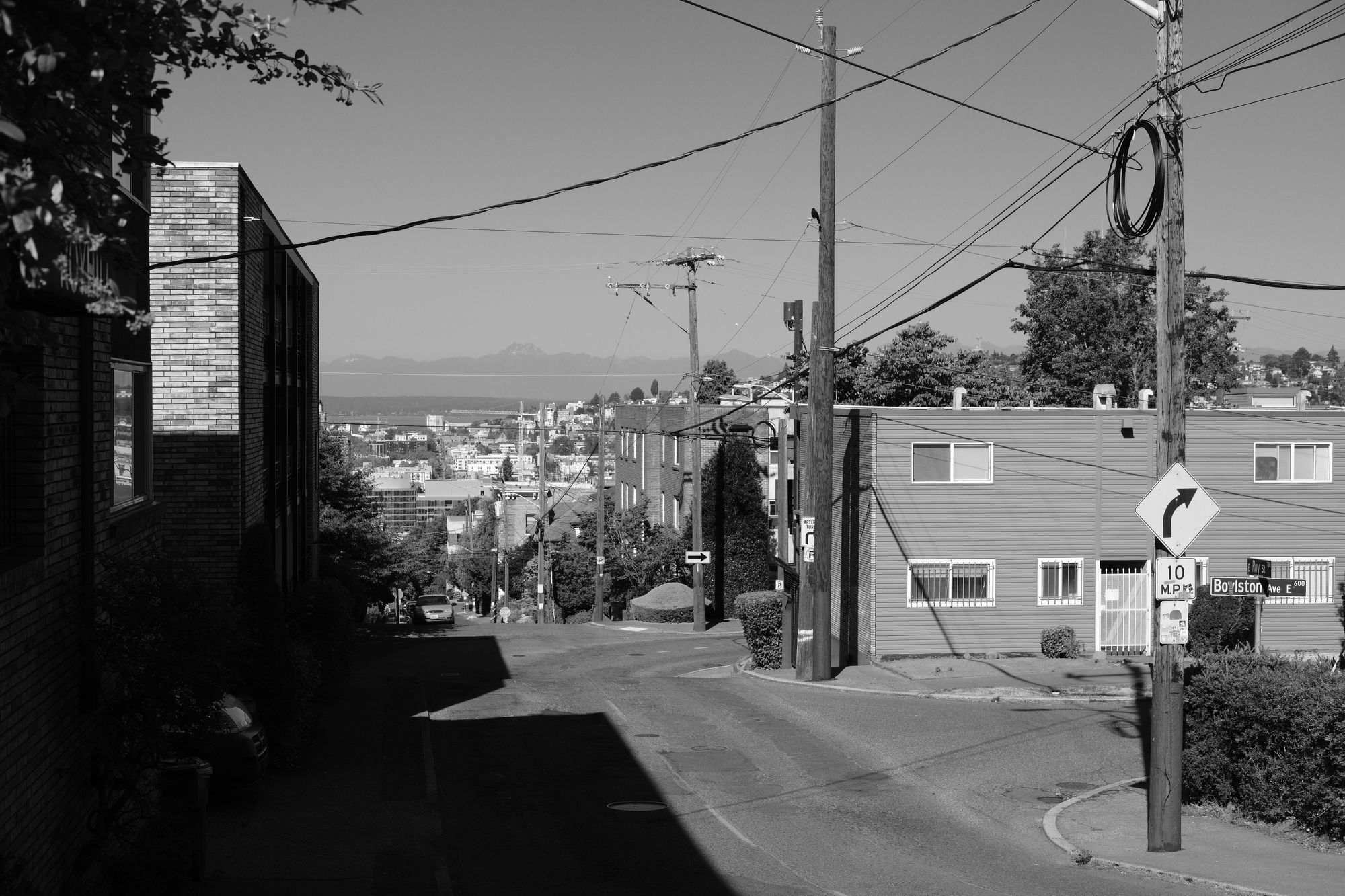 Roy Street is one of my favorite streets in the world. Joe Bar is pretty much a perfect coffee shop, and I regret not making a point of going there more after moving a few blocks further south. Not that we're doing much going places these days. (If you stumble on this blog and think you might one day visit Seattle, I recommend taking a good chunk of a day just to wander around Capitol Hill. If you do, add Roy Street to the itinerary. You can't see it well in this photo, but Roy Street offers views stretching from the Hill to the peninsula.)
I was going to get a sandwich at B Side but figured Café Argento could use the money more. Argento is near the Pike Pine corridor of Capitol Hill, which has been a little unpredictable. I cut through Cal Anderson Park near the basketball courts. I was surprised it was so empty but didn't think much of it.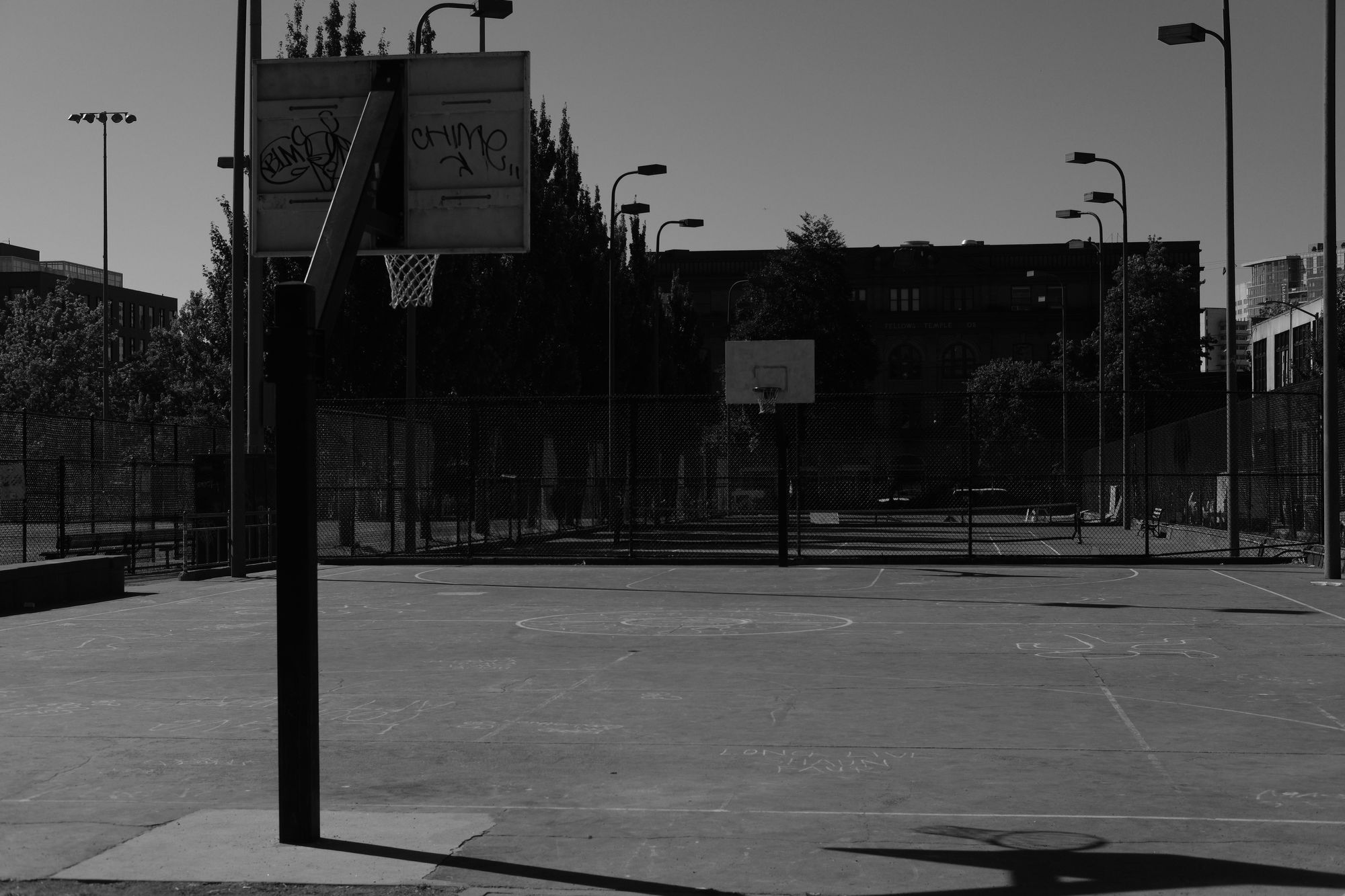 As I got closer to 11th the reason for the emptiness became clear - the Seattle Police Department did a sweep, closing the park and kicking out anyone sleeping there.
A group of protesters, which included the recently evicted, faced off against baton wielding police in riot gear.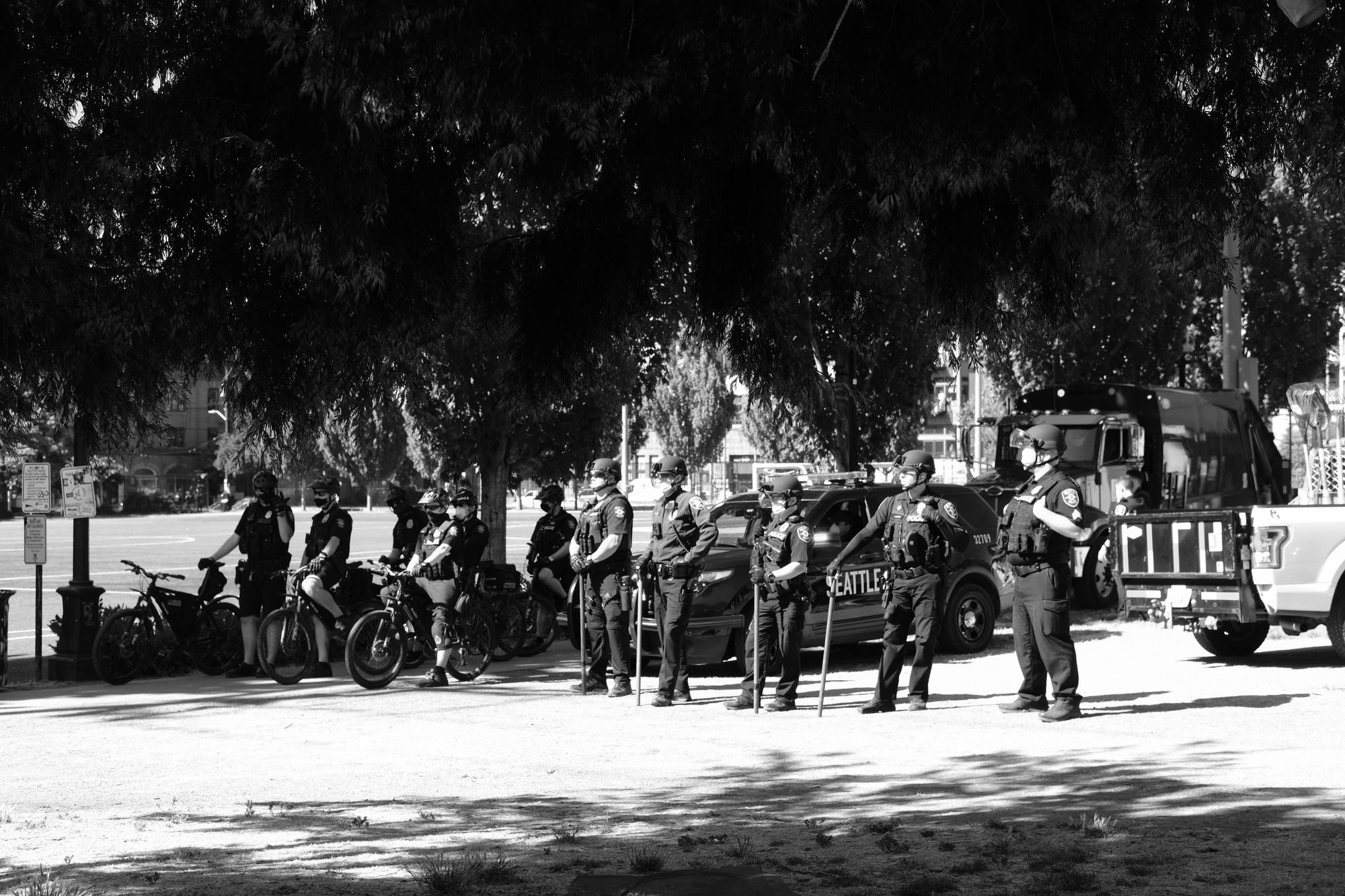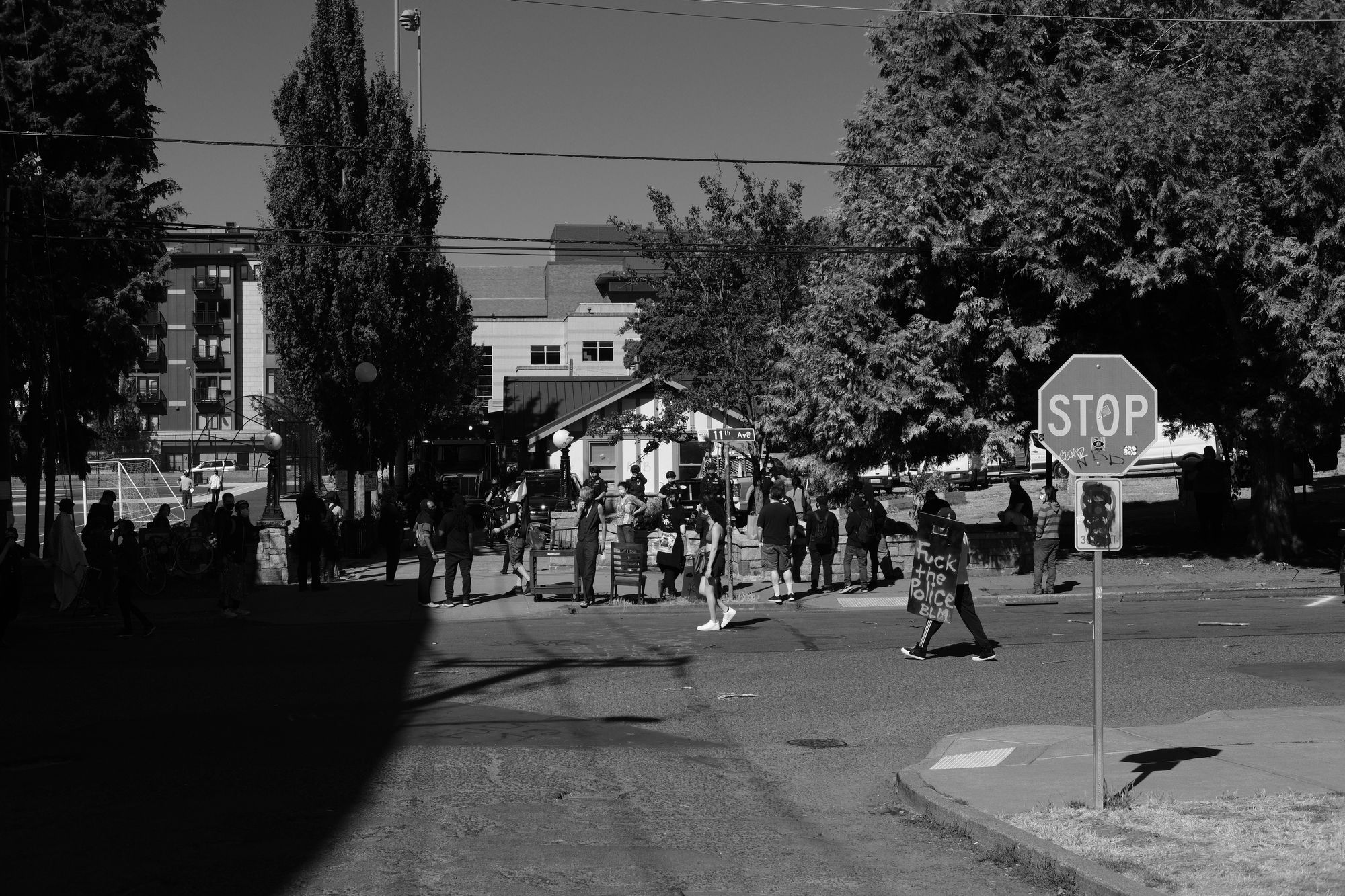 Tension, anger, fear. We're zip-tied to the pommel of a shrieking horse on a nightmare carousel. The scene was short on empathy and leadership. A person with a loudspeaker was criticizing the residents living in the buildings surrounding the park. The police I heard engaging with people had dropped the veneer of calm discourse, opting instead for snark and obvious sarcasm. The homeless people were scared, worried about their belongings and the night ahead. Local businesses wondered if they'd be closing early.
I'm not an expert on homelessness. I don't know shit about effective policies to address it. But the sweeps seem cruel rather than productive and compassionate. Come on Mayor Durkan, figure this out. That's why you ran, right? The people in those tents are your constituents, too. Yes, that's easy to say from a quarantined laptop.
I saw a few journalists and photojournalists. One was walking around with a shotgun mic. They may have also been using their phone for stills and video, but the emphasis seemed to be on the audio. It made me wonder if journalists, recognizing the sensitivity around imagery, are making more use of audio. As a biased audiophile, I think it's a good idea. (I should listen to more podcasts. Anyone else feeling bombarded by visuals?)
I stood next to a reporter who had a spiral notebook and pen. Tactile, old school. I love seeing that. I thought it might have been Heidi Groover, an incredible local writer/journalist. Hard to tell in COVID-era. When I got home I checked Groover's twitter feed. She was there, so I bet it was her. I just went back to her Twitter feed to get the link and saw that she retweeted something from Omari Salisbury, another great local reporter.