The Guild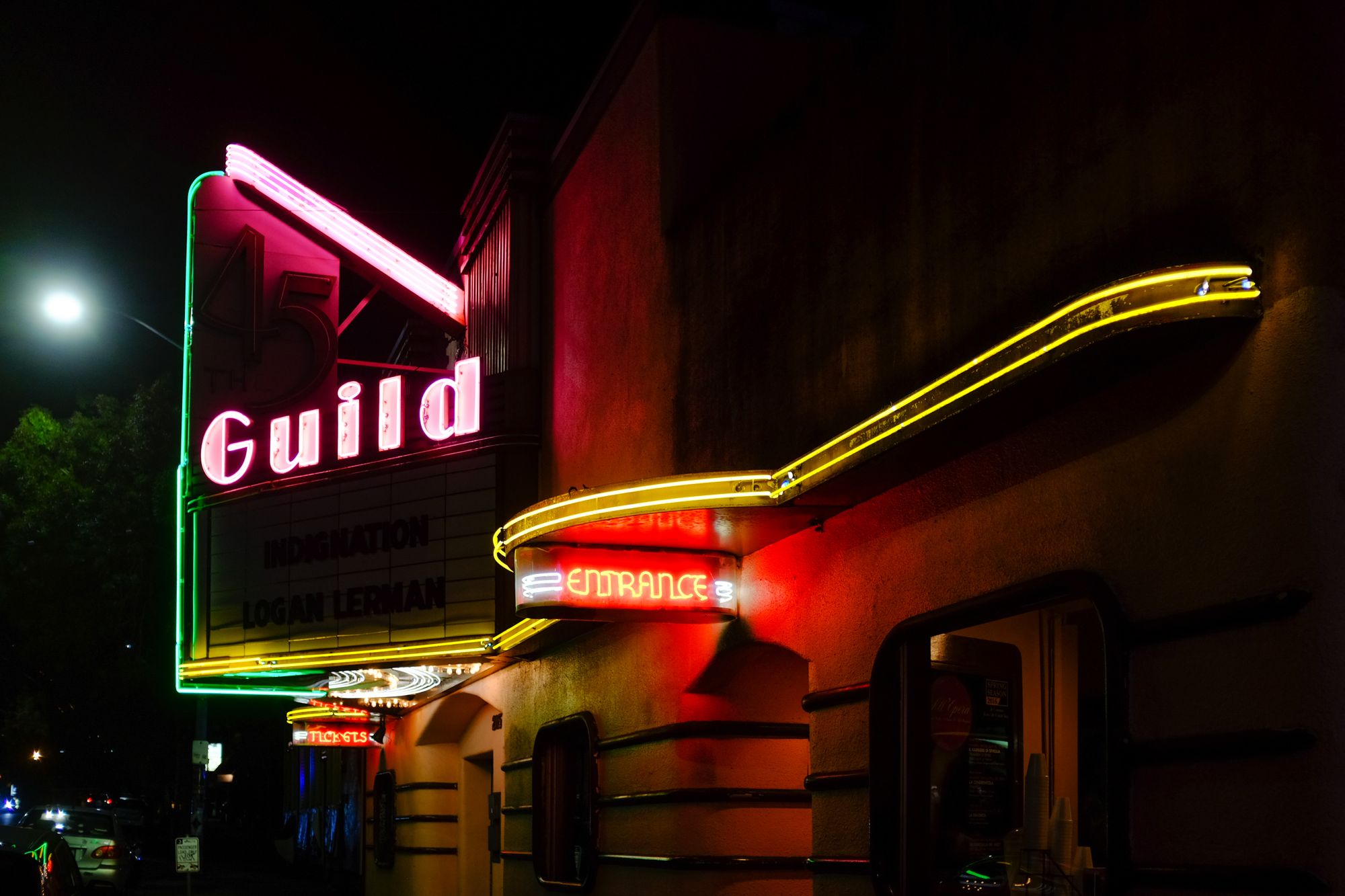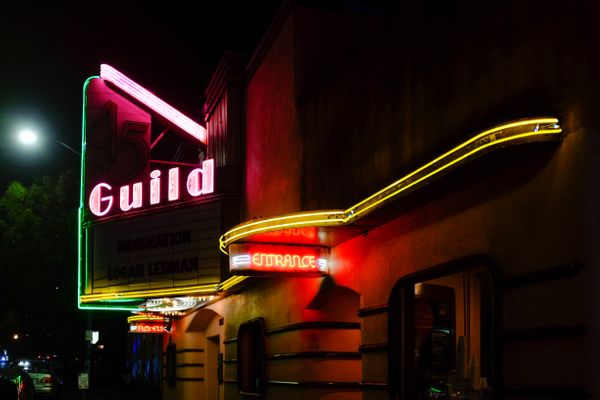 I have a lot of Seattle I should have regrets. It's a flaw, I admit. I too often fall on the thinking about doing something vs. the actually doing it side of things. One of those regrets is not having seen a movie at The Guild theater when I had a chance. Was it theater or theaters? I vaguely recall there being a Guild I and a Guild II.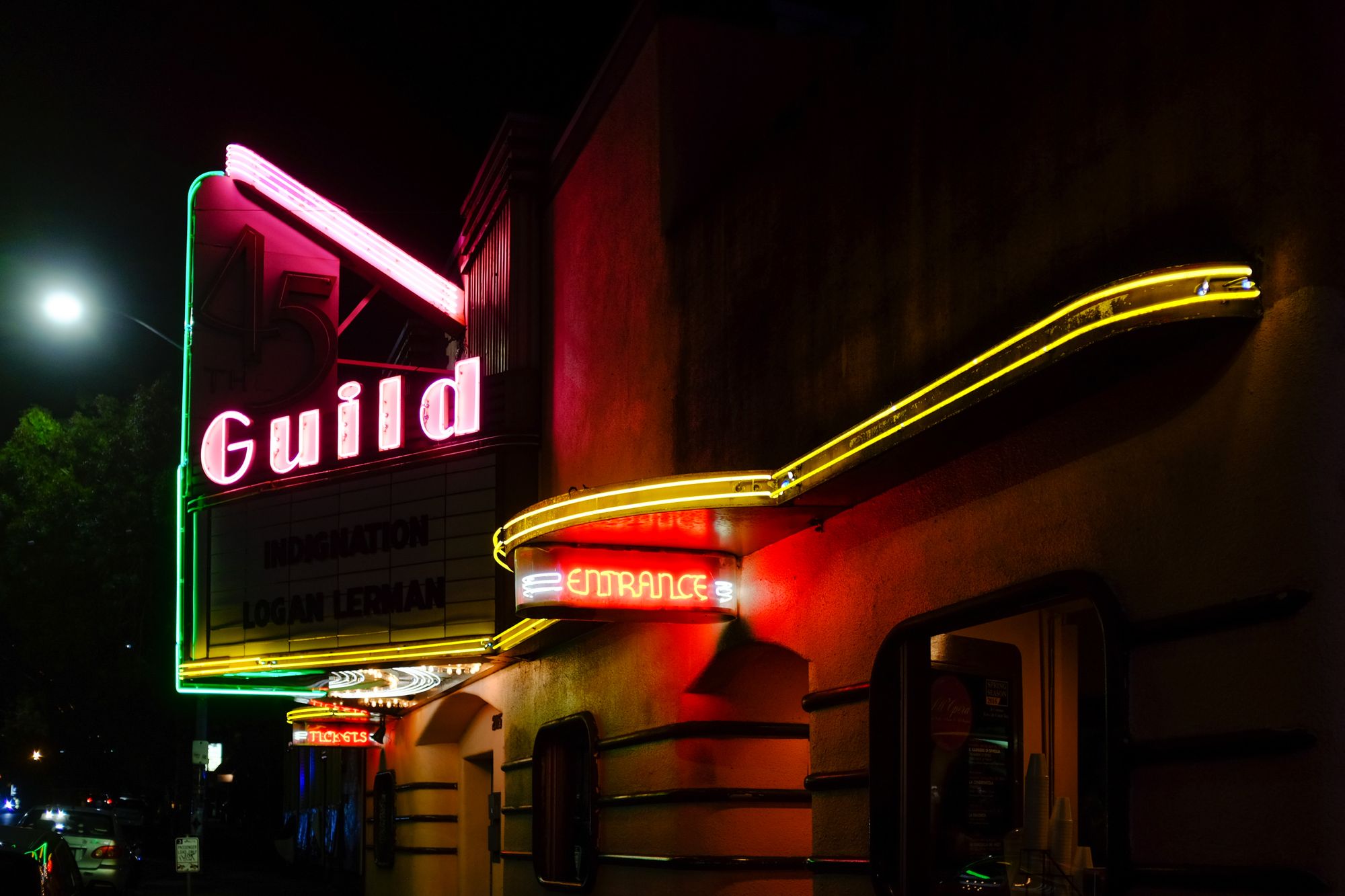 When I moved to Seattle, I lived in Fremont for a while. Great neighborhood. If you visit Seattle and have the time, I can recommend a day or two walking around Fremont and Wallingford. If it's post-pandemic, grab a beer and some food at the Pacific Inn Pub. You might have seen the place on Anthony Bourdain's show.
The Pacific Inn was a good introduction to Seattle. Nate, Tfari, and Valerie are Pacific Northwesterners through and through, and I loved listening to them talk to their regulars and new customers. I'd often sit next to Dennis after he'd finished a long day at Honeyhole, a fantastic sandwich shop on Capitol Hill.
I think they were all a little annoyed that the neighborhood was fast becoming a tech enclave. No, they didn't dislike the younger folks. It was more nostalgia, an awareness that time moves on. If any mid-20s tech workers stumble on my blog, please don't feel slighted. If/when you live in a neighborhood long enough, you'll have your moment of recognizing fewer regulars and not picking up on the pop culture references. It's the way of things, and not to be feared.
Hmm, I started off talking about the Guild. A beautiful theater up the street in Wallingford. I walked by there all the time intending to see a movie. I never did. There's one movie in particular I regret not seeing there - Captain Fantastic*. I've never seen it, even though much of it was filmed in Washington. When I finally do get around to it, I'm worried I'll focus more on the hikes I haven't done here than the story.
Mid-20s tech worker, if you're still reading, I have some unsolicited advice. Err on the side of go do vs. thinking about doing.
A friend of mine (we've never actually met) writes a wonderful blog at Darts and Letters. One of his recent posts prompted me to write this about the Guild. He and his boys were exploring Wallingford, and he commented on the neglected Guild. It all seemed to tie together nicely. Jason writes beautifully about the Pacific Northwest, and his adventures with his boys remind me of Captain Fantastic. I need to watch that movie.
Speaking of Washington and its history...as I was writing this I took a break and re-read the history of the Tokeland Hotel. I briefly considered trying to stay there before moving, but it looks like it's closed because of COVID restrictions. Another time. The hotel's website and a corresponding Wikipedia entry are worth a read. Native Americans, gold, entrepreneurs, lumber barons.
*Memory can be a funny thing. Captain Fantastic was playing at that time, and I remember seeing it on a marquee. My writer's memory might be romanticizing the notion that it was at the Guild, but I'd wager $1 my memory is right.