Barça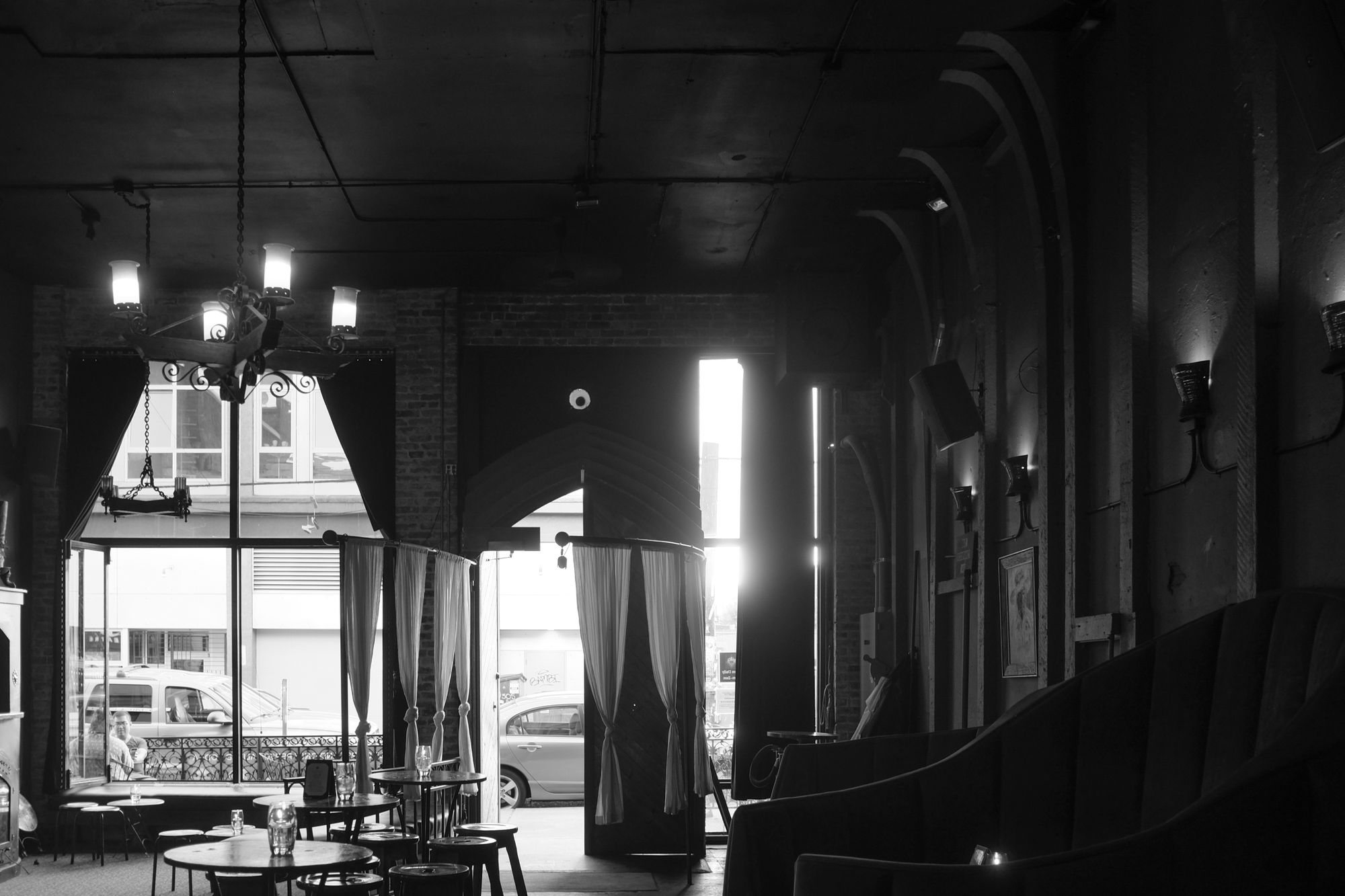 I moved to Seattle in August 2016. The first Seattle photo* I have in my Lightroom catalog is inside Capitol Hill's Barça. I read recently in the Capitol Hill Seattle Blog that Barça won't be re-opening. I was sad to read that, but it's understandable, and they had a good run.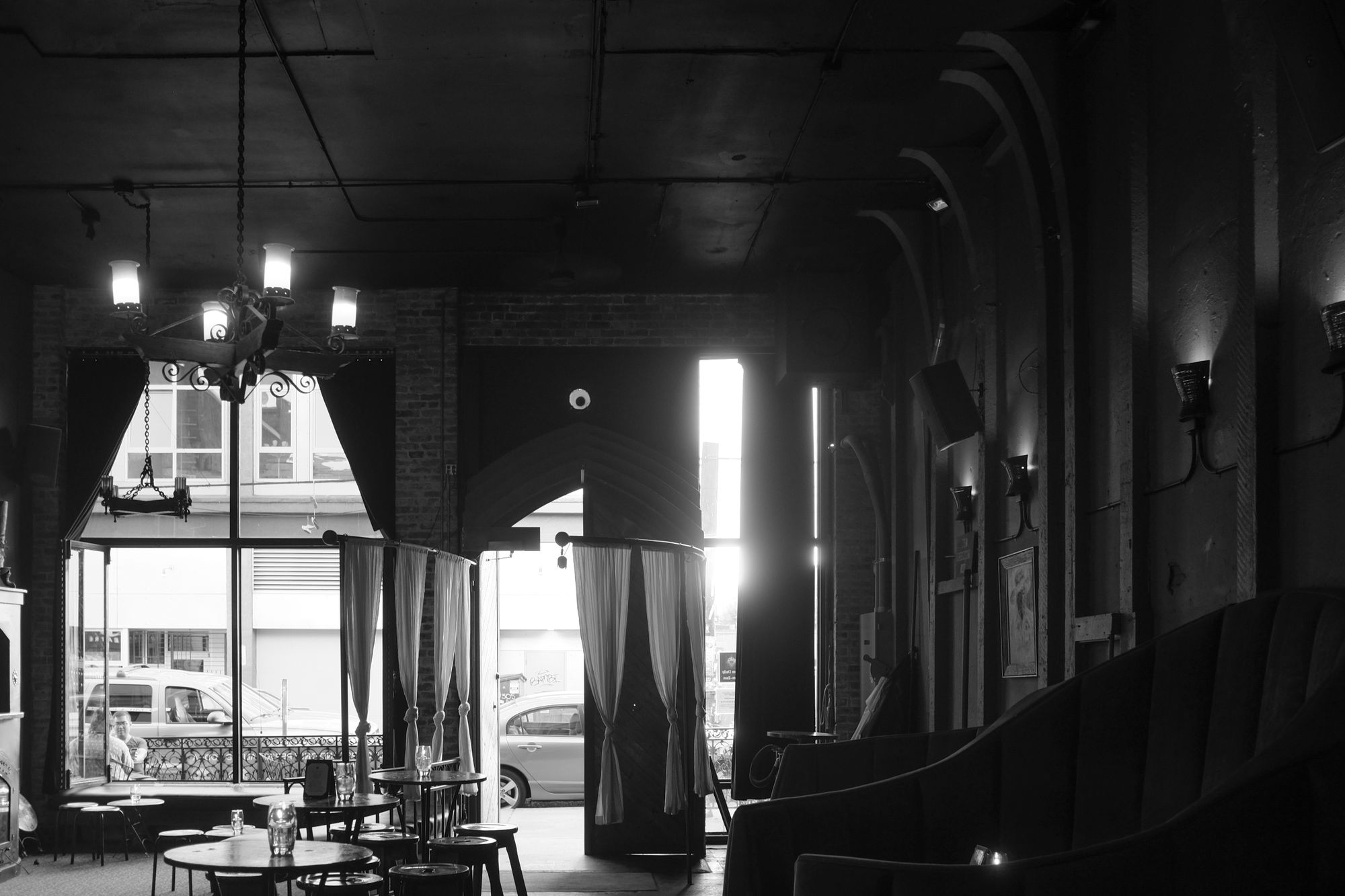 I went there fairly regularly - maybe a few times a month - my first two years in Seattle. Beautiful, open space. Deep reds, a long, windy (curvy) bar, horseshoe black booths with high backs. I generally avoid Pike/Pine Thursday through Sunday, but Barça usually offered some calm. They also had great shows. I saw my first drag show there. I can't remember the performer's name. Vanity White? She stood in the corner, played guitar, sang great songs, and had the crowd in stitches with fast-paced jokes, most of which were NSFW!
I was right, Vanity White. Just found a photo. (Note: keyword your photos in Lightroom, folks.)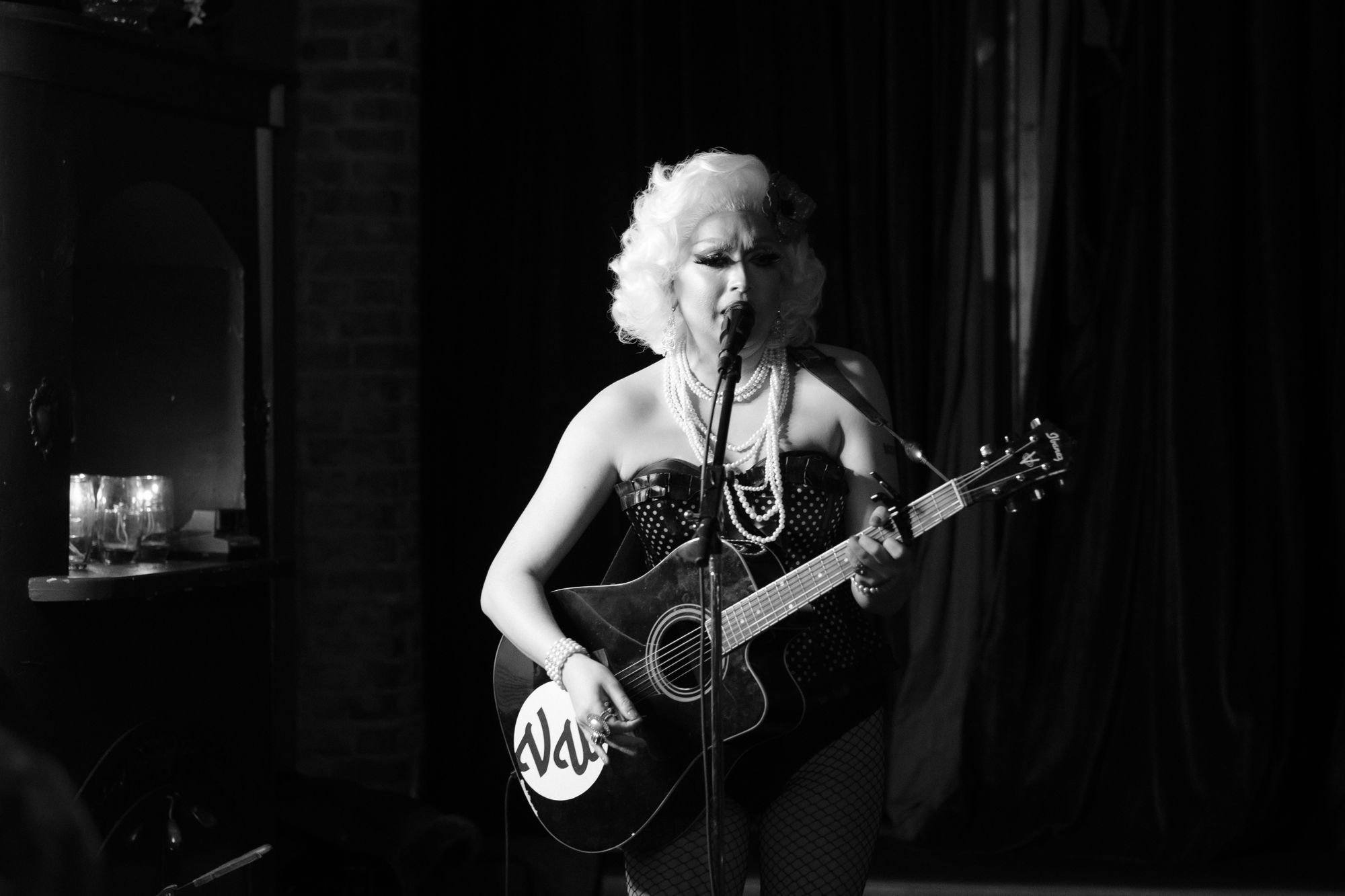 There was a real community feeling to her show, which I've felt in a lot of Capitol Hill's taverns. She seemed to know just about everyone in the audience, which was filled with groups of three to five people at the small tables and booths. The notorious Seattle Freeze was not on the guest list. I had so much fun I went back another time. Similar vibe. I read later that Vanity White hung up the guitar for school.
There's another reason I was drawn to Barça. I've read that Barça is short for Barcelona. I lived in Tunisia for a while, where the name Barca is pretty famous. I incorrectly assumed that Barcelona must have been named after Hamilcar Barca. A visit to Wikipedia suggests otherwise, but that may be a grey area of history's namings.
I'm once again grateful for the Capitol Hill Seattle Blog and its fantastic local reporting. Justin and his team of photographers, reporters, and writers bust their asses to document life in this wonderful neighborhood.
*I'm surprised this was my first Seattle photo. I vaguely recall taking others around that time that aren't in the catalog, which means now I'm going to spend 3 days wondering what I did with those photos. And then I'll add in delusions of grandeur - oh yea, those were the award winning shots. Lost forever.