Seattle to Phoenix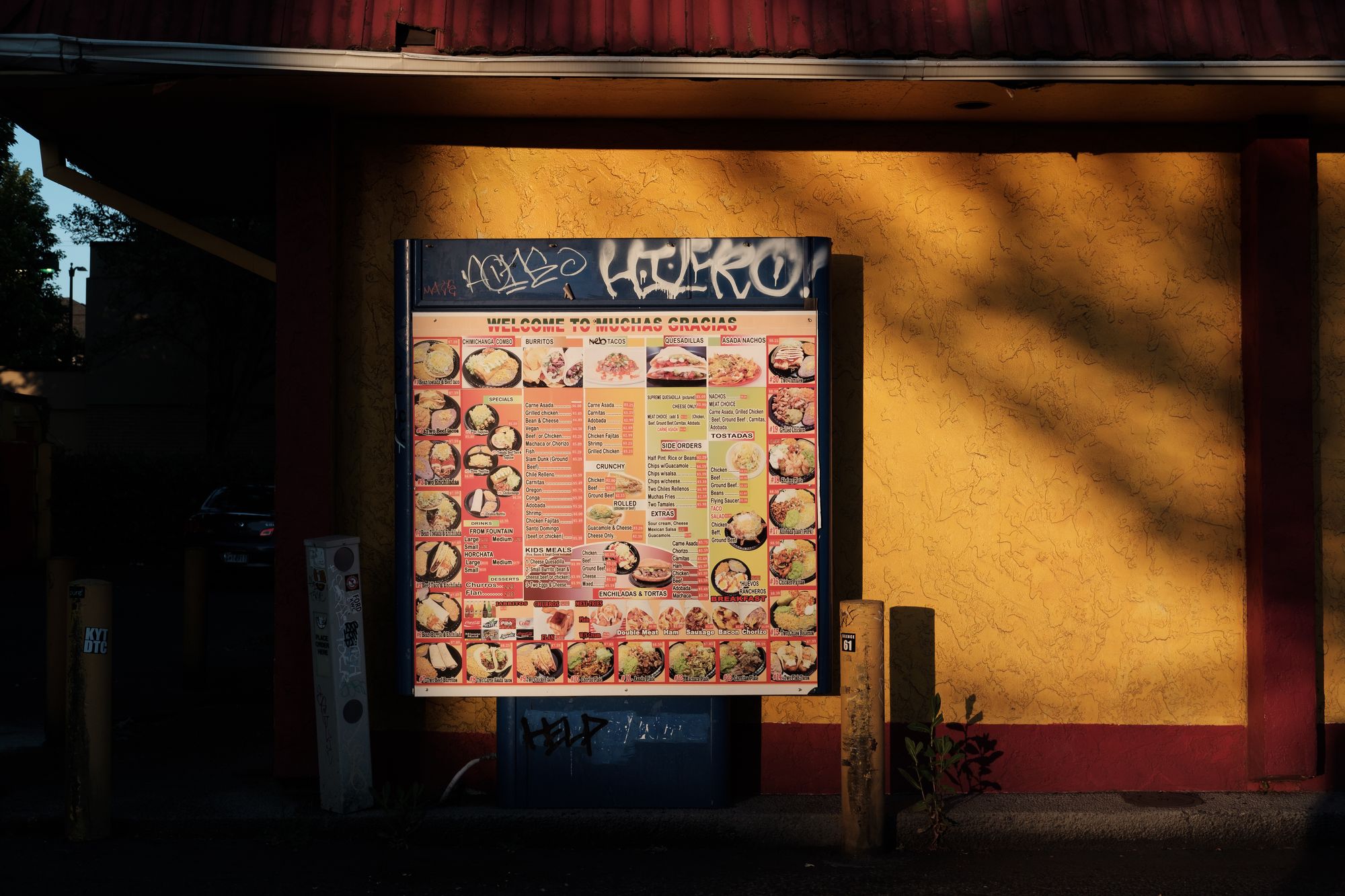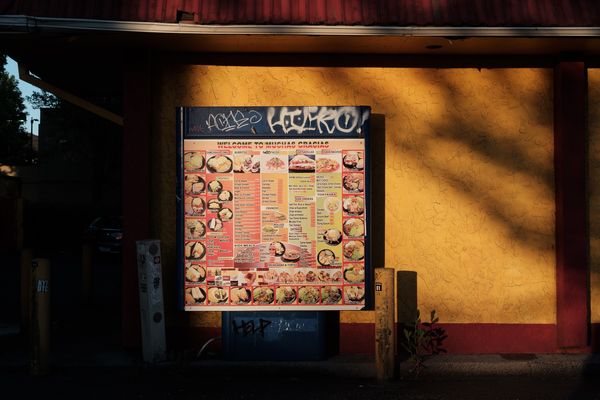 I left Seattle for a Phoenix visit in early June. I say visit, but it's a combination of things. I wanted to work on a small photo essay. You know the kind - dude with camera posts 50 photos and makes grand, sweeping comments about places he visits for 48 hours. I'm kidding. Some people do that really well, and responsibly. I'm not sure exactly what I'm trying to do, but I talked to a fair number of people on the road, and I'd sure like to figure out where to go with those interactions. The trip was also meant to be something of a scouting expedition for a return to Arizona.
I didn't make it far. Distance or objectives.
I stopped in Portland. Take the small victories when you get them. I managed to get my shit together enough (what a terribly worded phrase and a low bar) to get my car packed and on the road. I stayed at the Courtyard Marriott Convention Center. I mention that for a few reasons: 1) Lodging is relevant in this not sure what I'm writing about thing; 2) I've always liked hotels, and I think that's where I'm going to seek part-time work; 3) it was my first experience with hotels and the post-vaxx travel world since about March 2020. (Disclaimer: I have travel points with Marriott. I'm a fan, but I want people to know my biases.)
I'm not a great planner. My road-trip lodging process is super complex: drive until I'm tired, look for a good deal on a safe hotel or motel. If I'm not comfortable with the options, I'll take a nap in the Subaru and press on.
I'm exaggerating a little. For example, I knew I would be tired by Portland because I left late and I'm not the long haul driver I used to be. (That sentence will keep me awake an extra 30 minutes tonight. I think technically there should be a comma after late, but sometimes you have to go with that to the ear school of writing.) I also wanted to stay there. I love Portland, and I wanted to see it again as many of us were emerging from the pandemic. As soon as I cut east off the interstate, I started thinking about seeing Bend. That seemed like a bad idea in the moment, but now I'm glad I did it. I'm getting ahead of myself and off-topic. I have general ideas of where I want to stay, and I'm confident that I can find a safe place or sleep in the car.
Why am I going on about this? It's not just my laziness. Lone white male with some room on the credit card. That makes that lack of planning a lot easier. I loved the show Lovecraft Country. I can't say enough good things about that show and the actors. I used to think I knew our history pretty well, but I didn't know anything about sundown towns and counties or the massacre at Black Wall Street. A lot of people absolutely need to know where they're sleeping at the end of the day's drive and how to get there.
The front doors were hotel key-locked. I walked in when someone walked out; the desk staff told me they weren't accepting walk-ins. I had to go back out and book a room online. I find these sorts of 2021 details fascinating. Not complaining at all. It makes sense to me, and it was easy to do.
The dining room was closed. I've stayed at that hotel before, and the dining room is a big part of their business. The bar was open, and if you were seated, you could do away with the mask. It was surreal after almost 18 months of social distancing, and it was exactly what I wanted to see and experience on the road trip. I'm glad I jotted down some notes, because even now, just a few weeks later and a lot of business as pre-2020 usual, that is starting to fade in my memory banks. I appreciated their system, even though I think we might have latched onto an arbitrary security blanket with respect to the effectiveness of six feet between tables and readily-available hand-sanitizer. My guess is that, in time, the main factors in the COVID spread will be Time Indoors + Ventilation. It was all very easy, and I applaud the simple, straight-forward policies. Keep it simple.
Probably a good spot to start winding this post down. I know I said previously that I wouldn't keep revisiting questions about how and what to post, but the 10 people who visit this site know I lie. This post is a pretty good example of the internal dialogue war. It's more of a journal entry than a visual narrative or photo essay or whatever. There's nothing wrong with that. It's a format I like, and I like the idea of the low stress chat. But one of these days I'm going to figure out how to do an actual travel essay and how to lay the foundations for zines.
Still here? In early June 2021, Portland's social and food options were in flux. Some of the bars were almost fully open, others were making use of their outdoors space. The restaurants near my hotel seemed to be mainly takeout, and they were closing fairly early. I made my way over to Black Water, a cool little dive bar and the only good instance of the name Black Water. I think most of their food is vegan. I got their chicken (tofu) sandwich, and it was really good.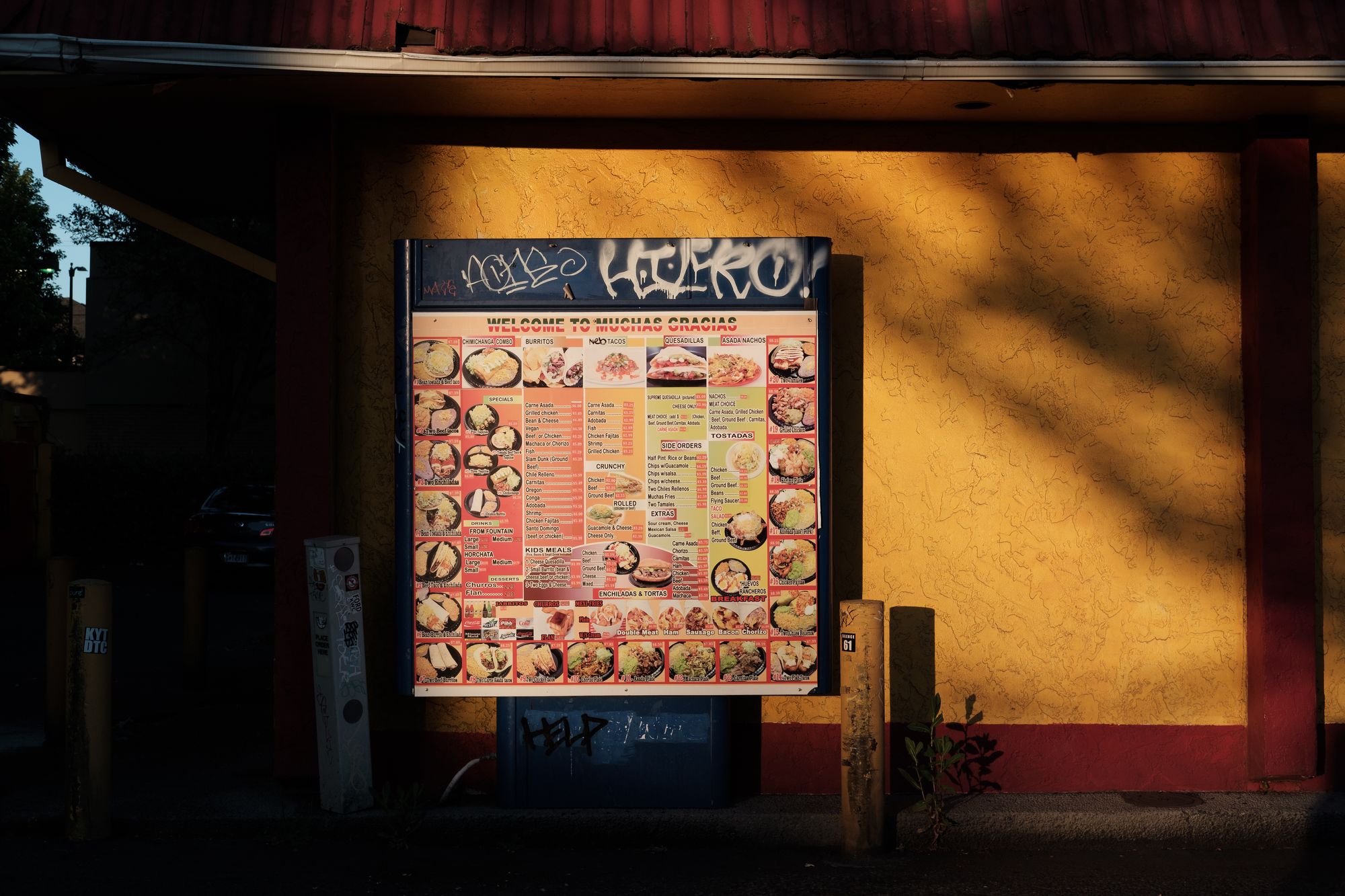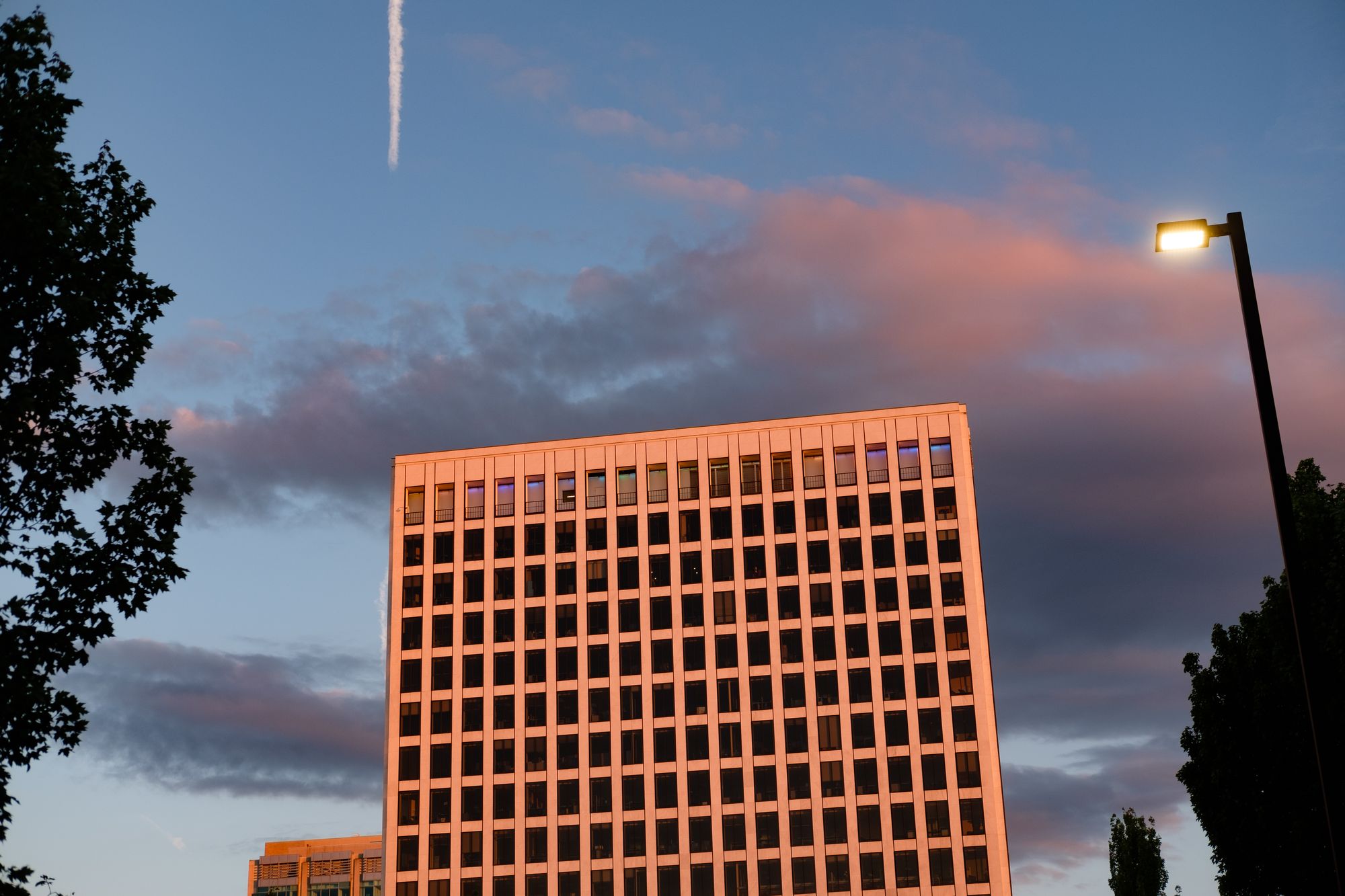 TB, my mom made her nicoise salad the other night. It never disappoints. She was a little disappointed with the eggs, softer boiled (I'm not good with food terms) than she would have liked, but since I prefer softer boiled, it was fine by me.) I hope Lily is holding up ok in the heat. Hope it breaks soon.