On the Streets: Capitol Hill, last day of September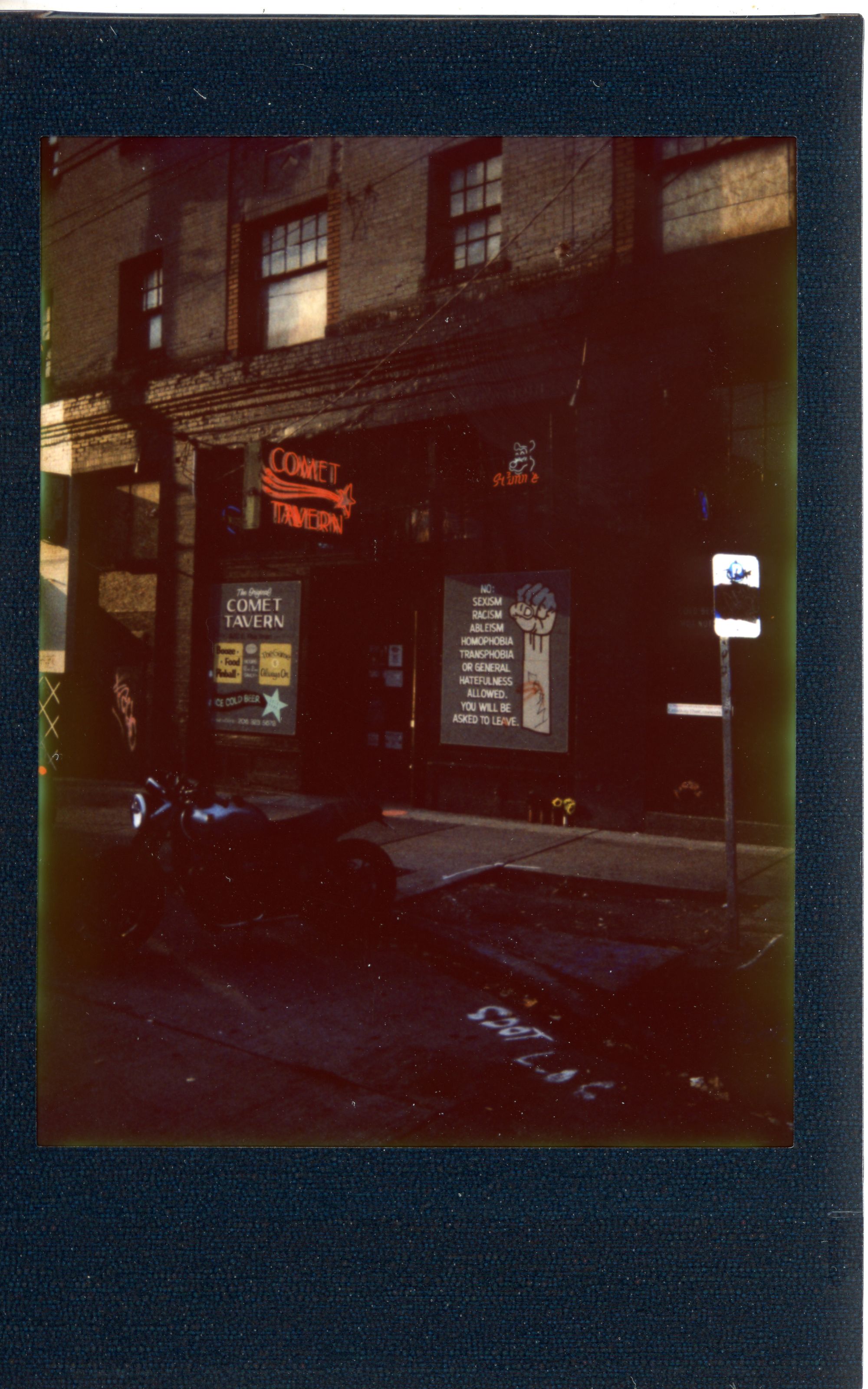 The Capitol Hill Seattle Blog and The Stranger reported more closures - Take 2, Amandine, and Suika. Even if people are following local news, I think a lot of Capitol Hillers are going to walk out of their apartments in March 2021 and feel disoriented. Wait, wasn't that X?
I went for a short walk this evening under once again smoky, hazy skies. I made a point of walking by some places that had closed or were soon to close. I finished off a roll on the Pentax K1000 but was too lazy to swap it out for a roll of Portra 400. I went for instant gratification and shot a roll on the Instax Mini. I'm tired and it shows here - every sentence in this paragraph starts with I. That's lazy writing.
Fives hours until the season 1 finale of Raised by Wolves. I love the show, but it has potential for losing me. I think I'll know by the end of tonight's (technically tomorrow morning's) episode if I'll be coming back for season 2.
I'm fading a bit. Let's add these photos and call it a night.