Out of the Shoebox: Tortas Condesa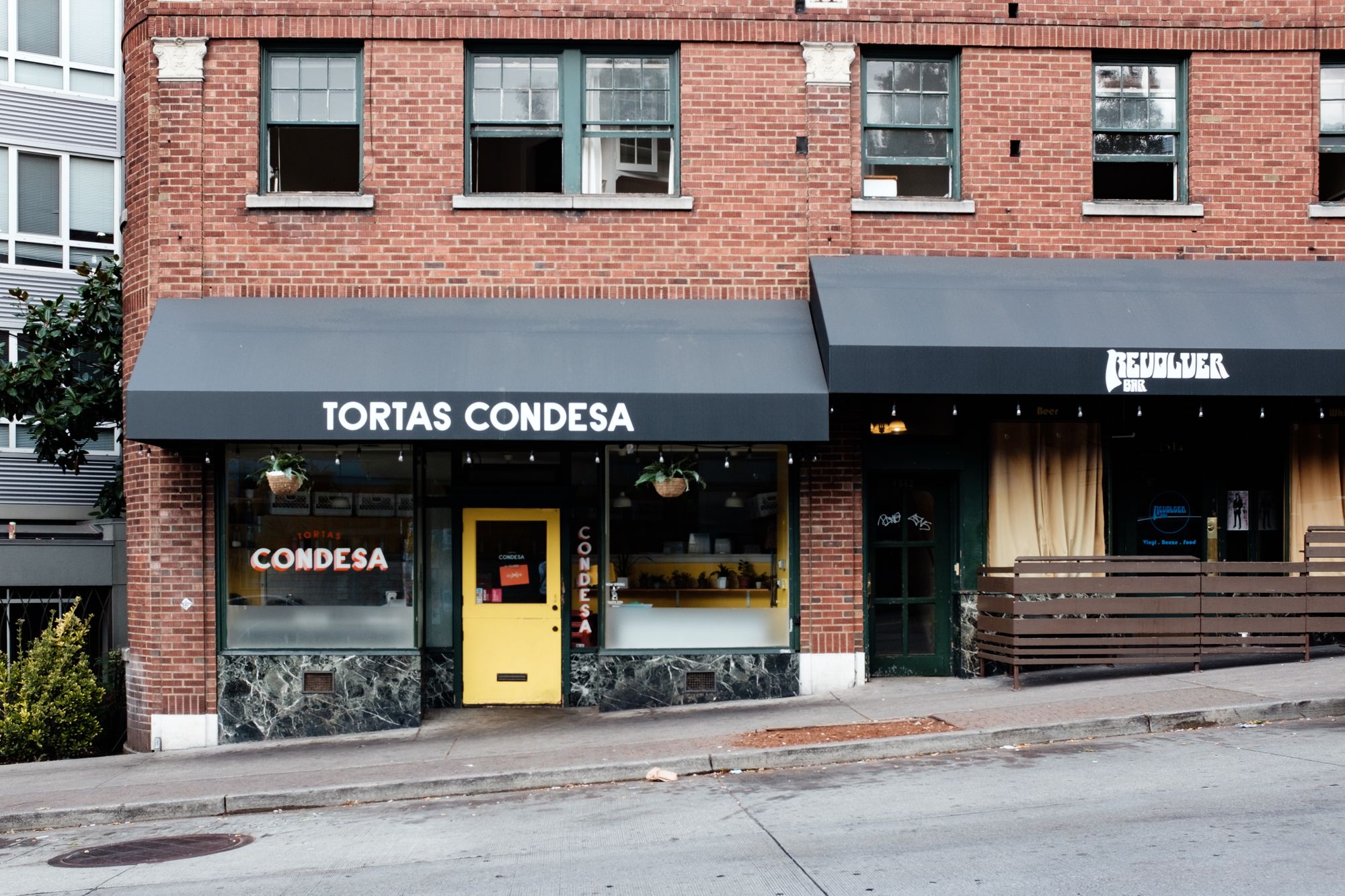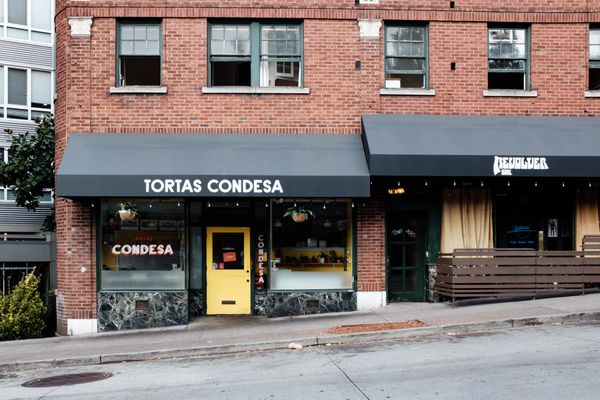 Spammy of late. I warned you.
I like to create fake internet profiles and write reviews for this blog.
"...I keep reading it because I don't know how to delete things in my RSS feed."
"...totally unpredictable...you literally never know what's coming next...and the weird blogger behind it hates the word literally...so I drop that in all the comments."
"...it's not the worst blog."
"...big fan of blogs, always have been. If Blockbuster hasn't got the movie I want, I'll happily stay in and read this blog with a bowl of popcorn and a mega Mountain Dew. Sometimes the Mountain Dew is a critical component of getting through the blog. If I'm being honest, pretty happy that the Blockbuster usually has what I want to watch. And Twizzlers...because f*c) Red Vines."
Some of the reviews are accurate. I didn't see that coming.
Last post for today. I read in the Capitol Hill Seattle blog that Monica Dimas's Little Neon Taco on First Hill was closing. That made me sad. I walked by several times and said, "I'll go in next time."
I ate my fair share of Little Neon Tacos at Nacho Borracho, and Monica Dimas is inspiring. She's in that small restaurant world, and she goes after it. I've shot photos a few times at On the Boards when they've had guest chefs for dinner and theatre. There were a lot of happy theatre-goers the night she ran the kitchen.
Closings are sad, but people like Monica Dimas find their spot and formula. It's that commitment and persistence. There's good news here, though. You can still get the tacos at La Dive and the Westman's bagels at Post Pike. (The breakfast sandwiches at Post Pike are really good.)
I can't remember which came first for me, the taco or the torta(s). This is a photo of Tortas Condesa, which is now Yalla. Don't quote me on the history, but I think that little spot has been the jumping off point for several Seattle food spots in their trajectory from small space (bigger and more permanent than a pop up) to a larger spot.